It takes 20 years to build a reputation and few minutes of cyber-incident to ruin it.
– Stéphane Nappo
Global CISO at Société Générale International Banking
2017 has reminded us once again that security threats are getting more sophisticated, unexpected, and attackers are working harder to discover new vulnerabilities. From the shocking impact of WannaCry and Petya, to Facebook-Cambridge Analytica data scandal, Equifax data breach and the burst in crypto-jacking, cybersecurity is being increasingly prioritized from organizations of all sizes, across all industries.
Since Cybersecurity is always an important topic, we present the most relevant tips that can help you stay safe online and avoid being a victim of data breaches.
Be cautious when browsing the internet or clicking links.
Don't open attachments or click links on emails that seem to be suspicious.
Always lock your laptop/computer/mobile phone when leaving your desk and office.
Create complex passwords and change them often, especially when you suspect that it has been compromised.
Don't create the same passwords for different applications.
Be careful when entering passwords in front of others.
Do not provide personal information via unencrypted email.
Apart from the office, take security precautions (anti-viruses) at home too.
Don't download programs that are not authorized.
In case of suspicious activities, immediately report them to the IT team.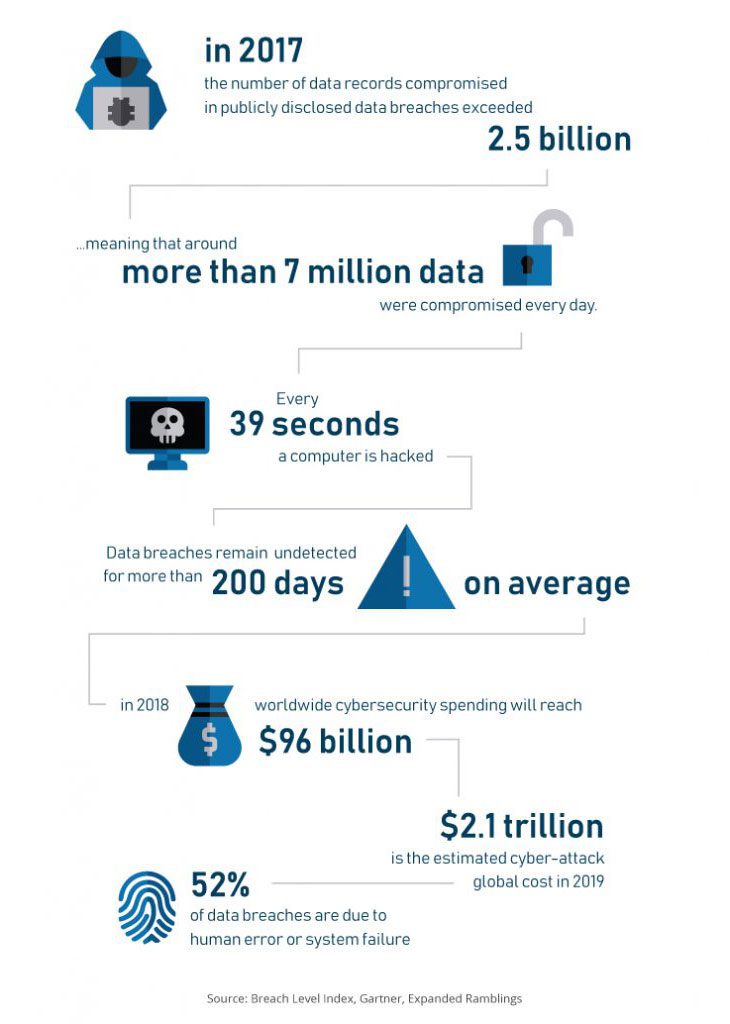 For more technology-related articles click here.