Melbourne has been considered "the most livable city in the world" over the past seven years, this year being dethroned by Vienna, the Austrian capital, according to the Economist Intelligence Unit's 2018 rankings.
I am originally from Romania and before deciding to live in Melbourne, we lived in Adelaide, South Australia, and Perth, Western Australia. These two places are superb, with wonderful people and exceptional professional opportunities. However, I knew I wanted to spend the rest of my life in Melbourne when I visited the city a few years ago. I found Melbourne to be full of life and I have never seen a sad person, even with Melbourne's "special" weather of "Four seasons in one day". The inconveniences of the weather are all canceled by the reasons why Melbourne is the most livable city in the world.
Melbourne – Australia's Art and Cultural Capital
In Melbourne you have a lot to see – the city has an exceptional transportation infrastructure that makes it easy to travel anywhere. However, what makes the city unique in Australia is its art and culture. A simple walk through the city will convince anyone that Melbourne encourages creativity through street art, live performance, street entertainers, painted streets, trendy bars, and coffee shops.
Melbourne has an impressive number of art galleries hosting many of the world's major exhibitions as well as impressive museums, such as the Melbourne Museum, The Immigration Museum, and Scienceworks. Located in 180 St Kilda Road, Melbourne's National Gallery of Victoria (NGV) is the most visited gallery in the whole of Australia offering an extraordinary series of exhibitions, visual arts, children's movie programs or magnificent late-night performances.
Just a short distance from NGV International, in Federation Square you will find the Ian Potter Center, where you must see its impressive Australian art collection which "presents Indigenous and non-Indigenous art from the colonial period to the present day".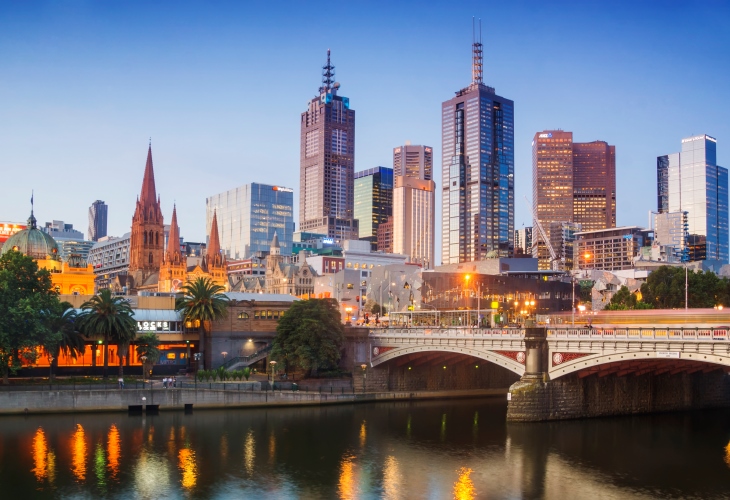 Melbourne International Arts Festival
When I write these lines, the festival that took place between Wednesday 3rd – Sunday 21st October 2018, just ended and as usual, it has been a huge success. This festival has been created to promote creativity and to create positive change for individuals, communities, and the spaces in which they live. MIAF is one of the most important festivals in the world when it comes to the size of the program that contains dance, theater, circus, music, visual arts, and other outdoor events.
The weather in Melbourne inspired the Crowded House hit song Four Seasons in One Day and this title should be taken seriously if you visit the city. An umbrella is never an extra accessory.
Rooftop Bars
In Melbourne, you will find the trendiest nightlife spots on rooftops and even if it's hard enough to make a top, I will still recommend Goldilocks, Naked in the Sky and Rooftop Bar with spectacular views. Through a small entrance on Swanston Street, you would easily walk past Goldilocks, a lovely little bar where you can sit and relax.
For a better panoramic view from the rooftop, you can visit Naked in the Sky, even though it can be hard to find a seat as it is very popular. Rooftops make every drink better, and this one is no exception. The food is Spanish-inspired and truly delicious.
Another beautiful spot is the Rooftop Bar, with great cocktails and such a great view of the city which gets very busy but definitely worth a visit. It is a nice place and bar to relax and unwind with friends or business colleagues; it also has good heating in the outside area for winter.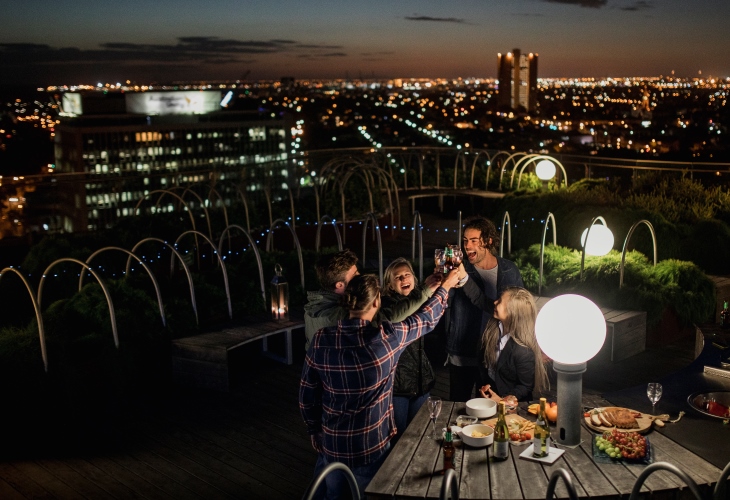 Brunch Options in Melbourne
I could write an entire book on this topic but I will only mention three locations I love, that are close to the iQuality Services office in the heart of the Central Business District.
1. The Old Chamber
Situated at Ground Floor/395 Collins St, The Old Chamber is the favorite place for my colleagues and iQuality Services students for both the excellent coffee and food and the Victorian architecture of this place. Coffee lovers won't be disappointed as this place is famous for its fresh coffee of exceptional quality and is prepared by expert baristas.
2. Cumulus Inc.
This eating house is situated in a location created by Pascale Gomes-McNabb at 45 Flinders Lane and it is opened 24/7 since 2008. Breakfast runs until 11:30 AM and you can choose from "organic muesli to the Full English, with farmhouse slab bacon and smoked tomato". Lunch and dinner include "charcuterie, oysters shucked to order, salads or the whole roast lamb shoulder". Full of atmosphere, sitting at the bar watching the chefs cooking adds to its charm. With delicious food, amazing service, great coffee, and fresh juices, this is definitely a must if you are in Melbourne!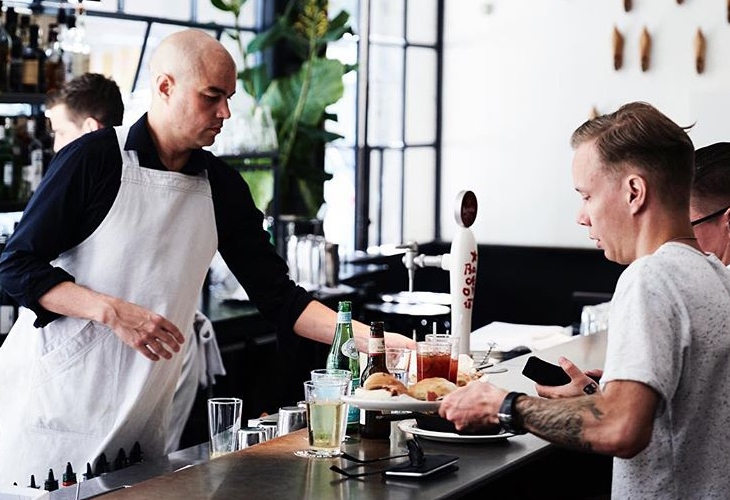 3. The Grain Store
Located at 517 Flinders Lane, this coffee shop boasts a friendly approach and a new enigmatic lifestyle displayed by their motto: "within these walls, good food is more than something we serve up on a plate. It's a way of life". I recommend you read their history and business philosophy. You will definitely learn something about effort, passion, and perseverance. This place is a gem with an interesting menu, great service and tasty (large) portions which make a unique experience.
Accommodation
Melbourne has multiple choices of accommodation, from affordable to luxury – budget is the only limit. I recommend two hotels: Crowne Plaza Melbourne and Crown Metropol Melbourne. These two hotels are highly appreciated by all of our partners and customers who come to Melbourne, both for their good price/quality ratio and for their excellent facilities.
Crowne Plaza, a 4-and-a-half-star hotel is on the fringes of Melbourne's Central Business District – a 5-minutes' walk from Southern Cross train station and a few hundred meters from the hotel there is a free City Circle Tram stop. Choose a room overlooking the Yarra River for the gorgeous view.
Crown Metropol, a 5-star hotel is situated in Southbank next to the Crown Entertainment Complex, close to Federation Square and Melbourne Aquarium and it is a 10-minute walk to Southern Cross Station.
This place combines stylish accommodation with contemporary luxury with large and clean rooms with wonderful views over the city. The location is perfect for seeing the city skyline and wandering along the riverfront in the evening. The shopping district is also located nearby.
Transportation
Melbourne has an excellent tram network but unfortunately with no rings to go around the CBD. This problem is solved by bus lines. The city is ticketless. You will need to buy a card (Myki) from any convenience store that you load with the amount you want. I recommend you download the Public Transport Victoria app before visiting the city. It's a journey planning information app and is free to download.
Meeting & Training Rooms
If you need meeting or training rooms in Melbourne, this is not a problem at all. You will be able to resort to countless solutions offered by hotels like Punthill Little Bourke, The Cluster, DEXUS Place or at the fabulous APSO Collins Street Tower positioned in the heart of Melbourne's financial and legal precinct.
A full range of solutions are provided by several business centers such as the Collins Street Business Center with several locations in Melbourne, Cliftons Melbourne or Monash Conference Center situated in the heart of Melbourne's CBD. iQuality Services clients will certainly be spoiled for the training and/or consulting hours they will spend in these locations.
Five Attractions Worth Experiencing
1. Eureka Skydeck 88 – Eureka Tower is the tallest building in Melbourne at 297,3 meters. If you're going to visit Melbourne this would be one of the first places I would recommend for you to stop. In 38 seconds you will reach the 88th floor where you will have a 360-degree glimpse of the city. If you are brave enough, you can step out onto "The Edge", a glass cube suspended 300 meters above the ground.
2. Melbourne Museum is the largest museum in the southern hemisphere. It is located in Carlton Gardens and was designed by Denton Corker Marshall (an international architecture practice established in Melbourne).
The visit to this museum will surely be a memorable one because you will see the Australian natural environment, cultures and the history of Australia. You will see the Forest Gallery, the Science and Life Gallery, the Melbourne Gallery, Bunjilaka Aboriginal Cultural Centre and many more.
3. Federation Square is the heart and soul of Melbourne. More than 100 million people have visited Fed Square since its opening in 2002, being the 6th Best Public Square of the World. From here you can meet up and walk to the famous sports district, Southbank, the Arts District, the Gardens, festivals, major shopping, and dining precincts – practically everything in Melbourne is a short walk or tram ride away.
4. National Gallery of Victoria (NGV) founded in 1861 is the oldest and most visited art gallery in Australia with a collection of more than 70,000 works of art. An iconic gallery, from the fabulous building to the wonderful water wall. Apart from major blockbusters, this gallery is free. If you're heading to a major show, I really recommend buying tickets online and avoiding the queue.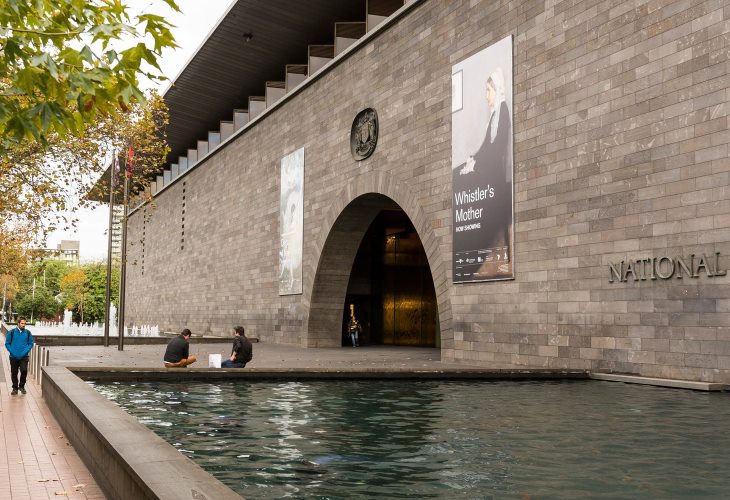 5. Queen Victoria Market, affectionately as 'Vic Market' or 'Queen Vic' is the largest open-air market in the southern hemisphere where you can shop for everything, from fruit and vegetables and local and imported gourmet foods, to cosmetics, clothing, and souvenirs. It is definitely a place no visitor should miss. It is a must for food lovers! Great sandwiches, cakes, bread, cheeses, olives, coffee, and wine. Well worth a stop.
Maximizing Leisure Time While Doing Business
Since time is so valuable, it's best to make every minute count and I've learned how to seize the day. Often having to combine business with leisure, I've learned how to schedule the trainings so both I and my clients can maximize the leisure time. iQuality Services' headquarters is located on 50 Queen Street, right in the heart of CBD within a 10-minute walking distance of any of these locations. Our clients and partners enjoy all these wonderful Melbourne locations because our team knows how to be an excellent host.
I invite you all to visit Melbourne. You will find an amazing city with extraordinary people.