Going to Egypt means stepping into history. You'll be able to witness different centuries, cultures and eras through the monuments they have left and that you can surprisingly find in one district of a city. With magnificent Pharaonic temples, pyramids and the Nile River, Egypt is a lively destination which brings out the explorer in all of us.
Egypt has to offer more than just images of the Great Pyramid of Giza. The weather is optimal in here, although sometimes it might be hit by a humidity wave. Around the year, the weather is mostly moderate. The best time to visit Egypt is between October and April, where you can also enjoy cheaper hotel prices and fewer crowds. I wouldn't suggest visiting it during the summer because it can become too hot with temperatures reaching 45°C (113°F).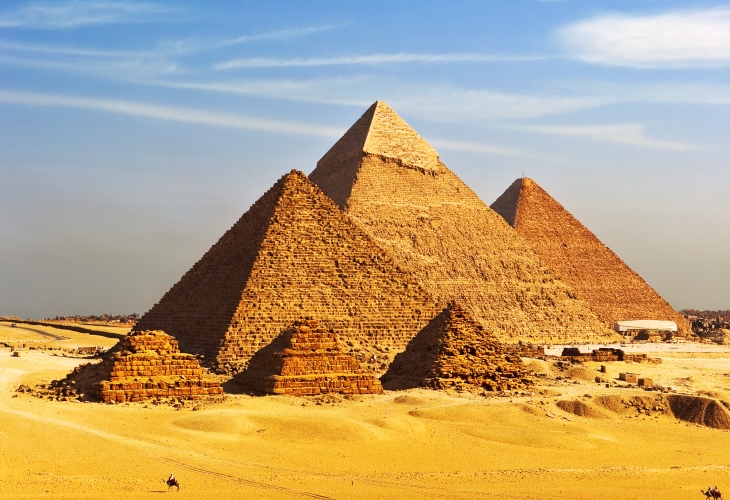 If your idea of what Egypt is like stops at the image of the Pyramids of Giza, then you are greatly mistaken about the layers of history and beauty that are waiting to be found in this country. The Egyptians are well known for their hospitality, kindness and generosity. I'm here to accompany you ma'am and sir, to enjoy a beautiful time in Egypt, where business and leisure go hand in hand.
Let our tour begin with the discovery of the "must visit places" you might have never heard of. As Egypt is well known for the great pyramids and Sphinx of Giza, you must have also heard of Khan el-Khalili. I'm here to introduce you to much more superb places you can add to your list and would definitely enjoy.
Cairo
It would be very reasonable to start with the capital, because if you plan the visit strategically, Cairo is a welcoming, very affordable and captivating city with a truly a boundless number of things to do and explore. Let's start first with accommodation.
To settle this idea down before anything else, visiting Egypt whatever the time limit of your visit is, you surely would be enjoying a budget-friendly accommodation with high-quality services, and a huge variety of hotels from 5 to 7 stars. What I'd recommend is:
InterContinental Cairo Semiramis, a 5-star hotel overlooking the Nile, situated near a bazaar, stores and commercial centers. It provides high-quality services, business centers with internet access, fitness center with gym and workout rooms, pool, restaurant and wheelchair access.
It takes a couple of minutes to be in the city center; a 5-minute walk to the royal bridge of "Qasr El Nile"; a 10-minute walk will give you access to the Zamalek island. The Cairo Tower is also a 10-minute walk, and around it are a lot more attractions to enjoy. Recently, our company EGYBYTE had a GDPR awareness session covering various topics in the conference hall of the hotel, which met the expectations of the clients and partners.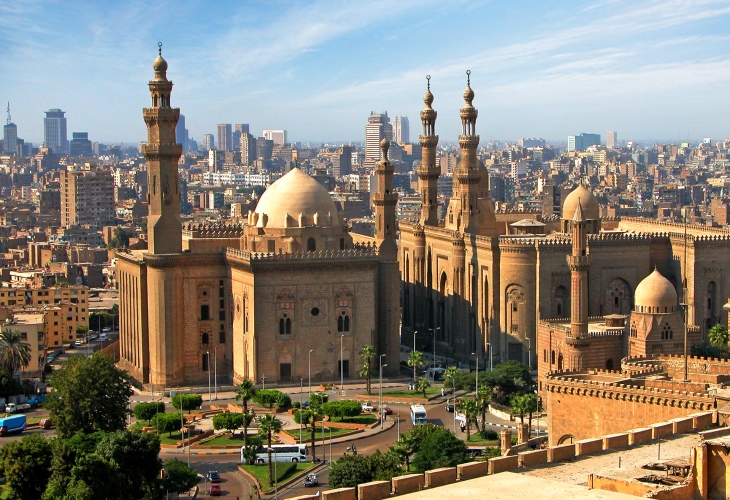 Educational, training centers and conference halls
As the capital of Egypt, Cairo has a lot of international universities, cultural centers and lots of training centers, where you could apply to be trained in any field of business and make use of the conference halls in any of the hotels with business centers. Surely, you'd enjoy the conference hall of the newly built "Egyptian International Exhibition Center," in which the Egyptian presidents attended lots of big events.
Attractions you must stop by in Cairo:
The historical religious complex:
It is a one-of-a-kind place in the entire world, where the three major Abrahamic religions gather in one place that shows nothing but the unity and the beauty of the Egyptians. This site is situated in the Old Cairo district, and there you can find the Mosque of Amr Ibn El-Aas – the very first mosque built in Egypt and Africa.
Next to a group of churches and monasteries that have been graced with the presence of Jesus Christ and the Virgin Mary during their journey to Egypt, is one of the oldest churches in the Middle East which dates back into the fifth century AD called the Hanging Church. Another enchanting church is the Saint Barbara Church, which was built in the fourth century. Next to the church there is the synagogue which was originally a Jewish temple; it was once turned into a church but then it returned to being again a temple when Ahmad Ibn Tulun brought the Jewish community to Egypt. In this site you'll be able to see the Roman Fortress of Babylon, which has a similar vibe to the Italian colosseum. It is located in the Old Cairo and it is the greatest surviving fortress of the Roman era.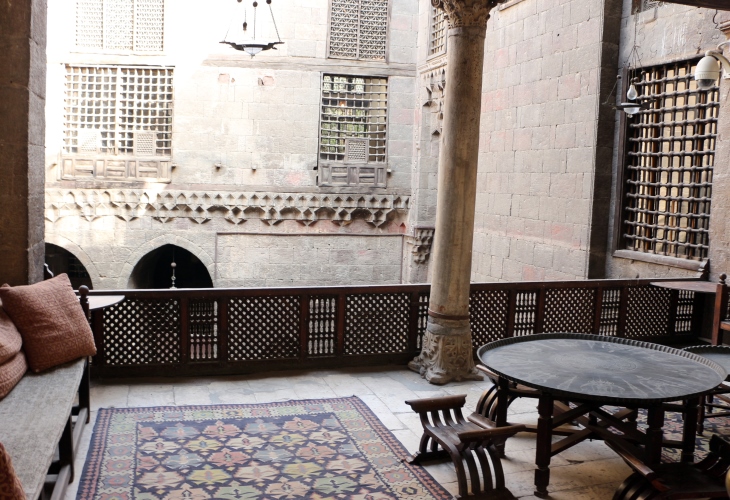 Gayer-Anderson Museum next to Ahmad Ibn Tulun Mosque:
A beautiful house decorated with Mashrabiya screens and marvel inlays: it was where Gayer Anderson resided between 1939-1942, and it is known for its collection of the vast amount of furniture, carpets curio and others. It contains a number of rooms where you can witness a lot of different cultures like the Persian Room, the Byzantine Room, the Ancient Egyptian Room, Mohamed Ali Room and it also has a secret room. The house has also a huge library where a lot of old, but also important books are located, like a copy of the Description de l'Égypte, and more. This house overlooks the Ibn Tulun's mosque and contains a lot of treasures and real monuments anyone would be delighted to visit. It is located in the stunning old district where you'll be able to enjoy touring around.
Oriental food:
When it comes to food, there are definitely a lot of choices. Ful and falafel is a must-have breakfast, which you will fall in love with. Traditionally, it is the main dish in any breakfast table in any Egyptian house along with other side dishes. Salads like baba ghanoush, pickled eggplants, hummus and a savory pickled vegetable sided by freshly baked local bread have to be enjoyed with a specific way known as "wedn el ota." Ask the locals to show you how to perfect it, and after a couple of tries you will learn it. The perfect place for that would be Felfela Restaurant in the midst of Qasr El Nil Street in downtown Cairo – a not-to-be-missed place with many unique tastes throughout the menu that covers many classic Egyptian dishes. There you will find excellent food, especially for those of you who are looking for the Egyptian fava beans and falafel. Also for lunch, you can enjoy a savory grilled kebab and kofta, meat Fatteh, which is bread dipped into a delicious tomato sauce topped with rice and meat. Another main dish you should dig into is mahshi; ask for its whole variety of options, which could be fully vegetarian if not cooked with meaty stock. Lastly, a savory dish for the vegans out there is koshary. Even if you're a meat lover you should try it as you might enjoy it the most of all the above options.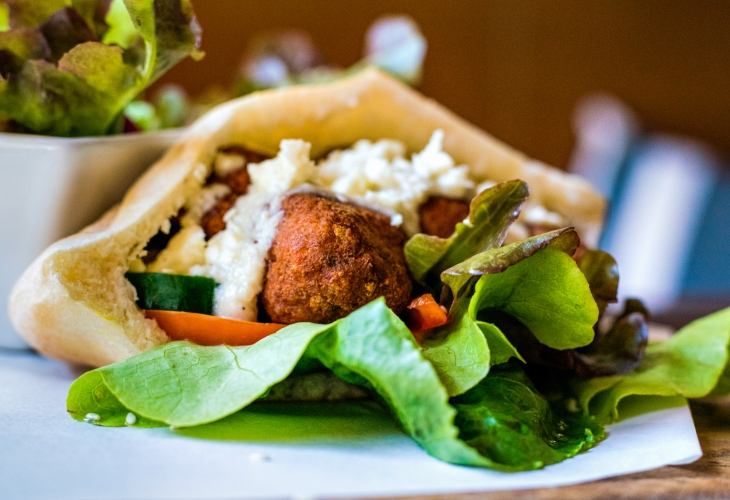 To make full use of your time staying in Cairo, be a bit adventurous and head to Alexandria in a 3-hour ride, where you can be mesmerized in a full one-day sightseeing.
Alexandria
Once in Alexandria you should head to El Ramel Station, and ask for Mohamed Ahmed restaurant to enjoy a tasty oriental breakfast and get the energy to kick off your day. Alexandria has a small but super entertaining zoo, where your kids would enjoy engaging with exotic animals.
You can also head to one of Alex's wonders, which is The Great Library of Alexandria – a huge lighthouse reaching between the Eastern and the Western culture from early ages. More than 2000 years ago it was completely destroyed, but in 2002 the Egyptian government and UNESCO decided to reconstruct the library once again. There you'll enjoy seeing different museums, from the sculptures, to arts, to clothes, to monuments from different centuries. The library has more than 8 million books and textbooks, where you'd be able to access whatever you'd ask for.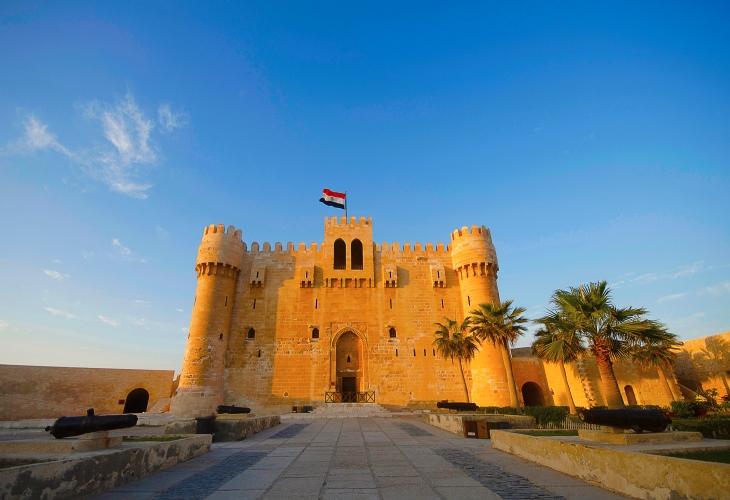 After the visit in the library, you would enjoy visiting the Citadel of Qaitbay. You will surely enjoy this beautiful scenery, and take lots of pictures where nature and the grandeur of the building meet. While you're walking in town you'd enjoy fresh local ice cream. After all this, you're probably at the mid of the day and must be starving, that's why you should head to enjoy a full-on seafood table of your choice. After that, you might want to enjoy a cup of coffee. Head to any of the coffee shops that you'll be able to find everywhere and choose what looks best for you. I suggest to try hot peppermint tea as it will freshen your body and most importantly will wake you up.
During sunset, have a walk in the town's bazaars, do some shopping and get ready to head back to Cairo and enjoy a comfortable night time sleep.
Egypt has so many coastal cities in the North and the East, such as, Hurghada, Sharm El Sheikh and many more. Sharm El Sheikh is known for its sheltered sandy beaches, clear waters and uniqueness of the coral reefs.
It is worth mentioning that UNESCO recognized Sharm El-Sheikh as the finest city in the world for peace and beauty. From diving to surfing, basically any water sport would be enjoyed there.
I could be talking about Egypt for decades as its history says a lot, but I invite you to come and witness its beauty with your own soul even before your eyes to sense its real charms. I suggest you also check out hashtags like #ThisIsEgypt for more recommendations and mesmerizing shots.