A Latin American Global Leader in the Fight against The global pandemic that we are experiencing gives us a clear reminder: The abuse of power for personal benefits can cost citizens their freedom, health, life, and future.Fraud, Bribery, and Corruption
It is a fact that all crises teach us that the progress against fraud, bribery, and corruption can be achieved even in the most adverse conditions. My job is, precisely, to investigate fraud, bribery, and corruption, but also and equally important, to mitigate the effects of those illnesses through anti-fraud frameworks and compliance and anti-bribery programs.
I studied Economics in Ecuador, did my MBA in Brazil, and obtained several certifications in the USA and Canada. Since 2005, I have been living and working in four continents, conducting global cross-border and complex forensic investigations and compliance projects. For the last eight years, I have resided in Mexico City where I founded, and am the CEO of a global consulting firm, F&C Consulting Group. In addition, I co-founded and coordinate international academic programs in ethics, compliance, and anti-corruption. I also teach anti-bribery and anti-fraud subjects at postgraduate levels, professional certifications, and master's levels at universities in Mexico and Brazil.
I have 22 years of international experience and I am a citizen of the world. I was born and raised in Ecuador and for the last 17 years I have lived, worked, and led cross-border projects in and from six countries, including Ecuador itself, the United States, Switzerland, Brazil, Argentina, and Mexico. All my projects have been carried out mainly in Latin America, the United States, Canada, Europe, Asia, and the Middle East.
Here is another fact: My passion for integrity and ethics coupled with my enthusiasm for forensic investigations led me to create, in 2016, a consulting firm, a strong team that put together pieces of a puzzle and identified and managed risks to build robust compliance programs and IT governance.
The investigations consist of reconstructing a story (as we have seen in police series) supported by facts obtained through documentation (accounting records, physical and electronic), e-Discovery, background search, data analytics, among others.
"We detect purposed or negligent errors or corrupt acts that disadvantaged or exposed companies to potential fines and penalties or to the violations of the code of conduct and the internal policies or procedures. There we find all the facts that could be considered a theft, fraud, financial or white-collar crime. It is fascinating because it takes time, methodical review, and analysis of documents, background search, interviews with various people, confrontations, and then… the puzzle is assembled or could lead to other issues, but most importantly, it will help to improve the compliance program and/or the internal control framework. The same investigation methodology or approach will apply for allegations related to discrimination, sexual or labor harassment, as well."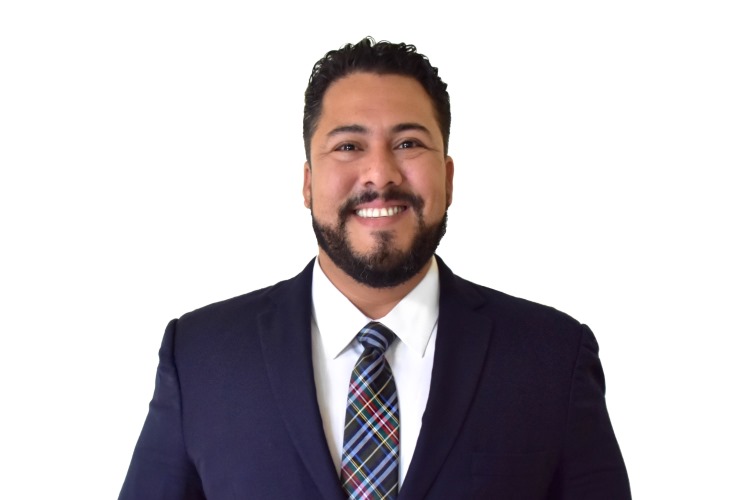 First Steps: Opportunity Is Born From Crisis
My story begins 22 years ago, in 1999, after graduating from Economics and when Ecuador was going through its financial crash.
I had finished my university studies and finding a job was not easy. My plans were to travel to the United States to seek for opportunities. Suddenly, in April 1999, the opportunity itself came from a renowned international consulting firm in Ecuador, and there I had my first contact with forensic investigations, which marked my career and therefore I began my path into the forensic investigations and compliance worlds.
Due to the economic crisis in my country, there were several events related to fraud and breaches of trust, and one of them took place in the consultancy of which I was part of.
My very first case, in 1999, was a fraud investigation matter in Ecuador, which was related to a misappropriation of assets and a non-disclosed conflict of interest. This event revealed that the company (a United States subsidiary) lacked controls and oversight. The investigation objective was to find evidence to file criminal charges and apply the appropriate internal sanctions. For me, it was an emblematic investigation and in that precise moment, I fell in love with this profession and started my passion to get specialized and trained in forensic investigations of potential wrong-doings or noncompliance or criminal acts that arose, where companies needed to implement a remediation plan or improve their internal controls.
In addition, during that time, the firm required personnel to clarify the case and as I was the only one speaking fluent English, I had the opportunity to assume a key role in this case.
After this challenging first project, I decided to look for an even more defiant and greater added value job, which would allow me to broaden my panorama on the methodologies used in organizations. This is when I joined the largest glass manufacturer in the world (with global headquarters at Perrysburg, Ohio), in the area of Treasury and Financial Planning. During this experience, I learned a lot about manufacturing procedures and client collection, accounts payable, cash management, and other financial instruments. This was a great professional experience that helped me to better understand the clients' language and allowed me to be closer to fully understand their needs on a global level.
Finally, in this company, I implemented a securitization program in Europe, dealing with multiple financial institutions and increasing the effectiveness of the collection process by building a robust business relationship with clients.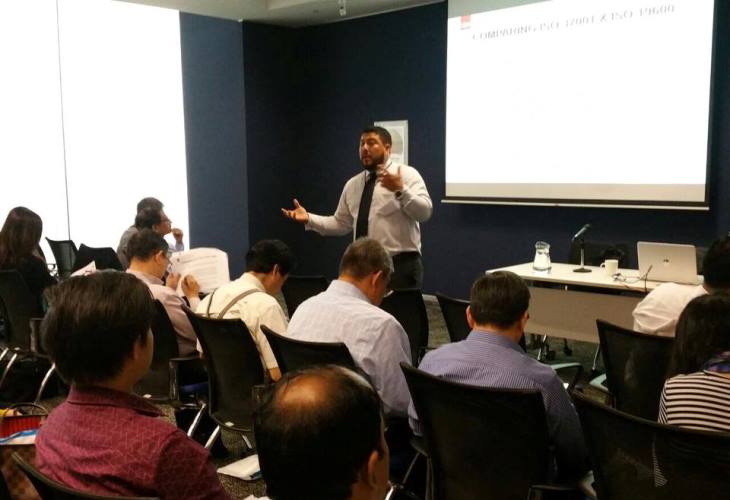 Unraveling a Great Challenge
I soon became one of the pioneers in the development of the Brazilian Anti-Corruption Law together with a great community and friends from Brazil – very sharp professionals and leaders in this field. I was invited by leaders of the Sao Paulo Bar Association to comment on the Brazilian anti-corruption project during its development. It was an awesome journey and experience.
Various investigations of corporate crimes have passed through me, and one that represented a great challenge was the Car Wash ("Lava Jato") case in its early stages, prior to moving to Mexico; the scandal that uncovered corruption in Brazil in 2014, considered by the Police and Justice of that country as one of the largest corruption investigations in Latin America.
On other matters, I had managed and led teams and projects as a forensic advisor for various international law firms, including US regulators, cases of fraud and corruption investigations, mergers and acquisitions transactions, follow-up reviews, and monitoring of compliance programs.
After all these experiences, I believe that I found the keys to the passion of my professional journey: my perseverance, my nature as an inquisitive person in all professional tasks, and of course, my ability to connect very well with the people I work with around the world.
Creating Knowledge
In 2011 in Brazil, I co-founded of the FIA Master's Degree in Compliance and Fraud Risk Management, the business school of the University of Sao Paulo.
Since 2016, I have been the Academic Coordinator and Founder of the graduate program in Ethics and International Compliance at Tecnológico de Monterrey University.
Additionally, in this same year, I co-founded the Mexican Association of Ethics and Compliance Professionals (AMPEC, for its Spanish acronym), of which I am currently the President of.
I am also the Lead Editor of "Compliance Urbano", a Spanish blog specialized in Forensic Investigations and Compliance for Latin America telling stories in a simple and realistic way.
I am also an opinion leader and an international speaker and teacher in various Ethics and Compliance programs in Latin America and educational institutes in the Middle East.
ISO 37001 and the Governance Standards
Between 2014 and 2016, I was appointed by the global leadership to be the Global Coordinator of the Communications Committee at the International ISO 37001 Group, aligning a consistent message about the advantages and the benefits of this standard; a situation that led me (since October 2016) to start advising on this standard. The outcome of this standard was a great team effort of 80+ professionals around the world, countries, and government institutions.
During the last years, I have become one of the global opinion leaders on ISO 37001, writing and giving interviews in different digital and print media such as ISOFocus magazine, The Wall Street Journal, CNA Broadcast Asia, CNN Spanish, LEC Brazil, América Economía, FCPA Blog, Líderes, PECB events, and in sessions on the regulation with senior officials of the Singaporean government, among others.
I have been working extensively in the development of other standards, such as ISO 37301 (Compliance) which will replace ISO 19600. We have been following closely the development of ISO 37000 (Governance) and do have extensive experience in ISO 31000. This is part of our portfolio with PECB.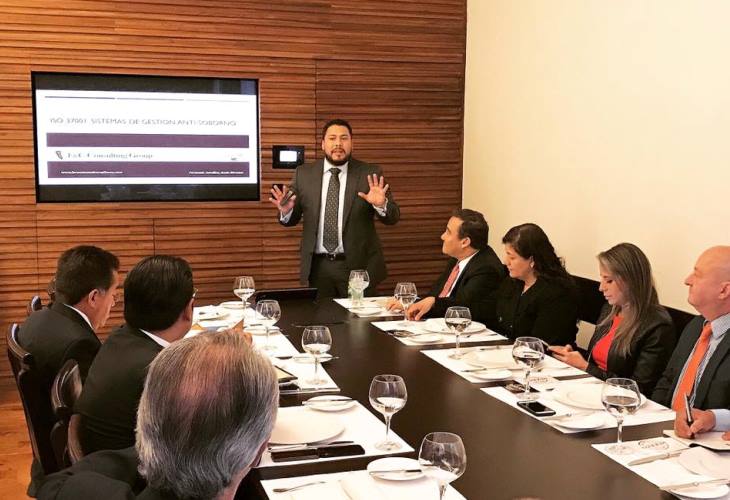 F&C Consulting Group
More than being part of a team, I always wanted to form one. This is where one of my great successes and passions arises: F&C Consulting Group, a global consulting firm that was born in the heart of Latin America, specialized in emerging markets creating and strengthening the culture of integrity and security. A team with an international presence, committed and passionate about caring for and cultivating the reputation of our clients, with the objective of leaving a legacy that transcends in society and its organizations.
With headquarters in Mexico and operations in the United States, Colombia, Ecuador, Brazil, Spain, and Hong Kong, we achieved to be one of the international leaders and experts in forensic investigations, compliance, risk management, and control systems – ISO 37001 (Anti-bribery), ISO 37301 (Compliance), and ISO/IEC 27001 (Information Security).
Partnership with PECB
I am proud of my relationship and partnership with PECB, which began in 2017. However, our professional experience in ISO 37001 started in 2014, as a member of the Mexican Committee, leading the global Communication Committee.
I really trust that the partnership with PECB is a successful strategic directive and it will help us to develop more and more certification trainings, allowing us the advisory or support to organizations in the development of the prevention and implementation mechanisms to fight against bribery and corruption.
As part of our partnership, we can deliver trainings throughout Latin America, Spain, Portugal, and recently in the United States and the Asia Pacific. Exciting times!
Gracias. Thank you.
My entire gratitude goes to all the people around the world who have supported me along my professional path, people who taught me and inspired me to keep walking in this journey. The team, my partners, and consultants that believe in this vision that turned into their passion – this dream that became a reality.
My commitment and promise is that I will continue working with passion and dedication, and will inspire the next generations, my team, our clients, and my wife and daughters, my engines. I am on-board with this amazing challenge, but let's commit and unite efforts to keep fighting against fraud, bribery, and corruption.