Wouldn't it be fun to live in a Disaster-Free World, where natural events would happen to push our societies forward?
While constantly increasing, the global population peaks at an estimated 7.4 billion inhabitants. With all of us among them, natural disasters can unexpectedly affect for worse in one way or another. Hence, we have witnessed some great natural disasters during the recent years.
To begin with, the recent eruption of Mount Etna, a stratovolcano in Italy, and evidently the largest active volcano in Europe, has shaken the world. Its intensification has been marked through its blast in February and has been continuing for several days whereas its activity has been frequent and dates back to thousands of years ago. With an enormous effect, its largest and well-known outburst of the 17th century has caused severe damages due to its lava outpouring causing disastrous effects across the Italian Sicily.
The largest volcano in Europe is greatly feared as its destructive powers have affected Sicily and the region vastly. A larger outburst of Mount Etna could very easily have an impact across Europe, entirely. It is necessary to mention that we have had the opportunity to see its powers in action at a more frequent rate in the last years.
Referring to a study made by Nature, Mount Etna's eruptions "have the potential to cause significant social and economic damage". Additionally, its volcanic eruptions are of explosive nature that can extend to several kilometers. Etna's potential of hazardous effect in the region increases with the expansion of inhibition around this area. With the increasing probability of eruptions, Mount Etna's destructive dangers are posing serious threats to the lives of, first the population of Sicily, as much as the hazardous health effects across the population of Europe.
According to Gabriele Tucciarone from Prometeo Management Consulting, Mount Etna volcano eruptions are dangerous for the population of Sicily, in particular, because of the many buildings built on slopes of the volcano. The eruptions also represent a risk for tourists and journalists who come to visit the volcano and that could be damaged, as happened recently. Although the recent eruptions have not caused major damage of devastation, their frequency and the large number of people who are nearby the volcano, both stable and occasionally, lead us to define the eruptive activity of Etna as a risk for the safety of the population. But Mount Etna is not an isolated case in Italy. A little further away (in Naples) there is, in fact, the Vesuvio, an active but dormant volcano not erupting since 1944, which is 1906 generated the most destructive eruption of the twentieth century. A new eruption of Vesuvio volcano today would cause extensive damage mainly because of the buildings placed in its surroundings.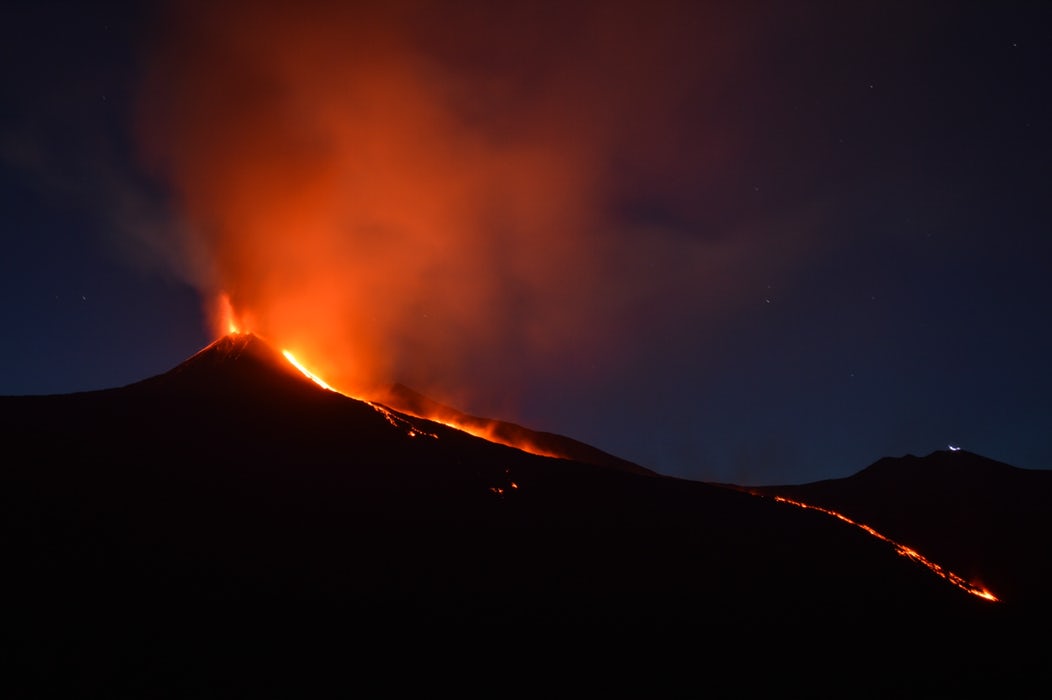 "THE SITUATION IS SERIOUS, INDEED" -50 ERUPTIONS HIT EARTH EACH YEAR
Even though natural disasters do not occur very often in one region, they hit the Globe in various rates of dreadful events. Besides the volcanic eruptions, we have witnessed various avalanches, earthquakes, sinkholes, and floods taking human lives in great numbers. Recently, we have had the chance to witness a snow avalanche in the popular French Alpine Resort of Tignes. Disastrously, the avalanche struck a family terrain in which many parents and children were riding together. Usually, avalanches have a higher risk to appear on off-piste terrains where snow is less stable due to inactivity in those areas. Luckily, this avalanche has not caused any fatalities, as reported by the emergency rescue teams.
Nevertheless, our society is suffering the consequences and has experienced great difficulty to overcome the damages associated with them. With terror spreading across the world, we have seen fear among the population as well as an increased necessity for disaster recovery and emergency management teams to address these phenomena accordingly. This necessity has served as the fundamental reason for developing various management systems and standards related to this matter. Essential social functions shall be ensured to be delivered in times of catastrophes. Similar incidents are bound to happen in terms of national, regional, or even within single organizations and definitely threaten such social functions.
As stated by Gabriele Tucciarone from Prometeo Management Consulting, the definition of emergency management and disaster recovery management plans is essential in scenarios when the eruptive activity of Mount Etna volcano is placed. In this context, the definition of a methodology for risk management related to the activity of the volcano appears to be a priority. Moreover, the ability to predict the eruptions is necessary to implement the preventive interventions. In contrary, even an appropriate response plan to an eruption could prove ineffective, if activated when the event has already happened.
As such, the development of International Standards such as ISO 22320 has found application in all types of organizations and agencies in both the public and private sectors. Emergency management and incident response standards are mandatory to obtain, as they ensure accurate specification of processes, systems of work, and fluent cooperation in hard times.
EU BUDGET DESIGNATED TO DISASTER RECOVERY FROM NATURAL DISASTERS 2017
In addition, the United Nations Office for the Coordination of Humanitarian Affairs has in place the Central Emergency Response Fund (CERF) which has been launched on March 2006 and represents an important international multilateral and rapid funding of life-saving assistance. This fund allocates an approximate of $ 500 million US dollars per annum. Further, the Federal Emergency Management Agency of the United States (FEMA) issues numerous non-disaster grants to increase the capacity of emergency responders on both natural and man-made disasters and catastrophes.