Enter to contest to win a FREE Ticket for the Conference. Check the details here.
Mark your calendars for October 22-26, 2018! Meet us in the beautiful city of Paris at Marriott Rive Gauche Hotel & Conference Center and enjoy a trip you will always remember!
At PECB Insights Conference, leading experts will come together to share a unique balance of knowledge and real-life experiences. The Conference Program will drive multi-dimensional thinking and prompt exposure to new ideas.
This edition of the Conference will also feature some of the most beneficial training courses, world-class speakers, and incredible networking opportunities.
Bringing the World Together
With true narrative speakers, who know how to tell their story and have the ability to make the listener need to know what happens next, the PECB Insights Conference is organized in four different tracks and roundtable discussions, including:
Governance, Risk and Compliance Track
Information Security Track
Business Continuity Track
Forensics and Anti-Bribery Track
After closing up a conference, one of the first things we do is ask our participants for their opinions, what they liked, what they disliked and what we can do to improve their conference experience. It's great to hear nice things about the conferences we organize; however, we are always striving for perfection. We want to add up to the expectations of our participants, by offering a wide range of subject areas delivered by highly-engaging speakers and influencers and ensuring ample opportunities for extensive exploitation of business collaboration possibilities.
During the meet-ups, conference sessions, roundtable discussions, training courses, the Annual Gala Night dinner and Awards Ceremony, we tend to find the epic in the ordinary with a constant build of momentums.
The tracks are not selected by chance. We want to build bridges between experts of different industries and create a community that is willing to embrace changes and join forces towards a safer world. Informative & immersive sessions will convene the most influential and smartest minds across the globe.
During the panel discussions, the experts of these tracks will gather together on the same table and share credible opinions and their extraordinary dynamo of ideas on the serious matters of security, safety, and ethical issues that businesses are facing today.
Pre-Conference Training Courses
To become the best, and remain the best, organizations and individuals need to comply with standards and make sure to deliver the best products and services, and accomplish their customer needs and requirements. In addition to the conference sessions, our participants will have the opportunity to attend the following training courses delivered by an international group of trainers:
ISO 31000:20118 Foundation
GDPR Foundation
Ethical Hacking Foundation
PECB Annual Gala Night and Awards Ceremony
The PECB Annual Gala Night and Awards Ceremony is a beautiful, fun-filled evening, where the celebration and networking in a sumptuous dinner with the PECB network takes place.
The PECB Annual Gala Night and Awards Ceremony is the second event of its kind, where PECB recognizes and rewards its best Resellers, Trainers, Auditors, and Auditees, which continuously contribute to the success of the PECB brand. This dinner will include a cocktail reception, full course dinner, and the oriental feeling that the Baladi Dancers will bring.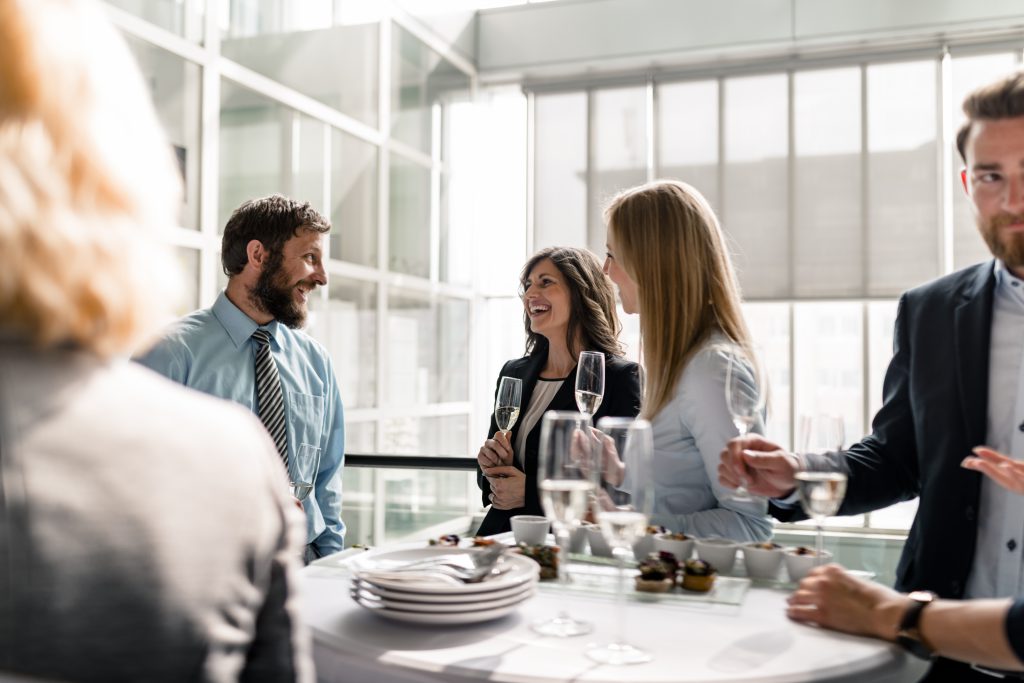 Have you ever wondered what do you need to take yourself to the next level of success?
Connection and knowledge expansion! That's what conferences are all about. By discussing the most concerning and forthcoming management issues, we are continuing the journey of providing great quality of training and education. Simultaneously, we want to further continue to expose our global network to an extensive exploitation of business opportunities in various industries.