I believe that teaching others is one of the biggest challenges that an individual may face. You have to really believe that what you say is correct, useful, and interesting, because there is always the possibility that not everyone is there to listen.
I usually ask the students at the beginning of a training session, if there is anyone who does not know why they are present in the room. Surprisingly or not, it has happened, once or twice, to find out that some of the trainees do not even know the subject of the course. They have attended the training simply because they were recommended to do so. This further encourages me to better organize my teaching techniques, and the way I present the material, so that these individuals would as well get something from this course; however, undoubtedly this is not always that simple.
But what do you do when you have to teach the ISO 37001 Lead Implementer Course to lead auditors and experienced trainers, employees of one of the largest Certification Bodies in the world? Their professional expertise covers an impressive number of certified ISO standards. Being aware that I will be lecturing in front of such professionals has certainly given me many sleepless nights.
However, I felt honored to have been invited to teach this course. Given that I knew I had to address and approach this session differently, self-preparation was one of the techniques that I employed to be ready for lecturing.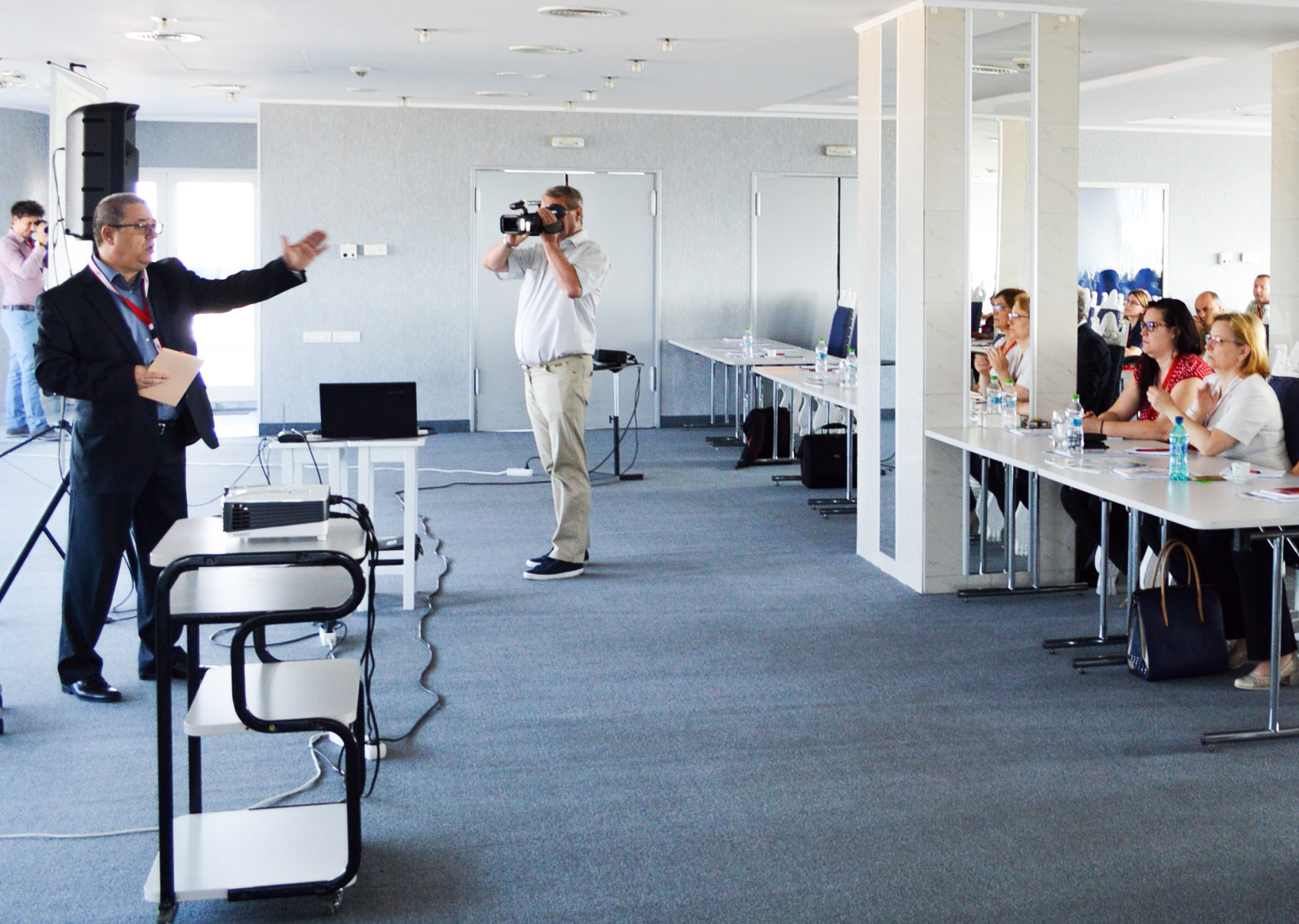 Nonetheless, I had some aces up my sleeve. One was that this course was scheduled in Bucharest, Romania, my home country. Provided that I am familiar with the Romanian cultural context, I knew how this training should be conducted. As in Australia, in Romania as well, emphasis should be placed on always respecting the participants. But the anti-bribery, as a topic, is of particular sensitivity, and this further enhanced the anxiety while preparing for this session. Romania is one of the countries, where high degrees of corruption are continuously reported. So, the approach, in this case, had to be completely different from my recent training conducted in Australia, and because all the training material was in English, I had to develop a completely unusual "RO-English" language.
Another advantage was the course material provided by PECB. It covered all the points needed to implement an Anti-Bribery Management System, based on an interesting case study and many exercises. I reviewed the entire content of the course, and arranged the five-day course agenda. I got in touch with the manager of the certification body and with each trainee, and through brief discussions I tried to understand everyone's expectations in terms of the training. Their responses motivated me, and I suddenly realized that their experiences and professional expertise would only enrich my presentation. I could finally sleep again!
However, I felt that I would miss something while lecturing this course. Assuredly, my trainees will not be willing, or will make it very hard, to support the presentation with practical anti-bribery examples. Who would want to talk about this subject by giving examples of his/her personal experience? Then, I remembered one of the Frank Smith's sayings: "The best teachers are the best storytellers. We learn in the form of stories" (To Think: In Language, Learning and Education, Routledge, 1992).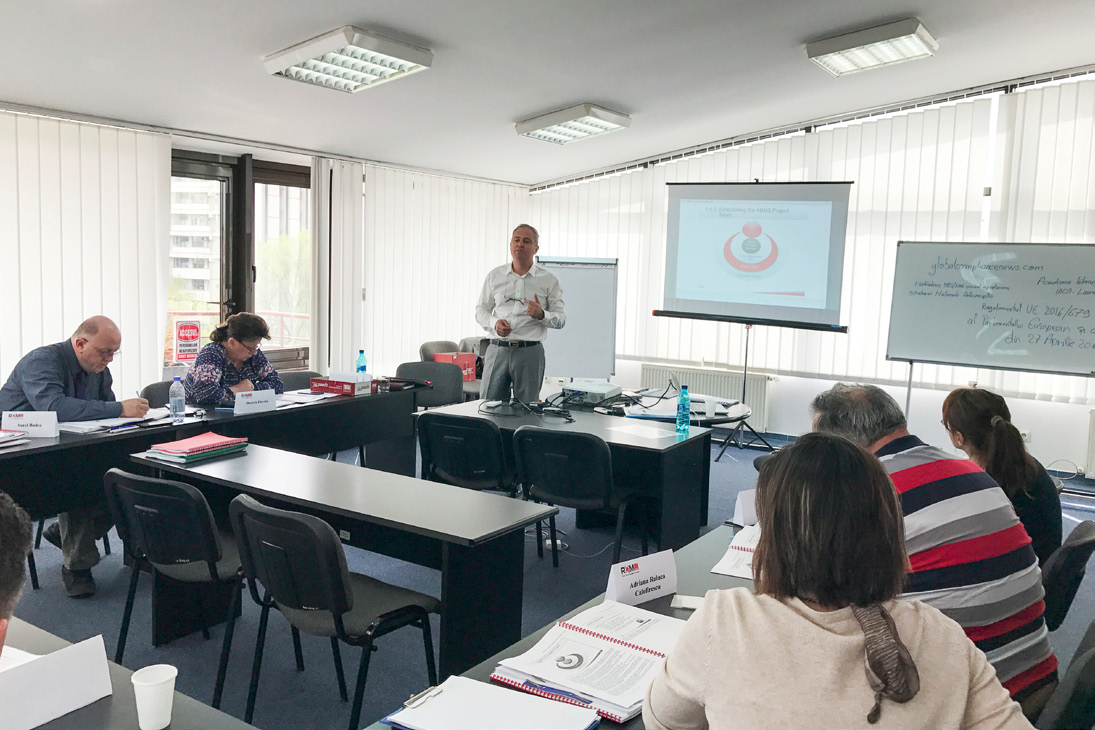 As a result, I decided to use an "Aided Strategy", and I asked a very good friend of mine to help me. My friend is a highly respected businessman, who runs a company with a turnover of tens of millions of dollars. He accepted my request to assist me with practical and, above all, real bribery examples. As such, one day he came to the classroom, and for more than an hour, using some personal experience examples, managed to make trainees understand the reality of this phenomenon, the extraordinary implications, and its consequences. He started his presentation with a question: "Do you know the difference between bribing and making a gift?"His answer made this distinction much easier to understand.
A gift is when the one who receives says "Thank you!" and the one who gives says, "Let's not talk about it!"

A bribe is when the one who gives says, "Thank you!" and the one who receives says, "Let's not talk about it!"
My friend's presentation was a success. We received a warm applause from these wonderful people, who are used to the rigidity and rigors of an audit, and therefore truly appreciated my friend's disarming sincerity. Do you know what was the big win for me as a trainer? All trainees passed the PECB Exam. That proved that PECB's training material, and as I like to believe, the efficiency with which I presented it, contributed to the participants being able to truly understand Anti-bribery. My advice: Make use of "Aided Strategy", whenever you need additional support to deliver an effective training course.
Every time I have the opportunity to promote and talk about the Anti-Bribery Management System based on ISO 37001 standard, the real interest people show in fighting the risk of bribery in their organizations impresses me. For me, this is a clear sign that people in general, are interested to understand how they can fight it, but they don't always know how to implement it.
Good news! PECB ISO 37001 Lead Implementer training offers the necessary expertise to assist an organization in planning, implementing, managing and maintaining an Anti-Bribery Management System based on ISO 37001.
Click here to read the interview with Ion Iordache.