As the year comes to an end, we think of everything that we are grateful for. The holidays are the perfect time to reconnect with friends and loved ones, and a well-thought gift can make someone really feel special. Picking the perfect gift can be stressful sometimes. With a little bit of planning and creativity, you can make a gift that creates a lasting impression. We can help you pick out amazing gifts. Here's the latest technology, luggage, accessories, and more for your business travel friend.
1. BOOK: NATIONAL GEOGRAPHIC'S DESTINATIONS OF A LIFETIME
This edition covers 225 of the world's most spectacular destinations, which could inspire anyone for the next trip. It covers everything, from suggestions of when it is the best time to go and where to stay, where to eat, and what to do to ensure the most thrilling experience. With more than 300 pages, this is a lovely coffee-table book filled with stunning photos along with practical information, descriptive text for each location and a few outstanding photographs taken at each of those locations. The section "See it like a local" gives a very special touch to the book, and gives the reader an out-of-the-ordinary experience.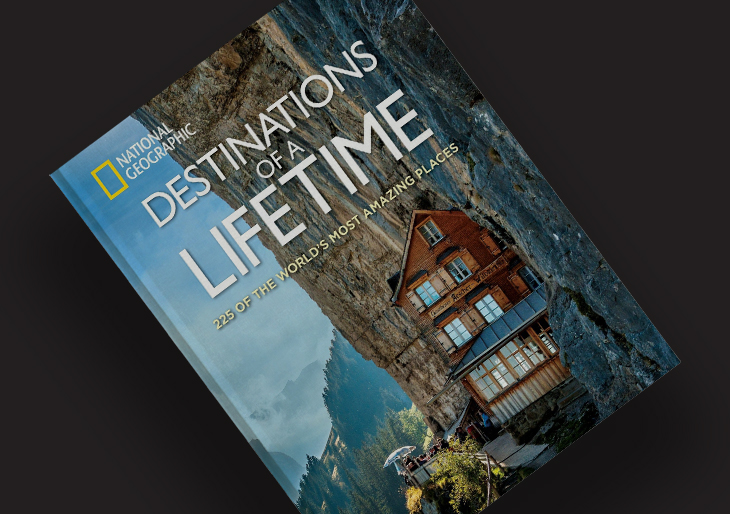 2. BELLROY TRAVEL WALLET
Fortunately, technology has brought us numerous options when it comes to protecting our credit cards and cash. Whether the person is into accessories or not, it's worth taking the time to choose the perfect one, as smart wallets offer the perfect blend of style and safety, making it another great gift. Bellroy's Travel Wallet allows you to keep all of your important documents in one place as it offers plenty of space for passport, cash and credit cards. There is also a travel-size pen and has RFID protection built in. What's also important is that the materials used are environmentally certified. (Price: Ranging from $119 – $220 – Check it here).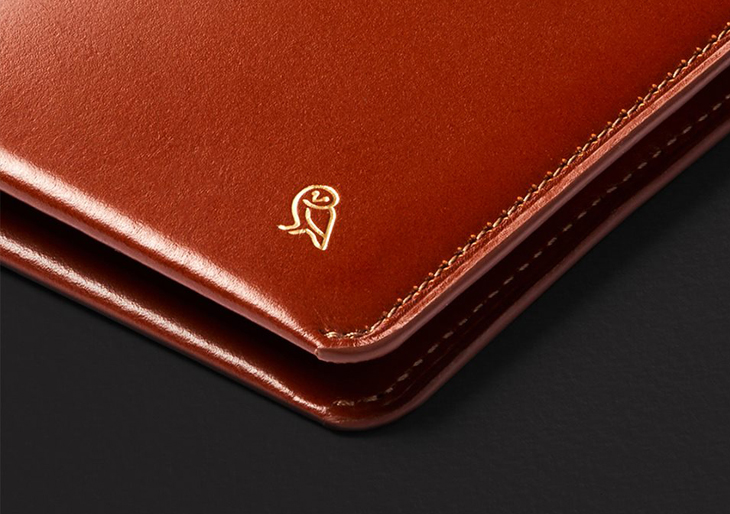 3. POWER BANK
A power bank is a must-have gadget for anyone who uses a smartphone or tablet. According to PCWorld, the Mophie Powerstation Plus XL leads the list. This model comes in four colors: grey, black, dark blue and turquoise, and has two USB outputs that let you charge multiple devices simultaneously, and its compact size fits perfectly in a bag or pocket. Even though this power bank is quite expensive, it's worth the price. (Price: $99.95 – Check it here).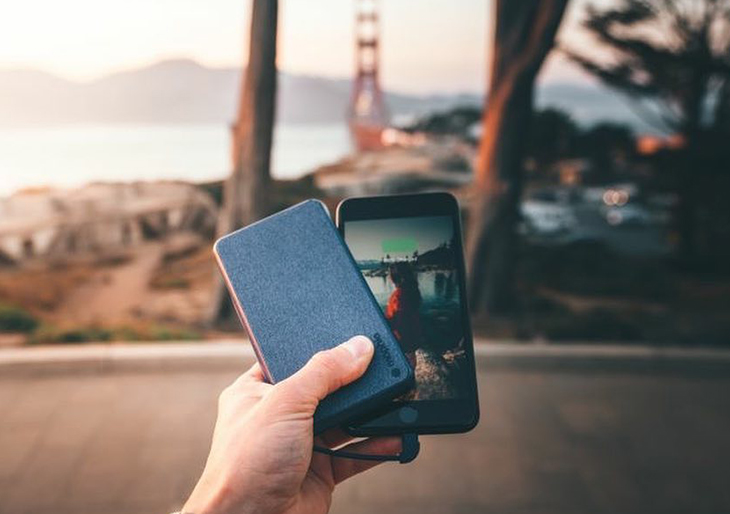 4. CARRY-ON LUGGAGE
Samsonite Prodigy Bespoke is a great carry-on bag. It's light and compact and fits perfectly into the overhead compartment and trunks, and its front pocket allows you to easily access important stuff, such as documents, laptop, tablet etc. It also has a built-in duo – TSA lock, and it provides ease of movement with the 4-wheel rollers, which work perfectly. (Price: £229.00 – Check it here).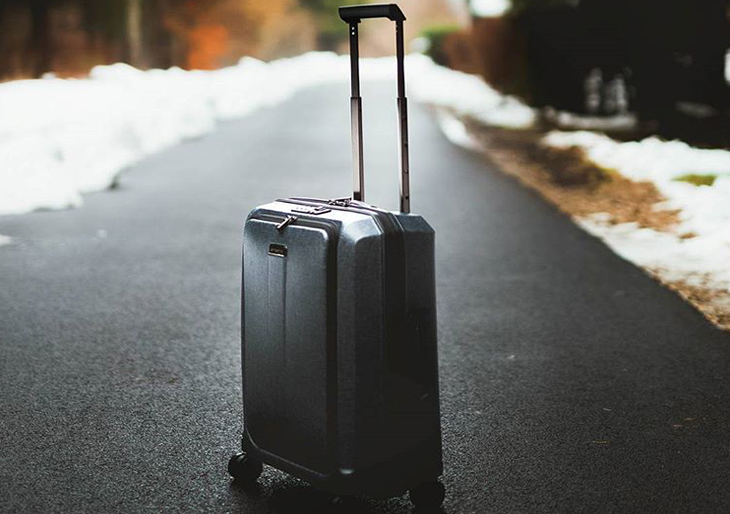 5. MAGNETIC WORLD GLOBE
Help your loved ones track previous and future travel with this modern globe. Mounted on a stainless steel base, this globe comes with 40 metal magnetic pins in four colors: green, red, white and blue (10 pins each). Colored pins let you mark and keep track of bucket-list destinations as well as the pin all the countries that you have been to. It is of good quality and makes a unique gift for those who enjoy traveling. (Price: $79.95 – Check it here).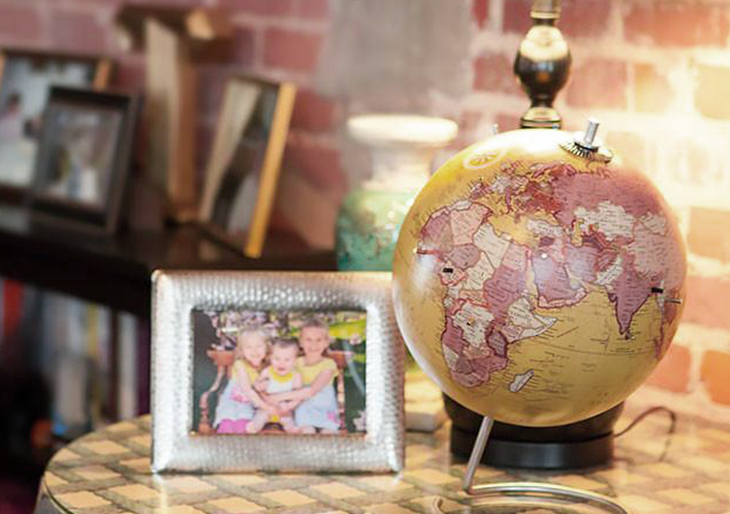 6. SMARTWATCH
For those who like to live on the cutting-edge side of the technology world, there's no better status symbol than the smartwatch. One of the models that offers the best smartwatch experience is the Apple Watch Series 4. This unique modern design is available for both men and women, and it comes in several finishes and in 40mm and 44mm styles. This generation is faster and more responsive and has a larger screen size, which helps when typing directly on the screen. The most remarkable feature of the Apple Watch Series 4, it's the capability of keeping track of cardiovascular health and performance through digitalized ECG. For Android users, Huawei Watch 2 will be a great choice. It comes in two styles: classic and sport. Even though its design is not as eye-catching as Apple Watch, it is still functional. This watch is of good quality; the screen is amazing and the battery is decent, and easily lasts for a day, but you will need to charge it every day.
(Price: Apple: from $ 399.00; Huawei: from $299.00 – Check them here: Apple; Huawei).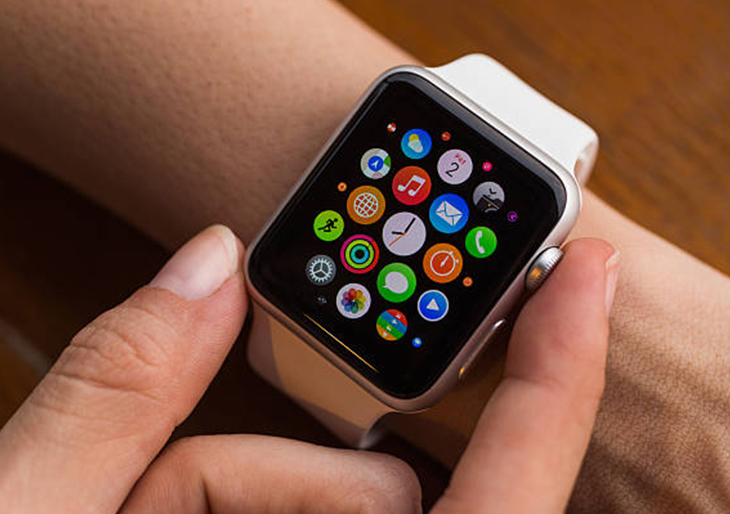 7. GADGET: BOSE NOISE CANCELING HEADPHONES
Not the cheapest noise-canceling headphones, but one of the best according to Forbes, which tested 241 headphones. The wireless Bose Noise Canceling Headphones have a balanced sound and great features which will be worth the investment and will make for a great gift. Now, they are also optimized for Amazon Alexa and Google Assistant. They are very comfortable, great for music but also when you just need some noise isolation to focus on work. Thanks to their great battery life, you can use them up to 20 hours and it takes only 2 hours to fully charge the battery – it's pretty convenient. (Price: $349.95 – Check it here).