In today's business world, the quality of service you provide to customers determines your success. A study shows more than 80% of businesses focus on customer service instead of product or service quality. Similarly, another study highlights that over 55% of marketing officers use AI writing assistants when personalizing content for customers. In addition, about 33% use AI for marketing content optimization. Therefore, more businesses are moving towards AI writing assistants because of the importance of quality customer service.
Many businesses turn to AI writing assistants to standardize responses and give all customers a similar experience. This article will inform you how using AI writing assistants can improve your customer service.
How Can AI Writing Assistants Enhance Your Customer Service?
Good customer service is fast, attentive, polite, and to the point. AI writing assistants can help you adapt these standards with more ease and less effort, enhancing your customer service in the following ways.
Prompt Response
Using AI writing assistants can speed up the rate at which your employees respond to customer requests. To achieve this, the AI writing assistant requires instructions that can anticipate your employee's writing intent and provide the appropriate suggestions. As they type and respond to customers, the writing assistant continuously gathers data. In turn, this software uses the information to support representatives by predicting words and sentences.
Consequently, your customer service representatives will spend less time thinking about responses as they communicate with clients in a timely fashion. Additionally, it helps to take the edge off your employees that spend hours communicating with clients of different demeanors.
In addition, most AI writing assistants work with most browsers and word processing applications. Therefore, your customer representatives can use such applications when chatting, responding to emails, and much more.
Consistency in Writing
When running a business, it is crucial to have a consistent brand identity and image. Having consistency helps to foster customer loyalty and improve sales. To achieve this, you will want your customer service to write consistently when communicating with clients. Beyond customer service, you want your customers to have a feeling of interacting with a single person across all your platforms.
For you to achieve consistency writing style, you need to maintain:
Similarly, your clients need to feel the same degree of formality and personality when engaging with your customer service or content.
Therefore, with the help of an AI writing assistant, you can help all your employees communicate with a familiar voice. All you need to do is to program the writing system as desired. This system will suggest words and phrases that are consistent with your brand's voice and tone.
You can design the AI writing assistant to suggest a word like 'crucial' instead of 'important'. Doing this can help limit monotony. In addition, most AI assistants will help you replace passive sentences with active sentences. To have an effective and balanced AI writing assistant, you can use professional writers to create the content. An option is to use thesis writers, which always provide an expert writing service. Likewise, this service is suitable for any form of writing assignment.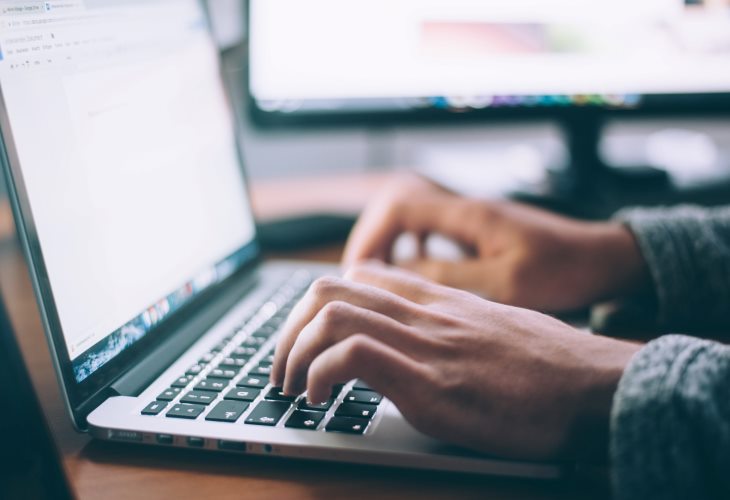 Inclusive Interaction
If you want your business to speak to all types of customers, it needs to be inclusive. Therefore, the voice of your brand should be devoid of insensitivities, offensive language, and bias. When you promote prejudice in your business, you will inevitably drive away customers.
You can significantly reduce intolerance and discrimination in your customer service through training. However, even with training, your customer service representatives will still retain their personal voice and approach to clients, and sometimes undesirable situations, however unintentional, may arise. Therefore, to limit these tendencies, you can integrate AI writing into your customer service system to make it more unified and consistent.
With the help of AI, your customer service can communicate with all your clients in an inclusive manner that speaks to customers of different backgrounds and worldviews. By doing this, you will minimize the likelihood of upsetting your clients, and provide a better user experience with your brand. To have an AI writing assistant that works, you will need to program it to detect and identify offensive and insensitive words and phrases.
Aid With Miscommunication
When customer service agents physically communicate with clients, it is easy to prevent miscommunication by providing context information. However, doing this remotely simply via textual means can be challenging. In many case, an innocent statement can be completely misunderstood by a customer. There are times when such a misunderstanding can lose you a client.
To avoid these types of situations, you can implement the natural language processing option offered by AI. In such cases, the AI writing assistant helps your employees to communicate with clients professionally by highlighting inappropriate language. It is also able to provide alternative statements that can help you maintain your brand identity.
In addition, when your representatives communicate using complex sentences, this increases the chances of miscommunication with your clients. AI writing assistants can easily and quickly identify and highlight hard-to-read sentences. In turn, your customer representatives are better able to communicate with your clients effectively.
Effortless Editing and Proofreading
No matter how good a representative is, they do make mistakes from time to time. However, consistently having spelling and grammar issues in your content can negatively affect your business. You can use AI writing assistants to minimize such errors and refine the clarity and professionalism of your reps' voices.
Most writing assistants that are able to address spelling and grammar problems work in two ways. In some cases, you can type your text directly into the space provided by the software. As you type, the software provides suggestions and corrections. Alternatively, you can import the content by pasting or uploading it onto the platform. Once uploaded, the application will highlight all the issues associated with your content and help you fix them. Therefore, with the right AI writing assistant, you can quickly ensure the quality of your content.
Customer Service, Empowered With Tech Solutions
The use of AI writing assistants has completely revolutionized customer service. It gives your agents an effective, easy-to-use toolkit that helps them provide quality service to your clients. With technological aid at their disposal, customer service agents can communicate with clients more quickly and seamlessly. Also, it allows each encounter with customers to be consistent and feel familiar to the client, regardless of what agent they are currently interacting with. Doing this strengthens your brand's connection with clients and increases their loyalty. It also encourages inclusivity, minimizes miscommunication between parties, and adds clarity as well as uniformity to your company's voice, thus letting you handle client communication with unprecedented efficiency!