Over the past years, we have been warned from numerous studies about potential job displacement due to 'automation' – namely the combination of robotics, artificial intelligence, and other technologies.
Even though there is a great challenge in applying machines to tasks that require flexibility, judgment and common sense, the technological advancements are driving labor market transformation, and impacting the demand for labor. Given that the electric car revolution is already underway, new strategic directions, as well as stable, forward-thinking policies will be required.
In record time, electric cars have gone from being veiled with a futuristic mystique, to what seems to be the answer to a modern automotive industry. In line with these developments, leading automakers have started to catch-up. Tesla is one of the major players in this market followed by Nissan, BMW, KIA, who have also joined the electric cars revolution.
This shift will potentially change the composition of jobs in the automotive industry and a considerably high number of people will lose their jobs. According to the latest study conducted by the German IFO Institute on the car manufacturer association, it is estimated that the transition to the electric vehicles will impact directly or indirectly 600,000 jobs in Germany alone.
This study, however, reflects only the potential job losses and ignores job creations in other sectors due to automation. As electric cars race silently into the future, the demand for existing jobs will increase and new jobs will be created, provided that electric automobiles will require advanced technology, and this will result in the necessity of increasing the number of workers. The new electric vehicles will create different economic opportunities and challenges as well.
At the same time, automakers, like Tesla, General Motors and Volvo are designing new models that will potentially be more affordable and more practical compared to previous versions.
Electric cars will one day replace fueled vehicles – but how soon? Should we really fear the electric revolution and what will it take to win in a battery-powered age?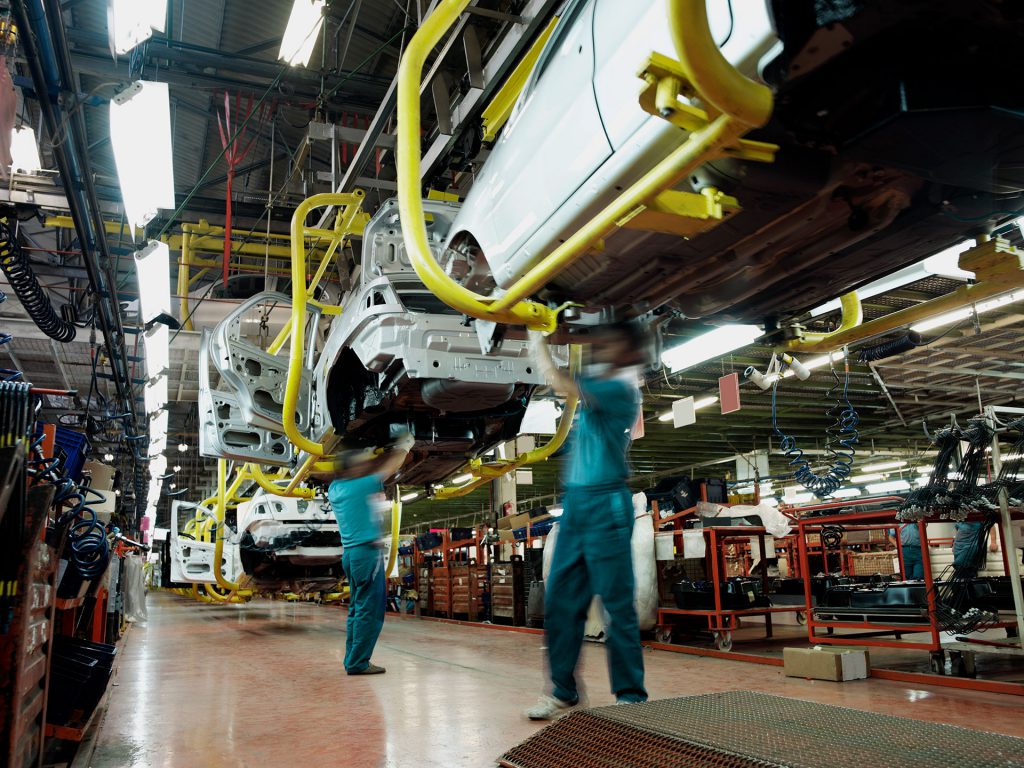 How green are electric cars?
According to a report from International Energy Agency (IEA), the number of electric vehicles on roads reaches three million out of approximately 1.2 billion vehicles in total. China accounted for 40% of the total amount of cars last year. Further, this report estimates that by 2030, the number of electric vehicles will reach astronomic numbers of up to 125 million.
People are starting to shift to electric cars. Maybe because they see it as a more environmentally friendly option, but is that the only reason? Or maybe the costs are also driving this transition to electric cars?
But, are electric cars really the perfect solution? Can they be considered as "zero emission vehicles"?
Economics matters, not the environmental aspects alone, lead to the rapid adoption of electric cars. The low cost associated with the adoption of electric cars is another reason that catalyzes the usage of these cars.
Considering the tendency of the auto industry to 'cheat' on emission tests, consumers may feel that the electric car is the key to cleaner air. Electric vehicles seem to have many advantages when compared to fueled-cars because they don't emit greenhouse gases.
But on the other hand, due to the complex batteries they use, it takes more energy to produce an electric car than a fueled one, and the disposal of those batteries creates environmental hazards. However, will these batteries cause severe harm to the environment? If new solutions for reusing those batteries are successful, then the answer is no. The longer the battery can be reused, the lower is their environmental impact.
Electrical cars that use electricity produced from renewable sources will produce up to six times fewer carbon emissions over their lifetimes than a fueled-car.
While electric cars remain highly controversial, and many individuals are highly convinced that the theory for electric cars is highly flawed, it is important to figure out how to ensure that these new vehicles become far more practical and start making a serious dent in the smog of various industrialized cities.
Preparing for tomorrow
While the deadly clouds of smoke, soot, haze and automobile fumes hang over the heads of urban citizens, electric cars are changing the way auto industry players approach the creation of new cars. For carmakers and suppliers, this change is accompanied with additional responsibilities and costs. In some way, electric vehicles pose a threat to incumbent automakers, because they have to revive their businesses to survive, but on the other hand, this gives rise to new opportunities for them, as they can meet increasingly strict emission regulations and avoid fines.
As the automotive industry and customers are left with no choice but to embrace this 'revolution', electric vehicles will soon become a reality. This is also changing the automotive competitive landscape in the battery sector, as the relationship between automakers and battery makers is constantly evolving.
Timing is critical. Companies that react fast to opportunities arising from this revolution will have the prospect of experiencing substantial gains. But what will occur to those who miss out?