With twenty years of experience in the field of Information Systems Security and Cybersecurity in France and abroad, mainly for major banking and telecommunications accounts, Bechir Sebai has acquired certain expertise that are recognized by his peers.
Taking advantage of his know-how and experience in the field, Bechir has led several structuring projects:
Information Security Management System (ISMS) – ISO/IEC 27001, Privacy Information Management System (PIMS) – ISO/IEC 27701, and Business Continuity Management System (BCMS) – ISO 22301, IT Risk Management, Information Security Audit and Assessment, IT Master Plan Development, Business and Service Continuity, Information Security, Cybersecurity program implementation, and IT technical audit in various sectors.
Certified trainer by PECB and teacher at the Ecole Supérieure de Génie Informatique ESGI, holder of CISA, ISO/IEC 27701 Lead Implementer and Lead Auditor, ISO/IEC 27001 Master, ISO/IEC 27001 Senior Lead Auditor and Lead Implementer, ISO/IEC 27005 Senior Lead Risk Manager, ISO 31000 Senior Risk Manager, ISO 22301 Senior Lead Implementer, ISO/IEC 27032 Lead Cybersecurity Manager, Data Protection Officer (GDPR), ISO 30301 Lead Auditor, ISO 21500 Lead Project Manager, Ebios Risk Manager, ISO/IEC 20000 Lead Implementer, and ISO/IEC 38500 Lead IT Corporate Governance Manager.
He has also been awarded three times in a row (2019, 2020, and 2021) the title of "PECB French Trainer of the Year", for his teaching with feedback and experiences, as his pedagogy was appreciated by the trainees for its various illustrations of concrete, real examples reflecting the reality on the ground.
With his experience and know-how, Bechir started his own business by founding ACG Cybersecurity.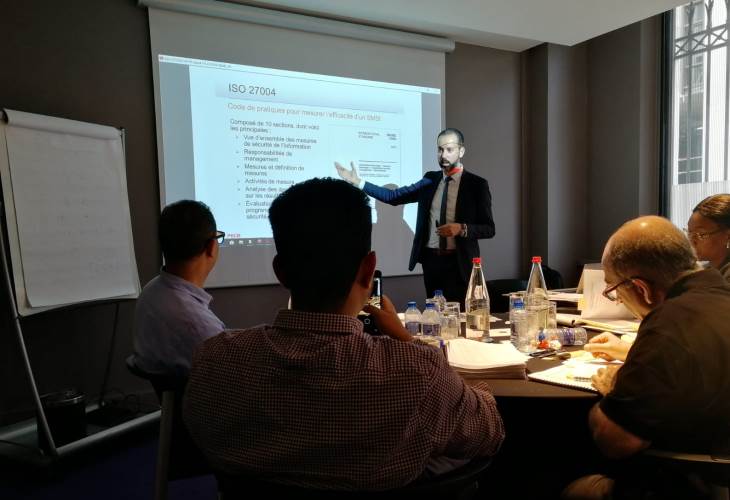 CEO and manager, he leads a multidisciplinary team of over thirty consultants.
Placing the human being at the center of its concerns, the ACG Cybersecurity entity does not cease evolving through a permanent contribution of senior consultants and experts in the field of Cybersecurity, who wish to continuously join the firm in view of the good reputation and the favorable climate which reigns there, to conceive, implement, operate and secure Information Systems according to international norms and standards ISO 2700x, ISO 20000, NIST, ISO 22301, PCI DSS, HDS, ITIL, COBIT, etc.
He can now take pride in having made ACG Cybersecurity recognized in a very demanding market in:
Obtaining the ISMS certification of ISO/IEC 27001 for its business activities,
Associate member and resident of the Cyber Campus, the totem of cybersecurity in France,
Obtaining the "ExpertCyber" label from Cybermalveillance.gouv.fr, intended to recognize security professionals who have demonstrated a level of technical expertise in the areas of assistance and support,
Obtaining the "France Cybersecurity" label for the promotion and awareness of its solutions,
Signing a privileged partnership with PECB and its University.
Qualiopi certification for its ACG Academy training center,
Becoming a SWIFT partner for the implementation and evaluation of its solutions,
Becoming a training partner with Microsoft, especially on Cloud solutions,
Being a member of Club Ebios-RM for the development and improvement of its risk management method,
Being a member of ACN, the Digital Trust Association.
Relying on highly qualified engineers, ACG Cybersecurity has gained the satisfaction and trust of its customers and partners and continues to develop its recognized skills in the evaluation, audit, consulting, support and expertise, and training in information systems security for a sustainable implementation of the French, European, and the international market.
ACG Cybersecurity has a wide and an ambitious catalog of services in its preferred areas:
Implementation and maintenance of Management Systems (Information Security Management System (ISMS), Privacy Information Management System (PIMS), and Business Continuity Management System (BCMS), including several references and certified clients.
Continuity and Crisis Management.
Technical audit and penetration tests. Advice and compliance audits (CIS, RGPD, PCI-DSS, HDS, Swift).
Governance and functional safety.
Cybersecurity program management (NIST Cybersecurity framework).
Skills development, training, and awareness.
Risk management and control of operational risk.
Incident management and operational security.
Thus, ACG Cybersecurity is positioned as a pure player in cybersecurity. ACG Cybersecurity has developed, thanks to its multidisciplinary team and specific expertise to define and implement cybersecurity strategies.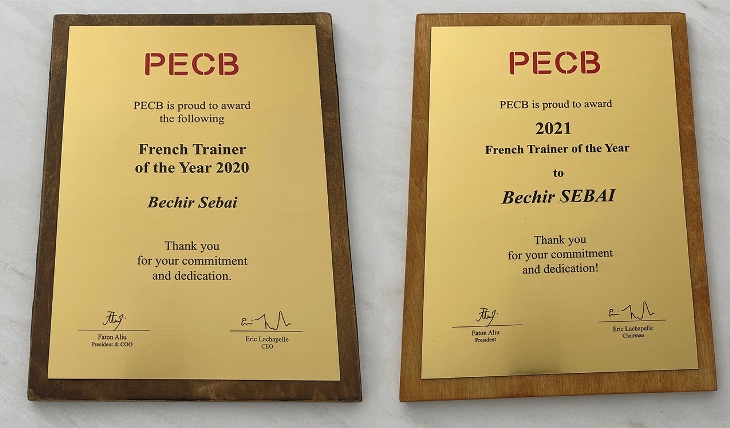 ACG Cybersecurity has been able to impose itself on a mature market thanks to its strengths:
Mastery of cybersecurity standards and benchmarks, risk management methodologies,
Practice of ISO 2700x, NIST, CIS18, RGPD, ITIL, PCI DSS, etc.,
The technical expertise of the means of security,
Knowledge of the issues in the sector and the services involved.
Housed since its inception in Campus Cyber at La Défense in Paris, ACG Cybersecurity is an associate and committed member to the cybersecurity ecosystem in France. This place of exchange, collaboration, and innovation, gives the opportunity to develop its services within the excellence of the cybersecurity field, ACG Cybersecurity has been installed, not only there, but also its training center and its ambitious program.
In addition to its expertise in the field of consulting, auditing, and governance, ACG Cybersecurity has created a Training Center to meet the growing needs and shortage of cyber experts on the market.
To do so, ACG Cybersecurity has been certified by Qualiopi since 2022, certification attesting to the quality of the process implemented contributing to the development of skills and whose training actions are eligible for public funding or mutualized and meet the criteria of the single national quality reference.
ACG Cybersecurity, since its creation, has developed a strategic and privileged partnership with PECB, in addition to the marketing of its services, as an approved organization, its trainers, all certified field specialists, animate and promote its contents and modules, as well as its approach to the development of cybersecurity skills.
A rich training catalog is, thus, set up to meet a proven training need, including PECB certification training (ISO/ IEC 27001 Lead Implementer and Lead Auditor, ISO/IEC 27005 Risk Manager, ISO 31000 Lead Risk Manager, ISO/ IEC 27032 Lead Cybersecurity Manager, ISO/IEC 27701 Lead Implementer and Lead Auditor, ISO 22301 Lead Implementer and Lead Auditor, CDPO, Cloud Security Manager, Ebios Risk Manager, ISO 38500 Lead IT Corporate Governance Manager, as well as the development of other training courses specific to ACG Cybersecurity, in particular in the areas of pentesting, crisis management, information systems security governance, CISO training, etc.
In 2022, as an academic partner of PECB University in France, ACG Cybersecurity aims to achieve high potential in the field of the acquisition of advanced skills and the delivery of quality diplomas recognized by a certification body and higher education.
ACG Cybersecurity will offer, for the beginning of the school year in February 2023 at Campus Cyber La Défense, three Executive MBA courses, which will be led by certified cybersecurity specialists to obtain:
Executive MBA in Cybersecurity
The program prepares candidates to manage information security challenges from a technical and strategic perspective with an emphasis on the business side. Candidates in the program develop their technical skills in computer systems and acquire knowledge of business management. They acquire the skills necessary to draw conclusions between information security and business risks.
Executive MBA in Business Continuity Management
The program provides you with a thorough understanding of the disruptions, emergencies, or threats that an organization faces. You will acquire the skills to respond to, and successfully manage, emergency situations so that the organization's operations and business continuity are not disrupted. The courses in this program prepare you in the areas of disaster recovery, business response, risk analysis, and information management.
Executive MBA in Governance, Risk, and Compliance
The program introduces you to the principles of risk management and its areas of application. You will become proficient at analyzing all of an organization's operations, whether minor or complex, and identifying areas most susceptible to fraud and risk.
In addition to its consulting, auditing, governance, and training activities, ACG Cybersecurity also has the status of Young Innovative Company by engaging in research and innovation.
Its team of engineers and researchers is working on innovative solutions that will prevent cyber-attacks in the near future and allow other companies to protect themselves and have the necessary tools to face cybersecurity threats. This solution is currently being developed and tested and will be deployed shortly. Through its approach, ACG Cybersecurity enjoys a solid reputation that reflects a professional image that is continuously recommended by the cybersecurity industry. This notoriety is acquired thanks to its customers and partners who have given it their trust, which ACG Cybersecurity is fully aware of, and is thankful to them for doing everything possible to remain earnest of it at all times.
For more information or to request support, please contact us at contact@acgcybersecurity.fr or visit our website https://acgcybersecurity.fr/
Note: Certification Audits are conducted only for clients who do not receive consultancy services.