The increasing pressure of time in the race against Climate Change has more and more people routinizing eco-friendly and sustainable lifestyles, or at least certain aspects of them. The festive season is no exception. Whether it's alternatives to single-use plastic, clothes or traveling, big and small manufacturers are producing a vast pool of products with sustainability in mind. Here are some fresh, sustainable ideas for 2020.
1. Organic Bamboo Toothbrush
Toothbrushes made of plants, mainly bamboo, have become popular in many families. The positive sustainable trend has its roots in the fact that it has been found that toothbrushes are one of the main plastic pollutants of the oceans. They look way cooler, too – so, a very cool, useful and sustainable gift for Christmas.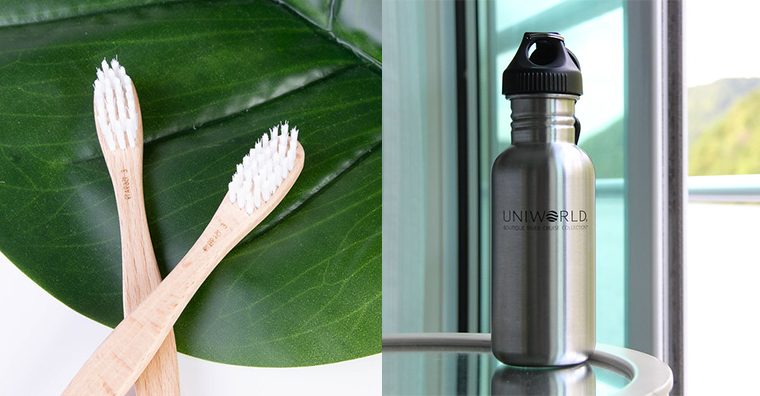 2. Reusable Bottle
From simple, glass or aluminum, to high-tech self-cleaning technologies, reusable bottles have made a spectacular comeback. Not only because of their practicality and the ability to keep your drinks cool or hot, but also as a response to single-use plastic, which is suffocating the planet, on land and in water. Another good reason to buy a reusable bottle to someone is, besides staying hydrated, to remind that special person of you every time they use it.
3. A Sustainable Trip
Even though it might sound unusual, there is actually a spurge of eco-friendly traveling. The ways of doing it vary from coral reef sightseeing, to eco-conscious accommodation, more environmentally friendly means of transportation, packing reusable items, spending money locally and making sure your animal experiences are cruelty-free. There are plenty of travel agencies which offer all of this in packages, so you don't have to think about all the logistics.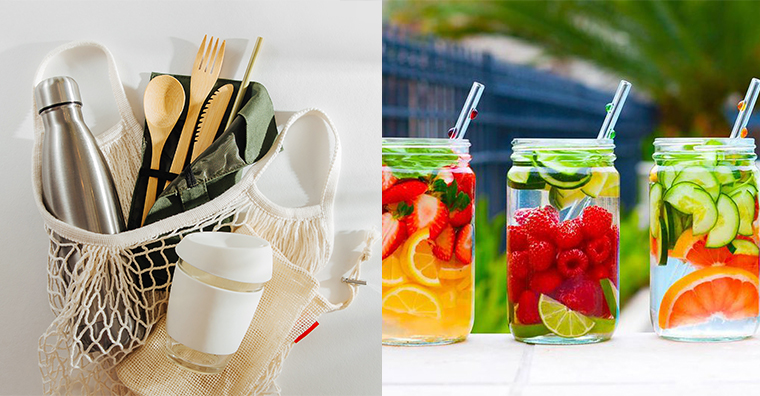 4. Reusable Straws
It's no news that plastic straws are very harmful to the environment. However, the replacement options are plentiful and you can make a practical, usable and well-thought gift. From stainless steel to silicone, biodegradable paper or glass, there are abundant choices of materials. A reusable straw is a gift which not only is very useful, but also a daily reminder that in the U.S. alone it is estimated that half a billion plastic straws are used daily, and their small size makes them extremely problematic, primarily for marine life.
5. BRAVE Backpack – Brick
The Brave Backpack is probably the best proof that you don't have to sacrifice sophistication for the sake of sustainability. A suave and charming backpack offered in a variety of colors, which really redefines the idea of recycling and sustainable use of materials. Its nylon lining is 100% recycled, and the interior has a zipper pocket, smartphone pocket and is very practical for a 13" laptop.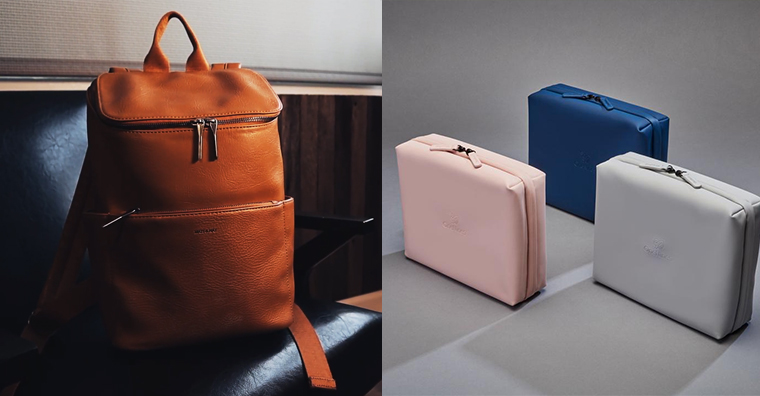 6. OneNine5 Washbag
Eco consciousness is perhaps best reflected in sustainable traveling. Even though there is not yet a viable eco-solution to long-distance traveling, one way to help the planet would be to use sustainable materials when you travel. The OneNine5 washbag offers the possibility to have an organized, fashionable, yet sustainable voyage.
7. Refillable Lipstick
An estimated one billion lipstick containers end up each year in landfills or get recycled. This is your chance to impress the important women in your life by buying them a refillable lipstick which is not only eco-friendly, but can be refilled when it's finished with a different bullet of color. There is a variety of cosmetic brands which offer this option now!
8. Reusable Coffee Cup
From innovative materials to thermal isolation, or just simple stainless steel or aluminum, reusable coffee cups have made a great return, and for a good cause. We use them every day, and as such the amount of plastic that comes from one-time use plastic coffee cups is hazardous, to say the least. Think of a coffee lover and buy him/her a reusable cup, it will truly make for a great gift.
9. Zero-Waste Manmade Leather Wallet
A luxurious leather object does not have to come from animals. Car manufacturers, famous designer brands, etc. are increasingly using manmade leather that does not get hot or cold. This leather can come from different fibrous sources, such as pineapple waste. A wallet is a very useful and thoughtful gift, but it can also carry the message of a sustainable presence for a prosperous future. This way you make sure the wallet is durable, looks nice, is cruelty-free, zero-waste, and sustainable.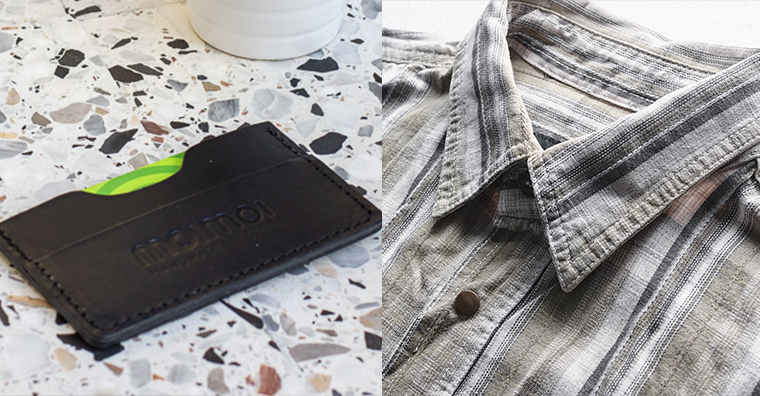 10. Hemp Clothes
Hemp is the strongest fiber fund in nature. Before industrialization, hemp was the plant of choice for making paper, clothes, and for many cultures it served as food too. The uses of hemp vary from building materials that are fire-resistant, to clothes and paper. It takes an incredible amount of water and other resources to produce a piece of cloth, thus hemp clothes are an ideal gift for those who care about the planet and the resources we are borrowing from our children. Moreover, hemp clothes are three times stronger and more durable, lighter and more absorbent than cotton.