Every country has universal learning standards to which all of its educational institutions must adhere. In contrast to the traditional learning methods, prevalent 15 years ago, the modern educational system boasts significant advances in terms of reach, engagement, and efficiency of learning. This all became possible thanks to the use of AI technology.
Using a person-centered approach to education makes it difficult for teachers to engage each student in the cognitive process and monitor their knowledge level. AI simplified this process, saving the teacher time and allowing the educational material to be tailored to each student.
What Is the Impact of AI on Education?
Artificial intelligence is critical in the implementation of the personalized learning concept. Its adaptation to student needs and the pace of individual perception by each student enables them to obtain data from a variety of sources and assists them in identifying areas of their knowledge that require real-time interaction or additional assistance from the teacher.
How Will Artificial Intelligence Affect Teaching and Learning?
Let's take a closer look at the primary effects of artificial intelligence on education.
Improves engagement
Students who are enthusiastic and interested absorb more information and retain it in their memory for a longer period. One of the primary factors impeding students' ability to reach their full potential is a lack of enjoyment in the learning process. AI treats students as individuals, giving them personalized attention throughout the learning process, thereby improving material perception.
Education without limits
It enables the possibility to plan and study whenever it is convenient for a student. It also enables you to learn from any location, thereby contributing to the democratization of education and assisting students who are unable to attend educational institutions to maximize their abilities.
Provides real-time control
Tutors can save a lot of time by using AI testing tools to check their students' knowledge. It is especially effective and necessary for distance learning.
Enhances learning efficiency
It makes the learning process interesting, full of smart, and interactive content. It allows educators to make learning more engaging by immersing students in a virtual environment using technology.
For example, studying ancient Roman history by transferring to a virtually modeled environment that is as close to real-life conditions as possible. Aside from that, subject teachers, methodological services, department heads, and social services support and management can work together to develop and implement individual support programs based on a shared set of indicators.
Less stressed students
When compared to giving answers in front of the class, interacting with a machine is less stressful for a student. Furthermore, when writing an essay or paper, students can manage theirtime on task performance on their own, take breaks as needed, and gather enough data to write a great piece of content.
Provides personalized learning
AI enables you to create a personalized educational path for each student, taking into account his or her strengths and weaknesses, abilities, and tasks.
Ensures time efficiency
By analyzing data from all available sources and generating recommendations for creating individual educational trajectories, AI enables educators to significantly reduce the time spent studying and comparing data (this task becomes almost impossible if the data is constantly changing, and the number of successive terms and various sources that need to be taken into account is so large).
Allows for parental control
Students with involved parents are more likely to attend classes regularly, adjust well to school, take in-depth courses on specific subjects, and achieve better learning outcomes. Furthermore, such students are more sociable and are more likely to continue their education after high school by enrolling in universities. AI encourages parental involvement in education, allowing them to not only observe but also participate in their child's success.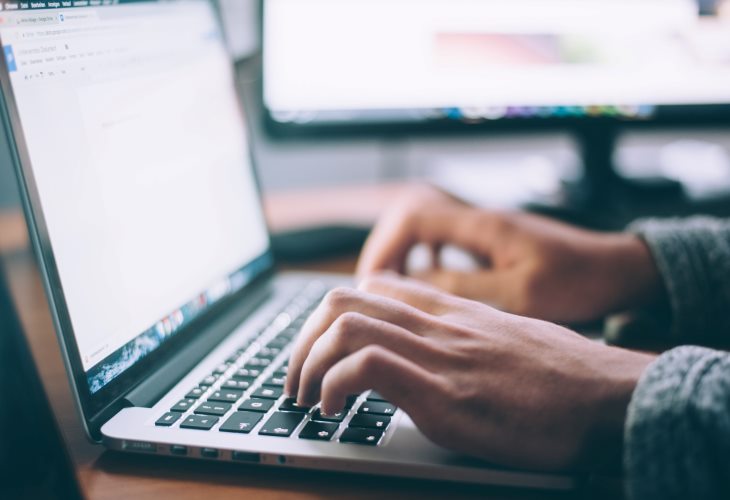 Improved assessment of student knowledge
A regular school teacher can teach a typical classroom of 20 to 30 students. It takes a long time, many years of experience, and a thorough understanding of the evaluation criteria to evaluate each of the 30 students' achievements.
In practice, the human factor, combined with exhaustion, frequently prevents the teacher from assessing all students. When evaluating approximately 60 university students enrolled in the course, the task becomes more difficult.
Regardless of how many students pass the assessment, artificial intelligence contributes to making the process of evaluating students' knowledge simple and quick. Furthermore, the data obtained eliminates the impact of personal hostility or conflicts on the final result, ensuring that the student receives the most objective evaluation possible.
Makes education accessible for everyone
Technology has long aided students with disabilities. Visually impaired students benefit from voiceover and text-to-speech conversion while hearing-impaired students benefit from voice commands, audio tracks with typhoid commentary, and speech-to-text conversion.
Simple features like quick access keys and support for various input devices and sensors enable people with disabilities to use computers even if they have serious health problems. AI gives students with disabilities a chance to succeed, significantly altering their educational opportunities and level of engagement.
Improves students' well-being
AI has a positive impact on all four dimensions of well-being:
Psychological well-being includes student determination, self-awareness, emotional resilience, and the ability to experience various emotions.
Social well-being refers to students' quality of social life, which includes relationships with family members, peers, and teachers, as well as a sense of belonging to the school community.
Cognitive well-being refers to students' ability to use academic knowledge and interpersonal communication skills to learn throughout their lives, work effectively, and take an active civic role.
Physical well-being includes the ability to live a healthy lifestyle based on a self-assessment of physical activity and nutritional requirements.
As you can see, the introduction of new and exciting technologies did not push the teacher to the sidelines, but rather served as a new confirmation of his priority role. The main potential of AI is its ability to improve the effectiveness of teaching and assist teachers in creating ideal learning and growth environments for students.