The threat landscape is constantly evolving. Cyberattacks are becoming more frequent or more sophisticated, therefore, organizations need to adopt modern practices to manage information security. The globally recognized standard ISO/IEC 27032 provides guidelines for those involved with managing cybersecurity in today's digital era.
The level of safety and security of a company's assets is critically dependent on the skills of IT and security leadership. Becoming ISO/IEC 27032 certified shows their dedication to implementing cybersecurity best practices that hold up against the complex threats facing organizations today. Plus, the credential also gives aspiring security leaders the tools they need to have a competitive edge against other candidates.
ISO/IEC 27032 was specifically designed for IT and security leaders, but it is also a must-have certification for anyone that needs to improve their security skills.
What is ISO/IEC 27032?
The global standard ISO/IEC 27032 was developed to outline best practices for different cybersecurity roles, tools, and processes. This includes information security, network security, and critical infrastructure protection. The standard provides a framework that addresses modern security issues, such as establishing trust, exchanging information, and providing technical guidance for system integrations.
Here are some examples of the technical guidance and cybersecurity issues that are addressed under this standard:
Social engineering attacks
Unauthorized access
Malware, spyware, ransomware
Preparing for attacks
Cybersecurity detection and monitoring
Incident response policies
Information sharing
Coordinating between clients
Establishing trust
Secure information exchange processes
System interoperability requirements
The standard offers detailed instructions on how to handle incidents, develop security policies, and how to implement cybersecurity processes across an organization and its third-party vendors and suppliers.
Why get certified?
Is it enough to read and understand the contents of the standard? Perhaps. But obtaining a certification shows an individual's commitment to security and proves that they have the skills necessary to contend against the cyber threats of today.
Last year, cyber incidents were up 50% compared to the previous year, but it is not simply the frequency of attacks that is alarming. The vectors that attackers are employing are different now compared to a decade ago. The new generation of cybercriminals is educated and takes a sophisticated approach to attack their targets at just the right moment.
Cybersecurity risks are higher now than ever before, as companies put more and more of their trust in cloud computing and the amount of sensitive data stored by organizations is increasing rapidly. Perimeters are getting closer and closer to the edge, offering hackers more opportunities to access a company's networks.
ISO/IEC 27032 training and certification offers IT and Security professionals real-world solutions that are relevant to today's cyber environment. Protecting an organization from incidents such as phishing, data breaches, spyware, and other cyber threats is a number one priority as organizations increasingly take their operations online.
Here are a few benefits that come with being ISO/IEC 27032 certified:
Strengthen your cybersecurity skills
Learn how to establish and maintain a cybersecurity program
Protect an organization's data and privacy
Develop ongoing security processes and best practices
Respond to incidents more quickly
Recover from incidents more effectively
Build confidence in stakeholders regarding your organization's security program
Organizations of all kinds can benefit from having a security leader on board that is certified to combat today's most pervasive threats and attack vectors.
Who should get certified?
Business executives, IT, and security leaders that want to stay up to date on the most relevant cybersecurity practices to acquire the competencies to face threat actors should definitely consider having at least one leader who is certified against ISO/IEC 27032. But who should get certified to provide the most comprehensive security for your team?
Here are a few examples of personnel that should consider becoming ISO/IEC 27032 certified:
1. IT and Security Leaders
Who plays the most critical role when it comes to ensuring the security and protection of an organization? IT and security leaders are uniquely positioned to protect an organization's critical data and assets, especially when they achieve ISO/IEC 27032 certification.
Leaders in IT and security who become certified demonstrate their ability to establish and maintain a cybersecurity program that is effective against the most pervasive threats.
Another reason why IT and security leaders should consider getting certified is that it provides them with the knowledge that they need to lead teams toward more efficient security best practices. Leaders with this certification enable their organizations to prevent and respond to cyber threats with a wider scope of knowledge and ability.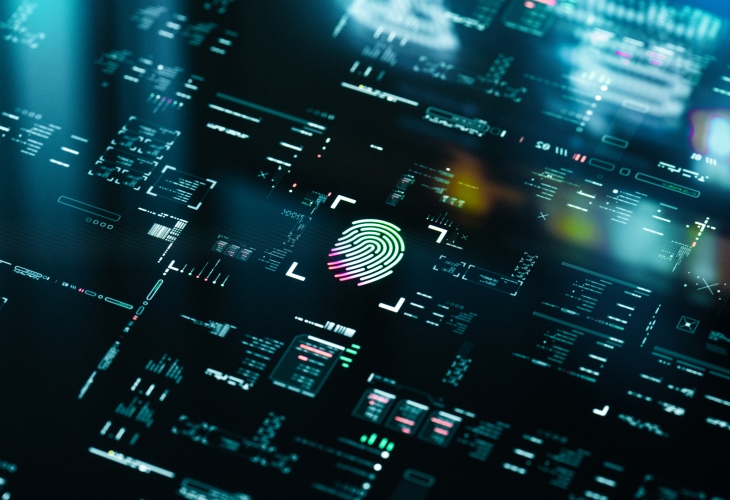 2. Organizations that handle sensitive data
What types of organizations should have an ISO/IEC 27032 certified leader on staff? While all businesses can benefit from hiring personnel with this certification, organizations that handle sensitive data are particularly susceptible to a data leak or cyber threat. As such, these organizations will be better off hiring an ISO/IEC 27032 IT or security professional.
It is also important to consider how your company stores, organizes, and accesses data. For example, the Machine Learning market is expected to achieve a CAGR of 38% by 2029. Machine Learning tools help organizations make sense of large amounts of data, making it easier to provide reports and make data-driven decisions. However, these tools also offer hackers plenty of new vectors to execute a devastating attack.
3. Individuals looking for career advancement
Is it a good idea for entry-level and aspiring cybersecurity leaders to achieve this certification? Absolutely. Becoming ISO/IEC 27032 certified demonstrates unique cybersecurity abilities when it comes to protecting an organization's infrastructure from unauthorized access.
Job seekers with this certification can expect greater success with more interviews and a higher employment rate because of the advanced skill set that ISO/IEC 27032 training provides.
Those that want career advancement opportunities and to achieve a higher salary in cybersecurity should also consider getting certified. Entry-level workers in this industry can expect to make about $70,000 per year, while those with advanced skills can expect to make up to $200,000 per year, if not more.
Final thoughts
Getting ISO/IEC 27032 certified is essential for IT and security leaders, companies, and organizations that handle sensitive data and those that want to advance their careers in cybersecurity. This standard provides a framework for organizations to develop best practices to combat the unique threats that businesses face in an era of remote work, ransomware gangs, and cloud computing.
Becoming certified helps organizations stay on top of cybersecurity threats and trends, protecting their sensitive data and preventing unauthorized access to proprietary networks and systems. In a rapidly changing digital environment, ISO/IEC 27032 certification demonstrates a professional's expertise in the field amidst the advancement of more frequent and sophisticated threats.
Ready to take the next step? Learn more about how to get ISO/IEC 27032 certified.