Ethical hacking and cloud computing have been continuously developing and improving over the years, and they have become essential services in today's technological and business world.
As millions of people started working remotely during the COVID-19 pandemic, organizations are using the cloud more and more to increase their overall profit. Its importance increased significantly as it enabled organizations to adapt and remain resilient in the new business environment. Businesses can easily access their data from anywhere, and employees have more flexibility and freedom overall, which is something that makes operations run more smoothly. But how secure is cloud computing? Can it be hacked? It is important to note that cloud hosts monitor the security system closely. However, any technology connected to the internet can be hacked. That is why it is important to know how to protect yourself and your organization, to the best of your abilities.
How can a hack occur?
There have been instances where attackers have managed to attack service providers and, as a result, the clients as well. They compromised their accounts using phishing emails, and through that, they gained access to sensitive customer data. If the cloud is hacked, hackers can move from one account to the other, and customers will have little control over the cloud environment. As scary as that sounds just thinking about it, do not get anxious over it because, with the right measures, this is something that can be prevented and contained.
What happens if the cloud is hacked?
Manav Mital, who is a cybersecurity expert, told The Washington Post that even though the cloud is physically more secure, its ease of usage has led to a boom in new applications and databases, as well as increasingly complex configurations, which make it more difficult to manage and monitor. If a cloud configuration is difficult to monitor, there will be more opportunities for vulnerabilities. If more applications are stored in the cloud, more people need access to it.
This way, it becomes easier to grant them that access by unlocking some security tools, such as firewalls. Unwanted individuals can go through these openings with ease, which immediately puts sensitive data at risk. Such security-bypassing cloud attacks have led to breaches at high-profile organizations, including Instagram and Docker Hub, to name a few. However, the cloud has proven more secure and at a lower risk of getting hacked, and it also has the advantage of being able to recover all your data in case of any disaster and perform damage control.
Types of hackers
There are three main types of hackers:
The white hat hackers
The black hat hackers
The gray hat hackers
The white hat hackers are known as the "good guys," who ethically use their skills. They break into a system in order to improve it. This process is also known as penetration testing. White hat hackers are individuals who are contracted by clients to hack into systems while complying with laws, the agreement with the client, and ethical standards. They find vulnerabilities in clients' systems and present them to the client, along with suggestions on how the client can improve their cybersecurity.
The black hat hackers try to maliciously break into a network to collect as much information as possible to cause harm to a person or a company. They attack systems for personal reasons, such as money or prestige. They are skilled programmers and computer experts who search for vulnerabilities and weak points for malicious intentions. Black hat hackers may work alone or within a criminal network.
The gray hat hackers operate as freelancers using their own terms to break into a system and expect reimbursement for their efforts. They break into a system and find a vulnerability without asking the owner of the system. While this act is illegal, gray hat hackers will not use any information to hurt the system or its owner. They do this to solve a challenge, have fun, or even suggest improvements to the owner. Gray hat hackers are not bound to contracts or ethics. They may act illegally if they need to pursue certain goals.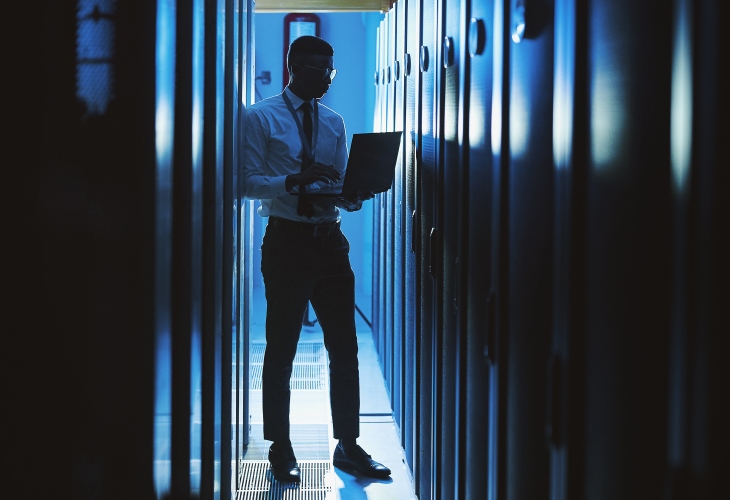 Ethical hacking
Ethical hacking, or in other words, known as penetration testing, is a technique used to detect vulnerabilities, risks, and flaws in a security system, as well as to implement countermeasures against attacks. Ethical hackers are practically authorized to gain unauthorized access to the system or network. They are required to follow specific steps to complete a penetration test, whether that is internal penetration testing, external penetration testing, web applications testing, or Wi-Fi penetration testing.
Ethical hacking is split into three different categories: the white box (known information, provided by the company), black-box (unknown information not provided by the company), and gray box (a mixture of both known and unknown information) before ethical hackers start penetrating any network(s).
It is recommended for organizations to conduct penetration testing at least twice a year to test their security and identify any areas of vulnerability that can be exploited by malicious attackers that seek to cause harm and steal critical information. Ethical hacking can also contribute to raising the awareness of the employees within the company.
Ethical hackers can launch a phishing simulation attack, which is commonly used to trick users to enter their personal information from emails such as credit cards, ID, etc. This will help employees understand how such emails can cause harm from a personal and business-related perspective.
Cloud computing
Cloud computing is related to computing system resources, applications, storage databases, and other systems which handle large amounts of data over multiple locations on the internet. There are four different types of cloud service: Infrastructure-as-a-Service (networking and storage resources), Platform-as-a-Service (provides users with a platform for applications to run), Software-as-a-Service (provides users with a cloud application), and Functionas- a-Service (an execution model to allow developers to build and run applications).
Cloud computing is a pay-as-you-go-service in which organizations only pay for the services they use, thus minimizing the costs and enabling them to run their infrastructure more efficiently. Many businesses utilize cloud services since it enables their employees to work from other geographical locations with a secure encrypted connection. Another major advantage of the cloud from which organizations benefit is the prevention of data loss. On-premises infrastructure has higher possibilities for hardware failures, and this is where the cloud serves as a backup service to provide such capabilities if such a failure occurs. Moreover, disaster recovery can also contribute to the success of a business when there is a downtime of services since it provides efficient data recovery. Cloud also saves time for the IT personnel, which is vital for a business.
Cloud applications update themselves automatically with the latest technology, including up-to-date versions of software.
Both ethical hacking and cloud are important for any industry as they have a huge impact and play a major role in the overall security of an organization. Organizations should hire ethical hackers to find any vulnerabilities in their security and improve their overall security levels. In addition, organizations can further improve their data security by utilizing cloud services to ensure that their data is backed up.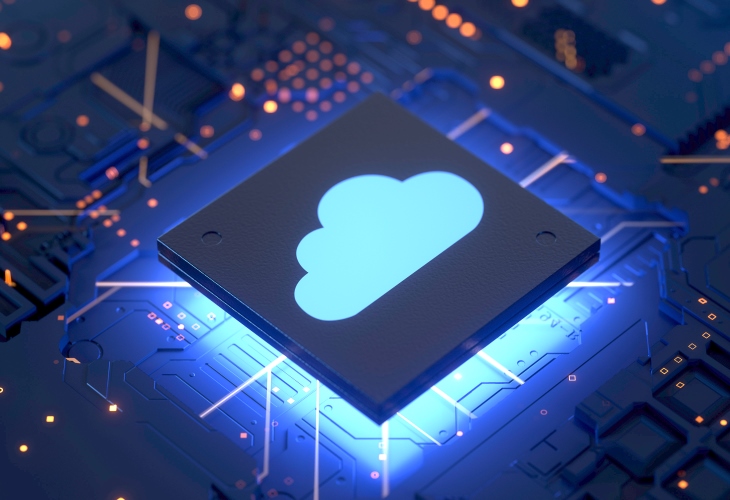 How should you prepare?
Ethical Hacking and Cloud have also positively impacted Information Security services provision. Here at geevo®, we have already utilized various Cloud technologies to our advantage. geevo® has become a leading Managed Security Services Provider (MSSP), catering to various needs of markets participants, such as NOC/ SOC-as-a-Service, IaaS, web application vulnerability assessments, etc.
There are many ways an organization can prepare for such changes. The first thing you must do for your organization is to prepare the right budget and hire professional ethical hackers, as well as cloud services.
Additionally, IT teams must be aware, well educated, and prepared psychologically so that they ensure the businesses reach satisfactory levels of security, following suggested recommendations for Penetration Testing reports, as well as cloud deployment services.
Lastly, it is important to understand that cybercrime is becoming more and more common, especially since two years ago, as more employees now work from home due to the ongoing issues of COVID-19, and therefore, they are exposed to attacks. It is crucial to defend your company's data from external attackers that can lead to severe consequences for both the company and the employees.
Specific improvements can help companies become less vulnerable to attacks and prevent data losses.