Kaizen Training and Management Consultants Limited (KTMC), located in Jamaica, in the Caribbean, has been a proud partner of the Professional Evaluation and Certification Board (PECB) since 2014, in the capacity of a Reseller. As a Principal Consultant and a Certified Trainer with PECB, I have seen and experienced exceptional growth and development as an individual and have seen my company grow to the highest level of professionalism and excellence through the association with PECB.
My first PECB class in 2014 consisted of just two participants, however, through extensive marketing and personal selling and the spread of good words by our satisfied customers, we saw steady growth which peaked in 2018, when I was awarded the PECB English Language Trainer of the Year.
Success has come because of significant factors. Included among these are the credibility and prestige of the PECB brand, the support from the PECB marketing department, excellence in training delivery resulting in repeat business, and passing on of the word about customer satisfaction obtained.
Without doubt, PECB's offerings rank highest among competitors within the markets that we operate in. Not only are training materials at best practice levels but PECB's emphasis on continual improvement ensure that clients are assured of getting cutting-edge materials that meet their training needs and enable them to be competitive and remain satisfied.
When I tell participants at the end of a training session that they can immediately start implementing what they have learned, and they get to see results themselves, word gets around. The PECB trainings that I offer have been the door opener for numerous participants, including young university graduates who needed to demonstrate that they can immediately add value to prospective employers.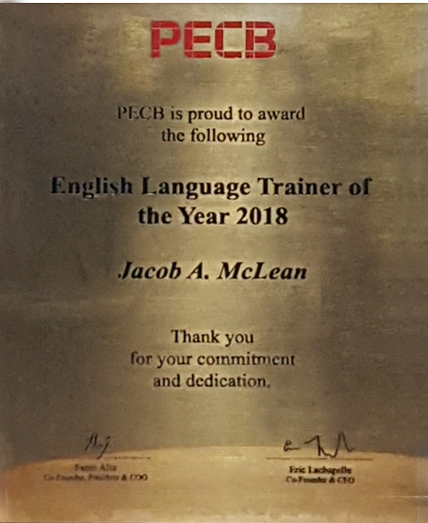 One strategy that I have been able to use successfully was the offering of payment plans to young graduates who could not afford to pay upfront for their training. The in-demand courses that this strategy was particularly effective in, included ISO 45001 and ISO 9001. By offering these plans, I was not only able to attract more participants but I was able to enhance the life chances of individuals who would hopefully remember and create a multiplier effect, thereby, benefitting society as a whole.
The success of participants on the job has also been a key factor in giving my company a good reputation. Armed with cutting-edge competence, knowledge, skills, and appropriate behavior, participants have been able to quickly make their place, justify added value to employers, and become upwardly mobile.
PECB has been consistent in offering strong marketing support involving the crafting of promotional materials and co-branding relevant to my geography and context. This has helped greatly in attracting clients, as it leaves my company standing as a true partner of a highly successful global company, by instantly creating a positive perception in the minds of potential participants, which then, I am able to deliver those expectations in reality through a firstclass session that meets their needs.
With the best training materials in the world, without the ability to effectively impart knowledge, there would be no success. From the outset PECB offered me the opportunity to achieve the kind of success that I had always longed for, which is being able to develop my personal competence and facilitate the onward development of competence in others. In the first case, the opportunity to self-study and gain a wide range of credentials, enabled me to leverage my many years of experience working in diverse fields such as risk, quality, environmental, business continuity, health and safety, and compliance management.
I enjoy the delivery of knowledge. My enthusiasm and passion as a trainer come through and my clients know that I am committed to their success. It is never about remuneration; it is always about making myself proud, representing PECB well, and gaining the satisfaction of a job well done. I believe in excellence, defined by me as being my best in what I do.
I have been able to venture into disciplines in which I had limited knowledge such as; information security, records management, anti-bribery management system, and supply chain security management. Currently, I am certified to train in the following standards:
ISO 9001 Lead Auditor and Lead Implementer
ISO 14001 Lead Auditor and Lead Implementer
ISO 22301 Lead Auditor and Lead Implementer
ISO 31000 Lead Risk Manager
ISO 37301 Lead Implementer
ISO 45001 Lead Auditor and Lead Implementer
Although I have gained credentials in a number of other standards, I have not sought certification to date in a number of them, and in one instance, I have surrendered a credential. Acting with integrity in keeping with the PECB Code of Ethics is important to me as it resonates with my core values.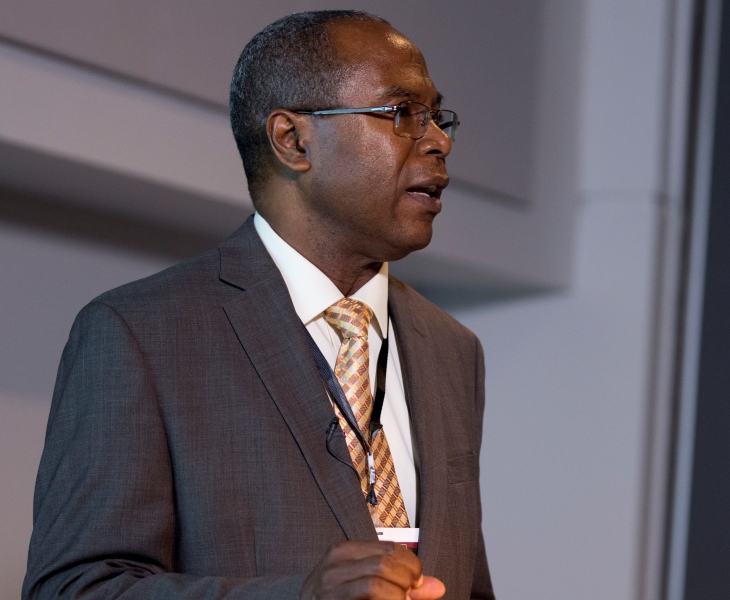 Like most businesses, KTMC has been severely negatively impacted by the pandemic. Notwithstanding, we have managed to continue to achieve success though at a lower level compared to our highest achievement in the past. Currently, KTMC is a Silver Partner, not where we would like to be, but nevertheless, still rearing to go and prepared to deliver value to our customers.
Anyone in the know would realize that a key driver that has enabled PECB to be at the leading edge is innovation. This is not limited to technology but also includes the creation of new course offerings. The latest certification that I have obtained is ISO 37301 Lead Implementer. Having become certified based on my years of experience in the discipline of compliance management in major corporations, my company was able to offer training services at the Introduction and Lead Implementer levels to an international client.
I will shortly be doing the ISO 27002 Lead Manager training course, another innovation by PECB, and this too will enable my company to be able to offer training and/or consultancy services in this very much in vogue discipline.
The drive by PECB to offer objective-type exams in various management system standards, a continuous improvement initiative, will ultimately enhance the marketability of training courses, as it will add a new selling point. The upgrades to the PECB platform and technologies in use also provide me with an incentive to keep abreast with the technology in use, and therefore, to remain relevant.
The overall support provided by PECB includes webinars which are offered once a month. These have proven invaluable in my further competence development and enlightening me on current trends in various disciplines. Equally value-adding are the conferences that PECB organizes throughout the year.
Success invariably comes with challenges. Among the many possibilities are competitors and the temptation to lower standards in order to gain even more success. Numerous PECB competitors have sought to do business with KTMC, however, having achieved success with PECB, it would be disingenuous to seek to partner with others whose track records cannot be vouched for. The incentive offered is usually of a financial nature, however, this should never be the deciding factor in making choices. PECB has proven to be a reliable and dependable partner that is interested in its Resellers. This, among other factors mentioned, has engendered loyalty and commitment.
PECB's devotion to the highest industry standards has had the most positive effect on me personally. The organization does not cut corners and does not compromise on quality. This means that the Reseller that wants to be in step must do likewise. In this regard, the PECB Code of Ethics, referred to above, is a motivation to stay on the "straight and narrow" road to remain in alignment with the organization.
The future of training is being determined and shaped by current events, including the pandemic, which is not over yet. Other factors likely to severely impact negatively include the strong possibility of global food shortage, inflation, and a possible worldwide recession. The ultimate test of resilience is not just survival but the ability to come back stronger with the motivation to overcome adversities. Whilst no one knows the future for sure, there are enough markers that indicate that there is a reason for caution and to have in place effective business continuity measures.
Having a partner such as PECB is a key factor to success and so is the determination and will to succeed, the thirst for knowledge, and the development of competencies that are relevant to the era that the world finds itself in. Business impact analysis, risk assessment, and the development of mitigation are critical components in the professional's toolkit. Likewise, is the willingness to recognize and grasp opportunities as they arise. Balancing the focus on these is a true indicator of future success, despite the gathering clouds on the horizon.
Prepared by, Jacob McLean, Managing Director, Kaizen Training and Management Consultants Limited (KTMC).