Change is always difficult for each one of us as humans, but changing within a group and culture becomes even more challenging. Digital transformation is the necessary change to leverage not just technology but simultaneously improve your customers' experience and your staff's ability to service them. These investments should be planned and understood across your organization.
To further understand digital transformation, let's consider the metaphor of a 3-legged stool. The 3 legs consist of (a) technology, (b) operations, and (c) organization. To be successful with digital transformation, you need all three areas together, at the same time. For example, when moving your Enterprise Resource Planning (ERP) from on-premise to the cloud without understanding and making necessary operational and organizational changes, your ERP failure rate increases significantly.
Most senior executives understand the importance of digital transformation (Dx), but when faced with trying to manage these efforts, the options for tools are limited and siloed, and built for a previous era. At our company, we believe that Dx is a continuous process that places learning at the heart of all things. We believe there are four discrete and continuous steps:
Assess
Strategize
Transform
Measure
1. Assess
To start, each organization should get an independent assessment of where they are and benchmark across the broader industry. This assessment should highlight the operational, organizational, and technical strengths and weaknesses of an organization. For example, many organizations are looking at ERP replacements and before any work can be done, the organization will need to assess what works and does not work with their current ERP solution. For things that do not work, there are a variety of aspects to assess such as the cause of the con. It could be that the current ERP does have that feature and the organization is not using the ERP in the way it was designed.
For most organizations, the assessment is typically done by working through a consulting group to come do the assessment. This effort is very manual and often costs hundreds of thousands of dollars to get a report.
Assessment tools
There are vendors such as Oracle, BAE Systems, and Deloitte that have digital transformation assessments that may work although they do not appear to have been widely used. It is not clear if these tools are comprehensive enough to provide a complete assessment versus needing to use the assessment jointly with consulting hours.
There are also lesser-known vendors who are trying to replace the large number of consulting hours with an online assessment that an organization may utilize to assess itself. These companies include newcomers such as Axway, Scopism, Protiviti, and Higher Digital should be considered if the company needs an assessment done more quickly and cost-effectively.
2. Strategize
Once you have completed your assessment, the next step is to plan your digital transformation strategy. This entails looking at the assessment and focusing on the strengths, so you can keep doing them. You will also look at the opportunities for improvement and plan for ways to make incremental improvements in the organization. In the example of the ERP deployment, the plan will include the path towards getting a new ERP. There might be steps along the way such as writing up an RFP, completing the selection process, selecting a vendor, and planning for how to engage with that vendor.
By the end of this step, you will want a plan and have details on how you will track that plan. From my experience in digital transformation, the focus on the plan should be incremental improvements. Rather than having a fiveyear strategic plan, the suggestion is to focus more on incremental improvements that you can execute on, measure, and then iterate over and over. The iterations are especially important as your priorities might shift from month to month and something might end up as a lower or a higher priority. There are some examples of tools that can help with planning:
Task tracking and project management tools: In order to do this, an organization must invest in a tool that will provide management of work tasks and allow you to manage the project by understanding resource utilization. For example: Azure DevOps, Jira, Trello
IT Service Management (ITSM) tools: These tools help an organization track their entire IT organization's footprint and allow them to provide an enhanced customer experience to their internal customers (typically their employees). Some examples include the following: ServiceNow, Axios Systems Assyst, BMC Helix, IBM Control Desk, Cherwell Service Management, Ivanti Service Manager
Customer Relationship Management (CRM) tools: Just as ITSM tools enhance the experience for the internal employee experience, a CRM tool is a must-have to enhance the experience for your external customers. A CRM tool is a technology solution that helps manage relationships with an organization's customers and potential customers. The following can be considered: Salesforce, Microsoft Dynamix, Pipedrive, SugarCRM, Oracle CX, IBM, SAP
Collaboration suites and communication tools: As organizations begin on their digital transformation, one can expect that there will be more collaboration and communication across the organization. There are many collaboration suites to help support this additional collaboration and communication, including the following: O365 (and Teams), Google G-Suite, Slack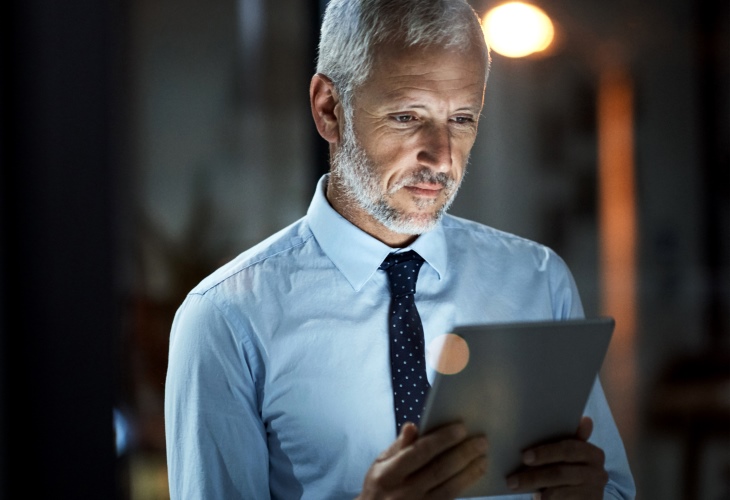 3. Transform
After you have a plan solidified, it is now time to transform your organization or take action on the highest priority items in your task list. There is no shortage of tools that can help transform your organization. In the ERP example, this phase is when we start executing on the plan and working towards implementing a new ERP.
Cloud providers: All digital transformation efforts focus on running software applications in the cloud as part of changing the technology. Amazon Web Services (AWS), Microsoft Azure, Google Cloud, Oracle Cloud
DevOps tools: DevOps is often called "infrastructure as code" which involves using code to automate as many operational tasks as possible. In addition to the technology, this also requires a change in culture which will come later. This can include building an entire DevOps workflow that can build, promote to test, run automated tests, run security tools (DevSecOps), and promote the code to production without needing any human intervention. Kubernetes, Amazon Elastic Container Service (ECS), Chef, Puppet, Terraform
Integration platforms: This is not necessarily on everybody's technology list, but I find this to be extremely important. As an organization begins to digitize itself, you will find yourself investing in bestof- breed solutions. When this is done, it means you will be left building many integrations between these solutions. Without the proper integration platform, you are left with building many fragile integrations between different solutions. Investing in the proper Enterprise Service Bus (ESB) can greatly aid you in building these integrations. Mulesoft, Dell Boomi, Informatica, Jitterbit
4. Measure
The final stage of the digital transformation journey is to measure and iterate. The idea is that an organization will measure the success of their digital transformation journey via metrics and KPIs. By focusing on an iterative process, measurements can be done at regular intervals of the journey to be sure that the organization is seeing tangible, measurable results. This also allows an organization to make sure that improvements are happening and if you happen to find out they are not, it will give you a chance to re-adjust priorities if necessary or to try something new if the results are not what you expect them to be. In the ERP implementation example, the idea is to measure progress after small iterations. This is a change from focusing on a three-year project with very few checkpoints. You will want to measure progress constantly within the project and adjust to the plan as the organization learns more.
Measurement tools:
In addition to executing on an organization's digital transformation plans, it is necessary to be able to measure specific KPIs so that the organization can understand where they are making progress. This can vary from using business intelligence tools to produce a dashboard using data captured in a data store, or finding a solution that is built specifically for KPI development. Nuventive, Microsoft Power BI, Tableau
There are clearly many different tools available to help with an organization's digital transformation journey. However, there is no one-size-fits-all, and too often the focus is on tools to use when it should be on the other legs of the stool, so tools can be mapped properly to the organization's environment. By shortcutting to tools, an organization runs the risk of getting it wrong, so we believe in following the process of assessing, developing/refining strategy, transforming (execution), and then measuring.
As an independent and agnostic consultant, I do not favor any particular tool over another, rather, our focus is often around helping organizations make use of the tools in which the organization has invested. I will utilize those tools and help bring them together into a single process of assessing, strategizing, transforming, and measuring. Overall, I believe there will be some maturing in the market around these fragmented tools so keep on looking for new tools that bridge the four phases of digital transformation along with the maturing of the classes of tools mentioned in this article.