A Global Context
We live in a digital revolution, and digital transformation is integrated and implemented in any society around the world, with more than half of the world's population connected to the internet at the moment of writing the article at hand.
The critical question for an organization is no longer to determine whether it should be transformed digitally or not, but rather how this transformation is processed — keeping in mind that such transformation requires an entire modification of not only data processing, but also internal and external flows of communication. New technologies are constantly and innovatively evolving, and all technological devices are increasingly connected to face-to-face platforms of communication via the internet, such as smartphones, smart TVs, smart watches, speakers, and smart lights connected to Wi-Fi, causing vulnerability and threats as well as a huge collected data base of personal and private information.
Today's digital world is facing several challenges: the increasing risks and threats in the cyberspace (virtual world), shift of attackers' profiles, and targets' attractiveness along with the abuse of internet by hackers, which undermine trust in digital transformation. In addition to the pro-work of hackers and cyber attackers who are dealing with organizations whose level of cyber protection is low and insufficient, the development of massive cyber-attacks (such as ransomware), data breach, and internet hacks, the loss of sensible and critical data, and many other cyber threats imply the huge challenges and threats to be expected, predicted, and dealt with in the digital transformation process.
Thus, in a constant flux and complex eco-system where virtual and physical (intangible and tangible) and professional and personal barriers are not identified nor considered, cybersecurity is on the forefront to preserve and secure an organization's assets as well as a nation's sovereignty (control and monitoring) during the digital transformation.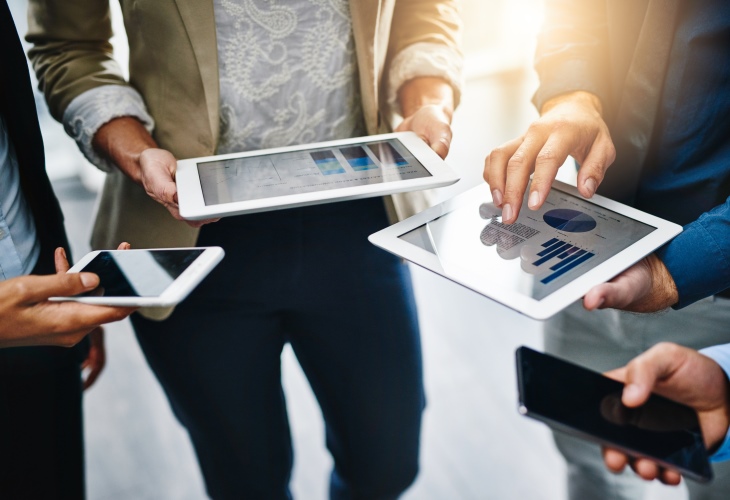 Digital Transformation: Dimensions and Challenges
Sovereignty dimension¹
¹It is worth mentioning that the term "digital sovereignty" should not be perceived in terms of a political and governmental dominance and control over population, or any kind of manipulation and influence on people's opinions.
Digital transformation is a critical issue for a country's control (sovereignty) and represents one of the aspects capable of regaining institutional (governmental) trust. In fact, digital technology has to become a political subject, rather than just a topic limited to IT officials and experts.
Several dimensions surround the critical issue of digital sovereignty as well as the storage and possession of data we use daily, and every now and then.
Challenges
The authority of a state or a government is restricted inside its borders and is consequently chained and constrained by multi-transnational organizations and companies. It is critically essential and necessary to defend oneself against threats (such as GAFAM), and to protect oneself from any potential violation from external aggressive strategies of growth.
Recommendations
Creating and defining a national strategy to face digital transformation
Working on and strengthening the right for competition as well as defending strategic data against any kind of external and foreign laws or authorities
Controlling internet resources and restricting the dominance and influence of external and foreign authorities and increasing data protection control of individuals
Promoting values and democratic standards and principles which we have helped to create and establish
Setting the course by the state with a clear aim: Less than x% of digital tools from international authorities (parties) so as to limit dependence
Establishing operational systems in accordance to the following course: Creating incentive mechanisms in favor of developing and adapting solutions for digital control (sovereignty) as well as providing practical recommendations to IT decision-makers
Creating a team to provide control (sovereignty) solutions to essential needs and uses of digital technology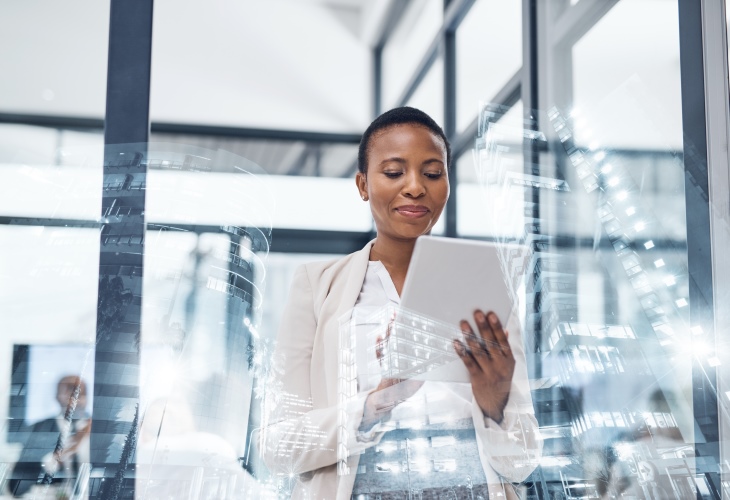 Economic and social dimensions ( Eco-social dimension)
The social issue is not only the replacement and substitute of human beings with machines; but also the drawbacks and negative impacts of a general or common use of specific information and communication technologies in a complex and vulnerable context. Furthermore, social engineering is recognized nowadays as one of the most serious and tremendous threats to an organization's cybersecurity, it differs from traditional hacking in the sense that the potential cyber-attacks are not necessarily technical.
As it is the case in any transformation and change, digital transformation can cause mistrust and resistance attitudes to some users as well as fear-of-changing-rooted psychological barriers, which sometimes slow down the implementation of innovative and effective digital solutions.
It is critically important to understand the changes that such transformation of technology may impose on social and economic organizations, and even on humans, with the evolution of daily-life technologies.
Challenges
Regardless of an organization's size, individuals (including managers) are the root source of vulnerabilities in the face of cyber-attacks. Human beings will always be and remain the weakest chain (link) and at the same time the most important source and factor in a successful digital transformation. Humanity is the core of this process, and digital revolution can only take place in real life through a deep rooted change in ways of thinking.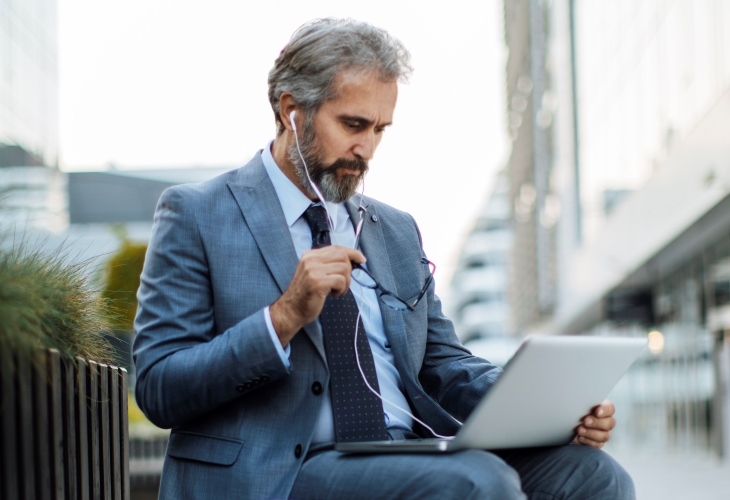 Recommendations
Training human resources (employees and managers) and allowing them to take part in main concerns of cybersecurity Developing and updating intensive training programs and promoting people's awareness so as to make them able to face the growing cybersecurity challenges and threats in this digital transformation Raising public awareness through interactive communication and campaigns to clear away misunderstandings or ambiguities and establish digital trust Protecting personal and private as well as strategic and economic data Supporting change: A successful digital transformation project requires a coherent cross-disciplinary dimension with increased communication and collaboration between involved parties, a strong commitment of employees to conduct a collective reflection on work methods and functions, and support of users in the transition as well as implementation of new collaborative ways and methods. Redesigning the clients' (users') journey, and most importantly, switching from offering a unique product to offering a complete overview of the associated and expected services
Legal and Regulatory Dimensions
Legal and regulatory aspects play essential roles in digital transformation since they can easily and quickly influence as well as disrupt a market by removing barriers to entry, reviewing the costs of licenses, or even selecting flexible channels (modes) of production, distribution, or delivery.
Cases in which states (nations) extend their authority and power beyond their national borders should also be taken into consideration. This phenomenon is known as extraterritoriality, in which data policy is based on a legible/legal aggressive extraterritoriality.
Challenges
Digital transformation is not limited to a specific scope or industry, it rather involves all areas and industries. Hence, the involved parties in the digital transformation must deal with various aspects, including taking into account new risks and legal as well as regulatory, legislative, and contract-based environments related to each area or sector.
Recommendations
Informing internal (domestic) and external (foreign) stakeholders about their rights and obligations
Adapting the legislative and institutional framework by identifying the practical and applicable laws as well as requiring to comply to them
Providing tools and means of traceability through network monitoring and preservation of connection logs
Using electronic archiving systems so as to permanently preserve data documents which must be in accordance with assessed regulatory and norms
Ensuring traceability and management of the processes' phases and cycles
Employing appropriate management of various documents' preservation period with tools that facilitate the management of documents' final release date, limiting legal risks
Securing confidential and personal information in a safe virtual space, and smoothly controlling and monitoring the availability and access of data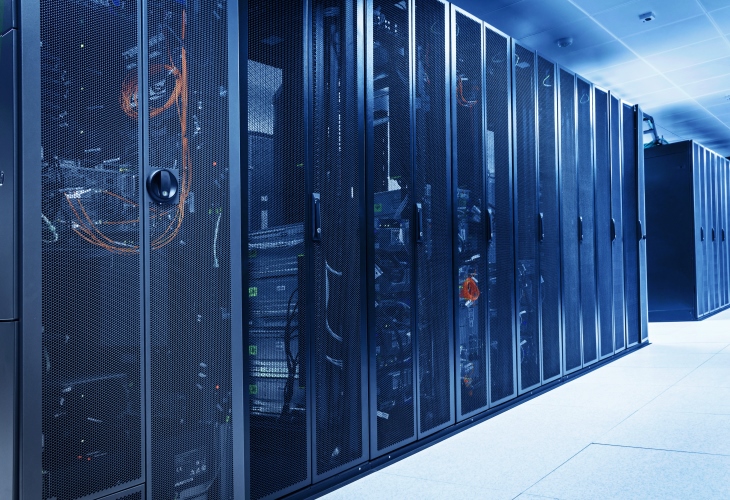 Technical Dimension
Information and data analysis are the initial drivers for an organization's strategic planning in digital transformation. Under the influence of the digital transformation process, data has become the raw material of cyberspace, which is indeed composed of a material/tangible layer that corresponds to the whole set of routers, servers, and computers, allowing the interconnection of machines — a logical layer or software that covers the elements of communication between the machines themselves (i.e., the protocols).
In order to make the best use of such protocols, it is crucial and compulsory to consider their security as a major innovative issue. Furthermore, it is important to take into consideration networks and infrastructures which are essential elements in the transmission of applications and data within an organization's internal (domestic) and external (foreign) departments and services.
Challenges
Cybersecurity must demonstrate enhanced protection of an organization's data, and in effect, its availability, integrity, confidentiality, and traceability at all levels (end-users, local as well as extended networks). To illustrate, network security is compulsory and essential to ensure the protection of infrastructures (and consequently of cyberspace). Most importantly, natural crisis as well as pandemics such as COVID-19 have forced us to use (telecommunicating) virtual spaces for remote work and learning purposes on a very large scale in a very short time.
Recommendations
Choosing reliable tools to make remote work possible in terms of equipment and access
Securing remote access via VPN so as to be able to perform collective remote operations in terms of work flow management
Maintaining the cybersecurity of data flow and storage in relation to the context of remote operations by protecting access and setting up strong authentication mechanisms
Saving data
Using IDS, IPS, UTM, SIEM, and antivirus tools
Having a support unit capable of dealing with problems and incidents that may face employees and collaborators
Taking into consideration cyber resilience²
²To maintain the ability to deliver the initial outcome continuously, despite any unexpected or surprising cyber-attacks and incidents or vulnerabilities
Based on the above-mentioned aspects and this global context, digital transformation is fundamental and urgent for our competitiveness. Hence, cybersecurity should be considered as it is: not as a constraint, but rather as a support for a successful digital transformation. Such successful projects are those which carry out a strong vision (both understood and shared) with a real commitment to its vision values and milestones.
The variety of professions and majors, and other various aspects, should be taken into consideration, as they make the projects even more complex. Regardless of how these digital transformation projects are necessary or well-designed, they can fail to achieve the desired objectives without effective support from all involved parties in the physical and virtual eco-system, without limits or constraints. There should be a long-termed and broad vision that takes into account all the potential challenges and threats. It is through this (self) reflection that the following question is asked: Isn't digital transformation an eventual step to achieve a major societal change?