Frankly, there has been no better time in human history to develop business and innovate sustainably. This is where the two aspects of sustainability converge in the face of the Fourth Industrial Revolution: we treat it as a concern, but also as a means of innovation.
But the popularization of the engineering marvel of the combustion engine and other carbon-emitting technologies, atop being revolutionary and pivotal to the progress of humankind have had their negative impacts. And we came to understand these impacts only decades later.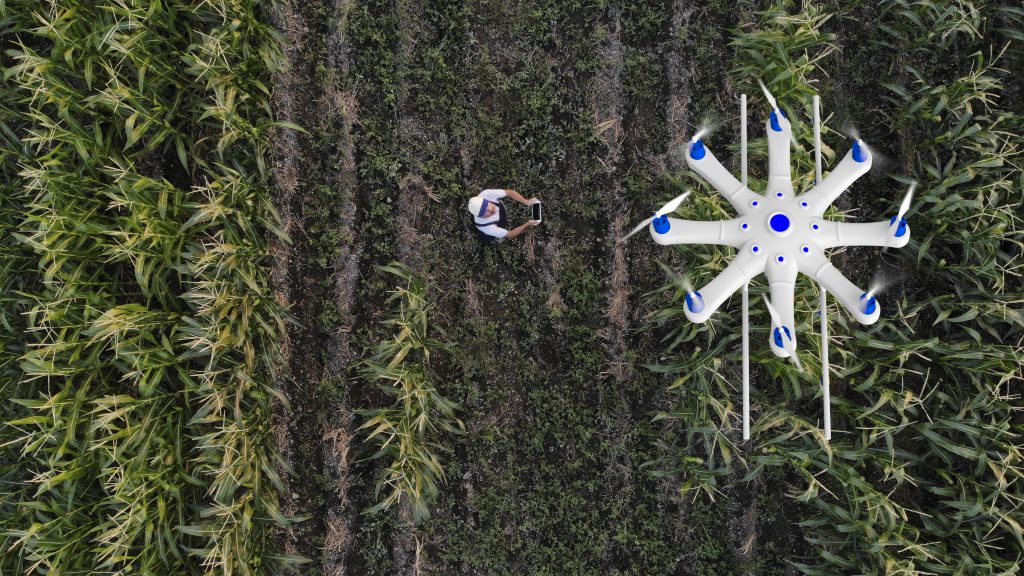 Last year, on World Standards Day, ISO and the IEC put the spotlight on the Fourth Industrial Revolution, its fundamentally disruptive technologies and the role of international standards in these developments. Indeed, standards can have (and have proven to have) a decisive role in helping, and at times contribute to directing, the course of major global developments. But while developments on Artificial Intelligence, Deep Learning, Internet of Things (IoT) electric cars, Blockchain, nanotechnology, robotics and biomedical technology make the headlines every day, long-term sustainability also occupies a significant space in this discourse – as part of the technological innovations of the Fourth Industrial Revolution, and to a certain extent as a concern regarding precisely these technologies themselves.
History has shown that revolutions of a global scale in technology and industry have had their inevitable impact on environmental sustainability, and humanity was able to understand and feel those impacts only decades later. The Industrial Revolution was truly a remarkable historic event which brought to existence a real, substantial global middle class, among other things.
But the popularization of the engineering marvel of the combustion engine and other carbon-emitting technologies, atop being revolutionary and pivotal to the progress of humankind have had their negative impacts. And we came to understand these impacts only decades later.
By the same token, the unknown environmental impacts of the Fourth Industrial Revolution concern experts and practitioners, including those in the standards' industry. That is why the ISO and IEC have concentrated their focus on this issue on the 2018 World Standards Day.
The Role of Standards
The world of standards is not indifferent to the development of revolutionary technologies – in fact the opposite is true. Hundreds of technical committees work every day to come up with internationally agreed standards on the standardization of the management of many aspects of sustainability in a world which is fundamentally changing every day.
Most notably, the introduction of the ISO 14000 family has had a real impact, not only in setting internationally recognized criteria on environmental management, but also on three other important matters: (1) bringing environmental management and sustainability to attention on an international scale, (2) raising the bar for sustainable management, and (3) concretizing sustainable management on a micro organizational scale.
That is to say that with the introduction of ISO 14000 standards, sustainable management was not anymore an ethereal idea of how to be more efficient and environmentally conscious, but it was a tangible, implementable set of requirements which made sense to be implemented at the level of one single organization, big or small, of every industry. In other words, while being universal in its applicability, the ISO 14000 family, and ISO 14001 most notably, is a set of conditions which make sense to the micro logic of one organization.
While this is a characteristic of most ISO standards which are not industry-specific, the development of ISO 14001 has been pivotal because, especially in times of radical changes and technological developments, it was the first time that such importance was put on effective environmental management on a global scale, with a universal language, but applicable and adequate to the micro-level rationale which truly interests each organization.
Innovating Sustainably
Sustainability in and of itself has a dual meaning when it comes to its place in the Fourth Industrial Revolution. Going back to the point that throughout history, we have learned that we must keep long-term sustainability in mind at times when technological and industrial developments of a global scale take place, we must ensure that innovation and business development are conducted in a sustainable manner.
In the technical and day-to-day business operations, this is when international standards on sustainability, like ISO 14001 come to play a role. An organization can implement an ISO 14001-based environmental management system and not only make sure to minimize the carbon footprint and operate eco-consciously, but also be more efficient, reduce losses and have a blueprint for identifying areas for continuous improvement.
Merging Realities
Another important and interesting meeting point of the impact of the Fourth Industrial Revolution and importance of sustainability is the increasingly shared space between virtual reality and corporeality. The first thing that comes to mind when we think of this dimension is virtual simulation. And indeed, the amount of carbon footprint that is minimized thanks to the ability to conduct tests of various types virtually are very significant. This is possible on account of the developments in virtual reality, which is also an important aspect of the Fourth Industrial Revolution.
But the most striking meeting point of the virtual and physical realities is not from an engineering and heavy industry standpoint. Rather, the aspect that most businesses and individuals feel every day is data. The ability to produce information directly from the consumer, even though it has its privacy concerns (which ISO standards address as well, for instance through ISO/IEC 27701) has an enormous, positive but little discussed impact on sustainability.
Businesses do not have to conduct field research, which depending on its scope can require massive physical resources, which ultimately have a considerable carbon footprint.
Everyday technologies, such as The Cloud, which was science fiction not that long ago, enable common platforms to connect business, services and products globally and instantly. This unprecedented interconnection of the physical reality and virtual reality has contributed to a great minimization of pollution.
The connection of the user experience and product has opened new, previously unimaginable ways to receive insights on the direction of the business. And this leads us to the next important point.
SUSTAINABILITY THROUGH THE FOURTH INDUSTRIAL REVOLUTION
Machine learning is enabling smart grids to be more predictable and have less environmental impacts, contributing to renewable energy.
Data-driven farming, crop yield prediction and precision agriculture is contributing to more sustainable usage of the land, improving productivity and minimizing waste.
Greenhouse gas emissions are being reduced by the increased usage of electric cars, smart traffic lights, on-demand shared transport, autonomous vehicles and smart parking.
The ocean is being studied with AI technology. This is identifying better areas for sustainable fishing and it is helping schedule effective patrols. On a larger scale it will help monitoring coral bleaching, species reduction and give us a bigger and more precise picture of the ocean life.
Machine learning improves air filtering and purification by forecasting and real time monitoring air pollution. Systems have been developed where data is processed and pollution levels are detected through smartphone pictures sent by users, which in turn will notify communities and neighbourhoods to adapt their behaviour to the forecasting.
Ambitious global projects, such as the "Ocean Cleanup" project are making possible the largest ocean cleanup in history through innovative technologies. Phase one of the project was successful – the enormous nets are cleaning massive areas of the Pacific, and the goal is to clean 90% of the oceans and recycle the plastic collected.
The Socio-Commercial Value of Sustainability
It is through these means of information and fast communication that the movement on eco-sustainability has become global. It has become a priority for younger generations, who are proving to be more common cause-oriented. So the social value of being a green organization does not really need an explanation. On top of the internal aspect, which is effectiveness and waste and loss minimization, there is an external aspect as well, which is that of public scrutiny. In this sense, environmental management systems based on international standards serve as a reflection of professionalism and seriousness of the organization… but of the brand as well.
Here comes the commercial aspect of being sustainable. The brand that proves to be socially responsible from an eco-sustainable point of view is more likely to attract clients who care about such aspect. And the number of these clients is growing rapidly, not only because of the gravity of the issue of global sustainability, but also because they can get informed and communicate instantly, because we are living in the Fourth Industrial Revolution.
It is no secret that there is, in fact, a market for sustainability.
Even though it seems an unlikely triangle, the Fourth Industrial Revolution, sustainability and international standards are connected more than ever in this ever-changing global technological landscape and environmental degradation.
Implementing and maintaining an environmental management system, especially those based on the now-famous ISO 14001 is a truly encapsulating response to a deteriorating climate, because it is the embodiment of making a global impact while acting on tangible, micro level.
An environmental management system is a reflection of the organization's professionalism, systematic social responsibility, and it is indeed a form of showing that the organization is truly competitive in the 21st century market, which is a very different one from 10, 15 years ago.