Cloud or not cloud? That is the question! The market of cloud computing is growing every day. This article answers two basic questions in a pragmatic way: 1. Why cloud computing: The business advantages 2. How cloud computing: How to benchmark cloud solutions
Why Cloud Computing: The Business Advantages
To meet every business expectation, the technological choices of CIOs must contribute to the growth of the company, the user experience, and the reduction of production costs.
The message is clear: the movement towards cloud services and solutions is inevitable. It is every CIOs plan to migrate their applications and infrastructure to the cloud over the next four years. The five main areas in which cloud solutions are primarily deployed are:
Messaging solutions
Security management
The web and instant messaging
Virtual offices
Incident or log management
But cloud computing actually affects all sectors: collaboration solutions, customer relationship management (CRM), financial and human resources management, access, analysis and delivery of data, office productivity, and supply chain management application.
So the real question is no longer "Why the cloud?" but "How to manage a cloud project that creates value to the business?"
The cloud could provide solutions. Most companies own their hardware and software that they manage on their production sites (on-premise) in data centers or specialized IT facilities.
In this context, the expected value of cloud projects is very high. Gartner indicates that decision-makers expect from the cloud greater flexibility in the business, the capacity of IT to adapt to demand (whether upward or downward, what we call "Elasticity"), reduction in production costs, as well as a contribution to business continuity and the IT backup plan. Will the cloud be able to meet all these expectations?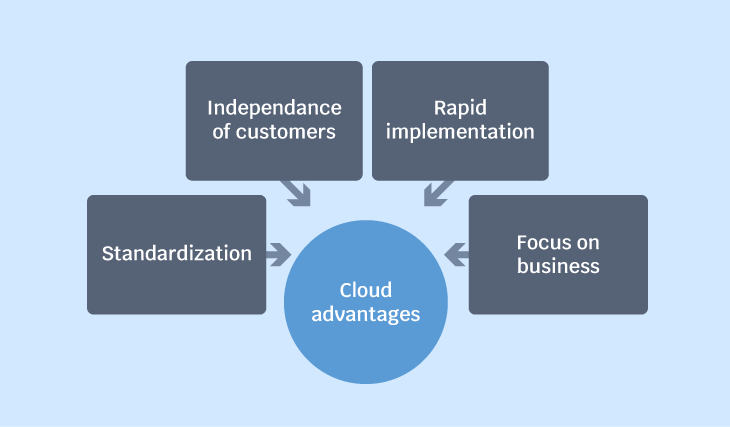 Four Main Advantages for the Company
The main benefits of the cloud for organizations are as follows:
Standardization: Cloud offers automated, self-service, and large-scale services, which contributes to the reduction of production costs.
Independence of customers from suppliers: Customers are no longer locked into a contract in which they depend on their supplier, this time they only pay for what they consume. It is an extension of the traditional model of IT outsourcing. The cloud thus offers greater flexibility in outsourcing contracts. However, the lack of standardization prevents the comparison of different offers (each supplier puts forward its own system of metrics and indicators), and makes benchmarking all the more difficult,
Rapid implementation of services: Since the solutions are already ready to use, as soon as the customer subscribes to an "off-the-shelf" service, without customization, they have almost immediate access to the solution.
Focus on business: This is a controversial point, with its supporters and detractors. Would migrating IT services to cloud providers allow the company to focus on its core business?
Three Sources of Value Creation
To present all the advantages of a cloud approach, we will rely on the best practices of BPM (Business Process Management), which distinguishes the following three dimensions:
The business dimension: The business is part of a pure value creation process for all stakeholders, especially customers. Each project must support the goals and objectives of the company: growth, improvement of performance (efficiency and effectiveness), search for innovation, customer satisfaction, etc. This approach also promotes rapid business adaptation and agility to meet and even create customer demands.
The transformation dimension: It contributes to the principle of value creation through activities called processes. A process is a structured set of activities, with input-output transformation objectives, which is measured by monitoring and performance indicators. To define, manage, and perform these activities, roles are assigned. Transformation is a company's know-how, its "magic elixir." The more effective it is, the greater the value. This approach refers to leading authors of management and quality such as Deming, Juran, Shingo Crosby, and Peters, or to methods such as Lean and Six Sigma.
The operational dimension, or management: This is the mobilization of people and resources. It is everyday work.
How Cloud Computing: A Benchmarking Approach
Once upon a time, two people talked to each other but did not understand each other: the business and the IT. The first one talks about market share, increase of revenue, number of new customers, reputation, and so on. The second talks about network bandwidth, processor speed, the quantity of memory available in gigabytes, software version number, or communication protocol. Two strangers who must move in the same direction without any common vocabulary.
In this context, it is important to define a series of indicators and performance criteria that are common to business and IT service providers. Once these parameters are defined, they can be applied to all projects. It will therefore be necessary to standardize these selection criteria, in order to avoid approaches that are isolated and disconnected from each other. Remember that each project must be part of the company's strategy. Therefore, each project should be judged in light of the business's strategy, with a broad vision covering the entire organization.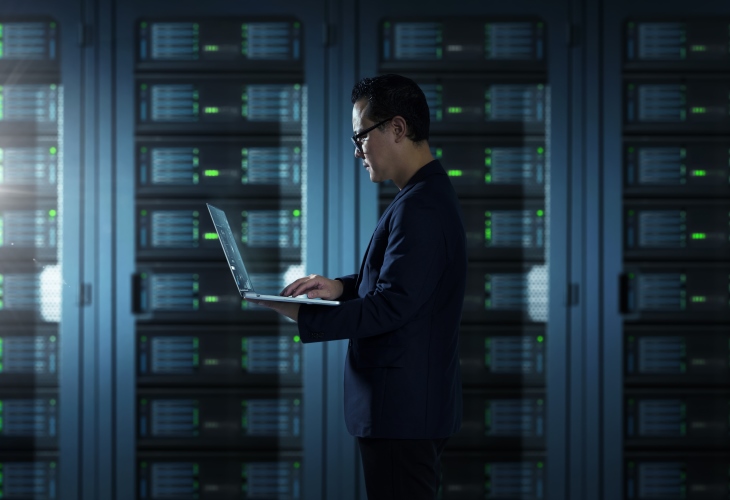 How to compare cloud and on-premise solution? Gartner has written an interesting report, "Economics of the Cloud: Business Value Assessments," and suggests a set of indicators. It is by no means exhaustive, but provides an excellent analytical grid that is easy to adapt depending on the context. To assess the value of a cloud computing solution, we highlight six criteria:
Economic value
Agility
Creativity and innovation
Simplicity
Trust and risk
Social impact
These criteria can then be ranked by order of significance and quantified according to their weight in decision-making:
Economic aspects account for 25%
Agility for 25%
Creativity and innovation for 15%
Simplicity for 10%
Trust and risks for 20%
The social impact for 5%
If we apply this evaluation model to a cloud computing solution compared to a traditional solution, the winner is… the cloud! However, everything obviously depends on the context and your needs.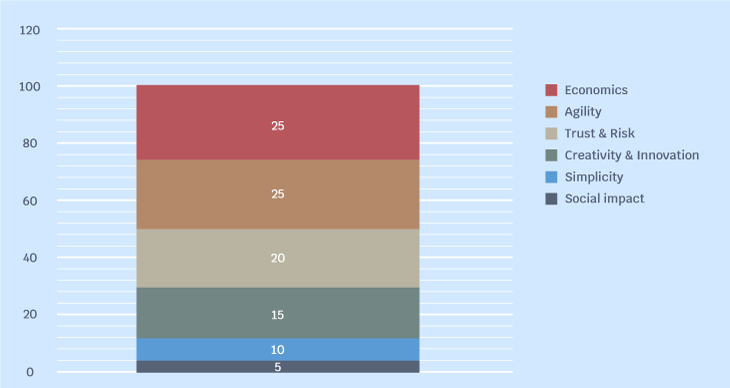 Economics
Economically, cloud computing is the best choice. Indeed, it offers a payment-on-demand model, both for hardware and software aspects and for services. Most ERP vendors offer such a model. The rental of applications and services according to needs and the number of users is part of this process.
The other economic advantage of the cloud is that it optimizes the return on investment (ROI), since the initial investments in terms of hardware, software, infrastructure, premises, etc., are minimized. This finding is all the more true if the organization calls on an external service provider, who takes care of a large part of the investments, making it profitable by sharing the resources among numerous clients.
Agility
When it comes to agility, cloud computing creates more value for two reasons:
The elasticity of solutions, which makes it possible in particular to adapt quickly to the increase in business demand
Resource sharing, which provides access to more powerful solutions, without having to bear the full cost or complex technical management
Therefore, cloud computing solutions require less effort and are faster to deploy than on-premise solutions, which involve full production, including both hardware, software, databases, infrastructure…not to mention the increase in the skills of the players (training plans) and the resistance to change based on innovative and new business and operational models. The compromise could be to host a solution in-house in the form of private cloud computing. The company would thus benefit from complete control over its applications and data, while benefiting from the agility advantages and the development and scale-up possibilities of the cloud. This concept is defined by the term scalability.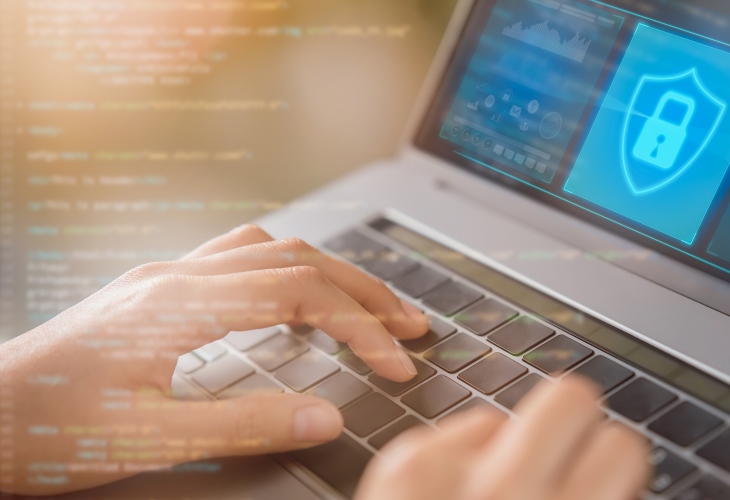 Creativity and innovation
In terms of creativity and innovation, the cloud outweighs a solution hosted on premise because it allows companies to focus more on their business objectives. In addition, the cloud democratizes complex solutions.
On the other hand, an on-premise solution offers more extensive customization possibilities, and at a lower cost compared to a cloud computing solution. Currently, cloud solutions are "limited" to standard services. We will see later that it is, of course, possible to customize a solution, but if this basic cloud service remains very affordable and very attractive in terms of ROI, any additional customization module can considerably increase the bill, to such an extent that an on-premise solution remains more cost-effective.
Simplicity
Cloud computing providers emphasize rapid access to their services, without the hassle of hardware and software, infrastructure, let alone release and maintenance. Users and customers can thus concentrate on their businesses and free themselves from the technical constraints of IT. In addition, cloud computing enables small and medium-sized businesses to access advanced services, previously reserved for large accounts.
Risk management
According to a study conducted by Gartner, while a cloud computing solution has many advantages over an on-site solution in terms of economy, agility, creativity, innovation, and simplicity, this is not yet the case with regard to security, and risk management. Remember that risk management covers in particular:
Reliability, confidentiality, integrity, and availability of applications and data
Control exerted on the service provider and the possibilities of intervention
Risks associated with the ownership and portability of applications and data
The existence of best practices, standards, and certifications in safety management
On all these aspects, Gartner argues that an on-premises solution is more secure and reliable than a cloud computing solution. It is indeed based on a set of best practices and much more widespread security certifications (notably ISO/IEC 27001), and more significant experience feedback.
This point of view is not shared by all cloud computing players. Thus, some argue that, as cloud solutions currently have a bad reputation in terms of security management, suppliers are investing heavily in this area, even providing solutions whose level of security greatly exceeds that offered by the companies themselves
Social impact
Finally, in terms of social impact, cloud computing would be a winner over a traditional on-premise solution. It would indeed contribute to reducing the impact on the environment, since the sharing of resources would proportionally reduce the consumption of electricity and water: less pollution, traffic jams, buildings and concrete, etc. We have not yet found a reliable study on this precise point and are therefore awaiting precise data. The debate remains open.