"Food Safety" refers to the prevention, elimination and control of foodborne diseases at the stage of consumption. In a globalized world, the impact of food safety hazards and foodborne diseases on customers' health and well-being has raised many questions: Is the food that we eat safe? How can we ensure food safety? One thing is for sure; consumers all around the world seek safe and healthy foods to maintain their well-being and overall health. Therefore, they deserve to be assured that the food that is traded is safe for consumption. Food safety hazards may appear in any phase of the food supply chain. Therefore, to assure food safety and product quality for all the customers, every organization involved in the food supply chain should implement appropriate hazard controls. Food producers must make significant investments towards the safety of their food products and the diminishment of hazards associated with consumers' exposure to contaminated food. This effort impacts every part of the sourcing and production supply chain. A mutual cooperation of all the parties involved in the food chain can lead to the food safety that consumers deserve.
ISO 22000 is a generic international food and safety management system standard that is intended to be used by organizations in the food industry, from farm to fork. This standard guides organization towards the certification against a Food Safety Management System (FSMS). ISO outlines that. "It maps out what an organization needs to do to demonstrate its ability to control food safety hazards in order to ensure that food is safe. It can be used by any organization regardless of its size or position in the food chain.
The main purpose of ISO 22000 is to help organizations build a practical approach to reduce and eliminate food safety risks and thus protect consumers. The approach guides organizations towards completing the requirements for FSMS processes and procedures. After implementing these requirements, you will be able to apply for an ISO 22000 certification. By possessing an ISO 22000 certificate, you demonstrate to your consumers that you have a Food Safety Management System in place. By applying a FSMS, you also ensure the consumer about the safety of the product you are supplying. More precisely, it shows the production, processing, distribution, storage, and handling of foods and their ingredients.
The ISO 22000 design
The purpose of ISO 22000 is to ensure food safety and effective control over food safety hazards so that the food supply chain does not contain any weak links. This is achieved by implementing the requirements of a food safety management system and the following key elements:
• Interactive communication;
• System management;
• Prerequisite programs; and
• HACCP principles.
A critical aspect of the control of food safety hazards is the effective communication between the organization, the suppliers and the customers, which helps ensure that all food safety hazards are identified and controlled in every step of the supply chain. Besides, communication helps the organization's customers and suppliers to clarify their requirements. Similarly, comprehending the role of the organization and its position within the food chain is a cant factor in ensuring effective communication throughout the chain. ISO 22000 has been aligned with ISO 9001 in order to maximize the effects on the quality of foods.
Who should use ISO 22000?
As mentioned above, ISO 22000 is a generic food safety management system standard which can be used by organizations that are in one way or another involved in the food chain industry. That simplifies the fact that no matter the organization's complexity or size, the ISO 22000 certification can help ensure product safety and attain consumer satisfaction. The standard can also help organizations that are not directly involved in the food industry, such as those that produce animal feed or those that produce materials which will eventually become part of the food
industry. ISO 22000 can be used by the following:
• Primary Producers (Farms, dairies, ranches, etc.)
• Processors (Meat processors, feed processors, fish processors, etc.)
• Food Service Providers (Restaurants, hotels, airlines, hospitals, grocery stores, etc.)
• Manufacturers (Soup manufacturers, beverage manufacturers, bakeries, etc.)
• Product Suppliers (Suppliers of equipment, packaging materials, tools, etc.)
Note: The abovementioned organizations are just a few of those that can benefit from the ISO 22000 standard.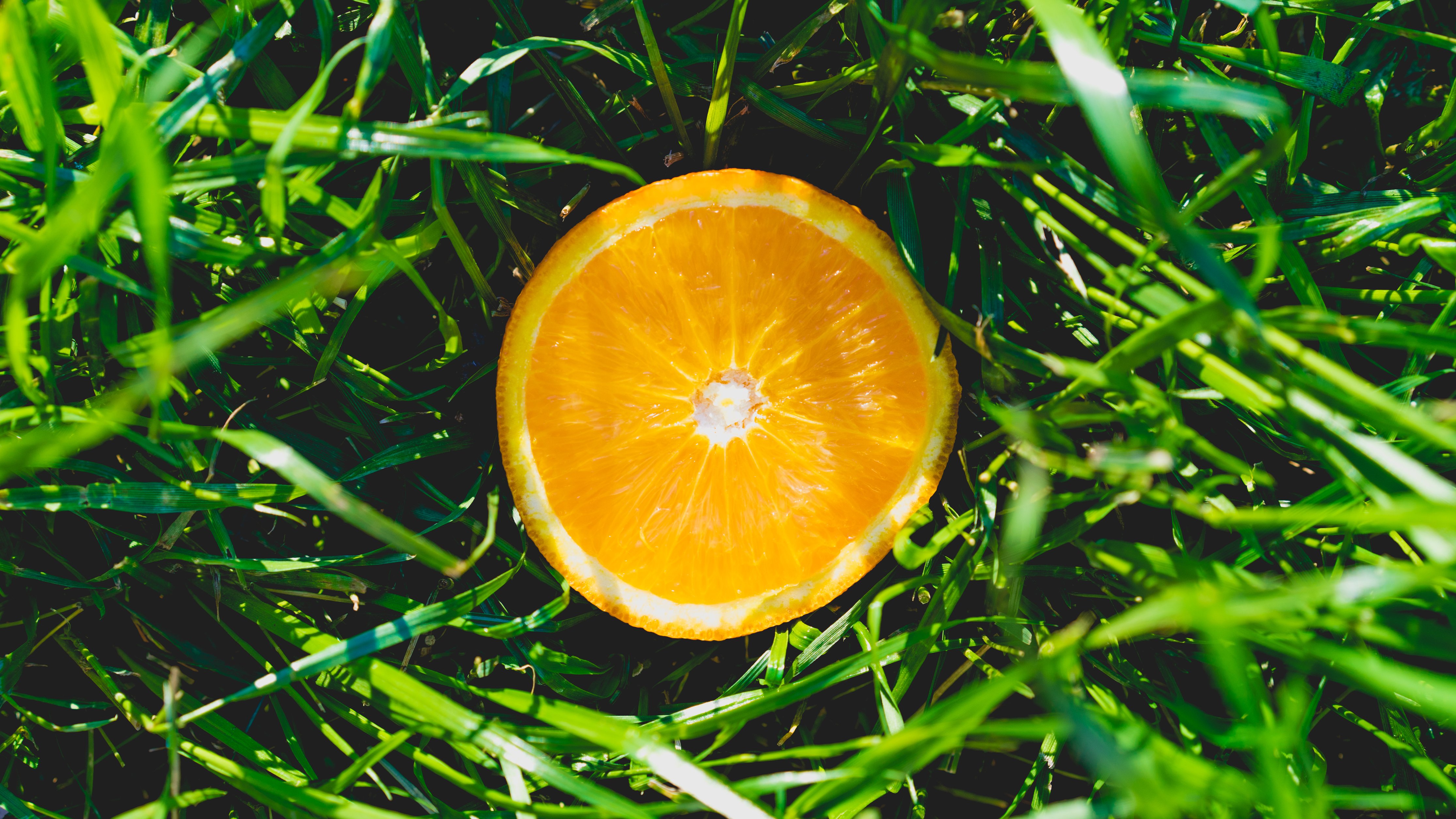 Why do you need ISO 22000?
Ever wondered whether ISO 22000 is right for your organization? Well, this is quite simple since ISO 22000 is applicable irrespective of your organization's size. Your organization needs to apply the best practices in order to achieve the desired results, and exceed the expectations of its stakeholders and consumers. The consequences of failing to ensure food safety can often be very severe. Therefore, preparing for the unforeseen can protect your organization from various types of losses that can negatively impact its business operations.
What does your business benefits when implementing ISO 22000?
By adopting ISO 22000, your organization proves that the production of its goods and services complies with the principles of the standard and in turn generates benefits for the marketplace.
What do your consumers benefit from the implementation of ISO 22000?
The adaptation of ISO 22000 will provide assurance to your consumers that your products comply with internationally recognized standards, which in turn leads to a greater customer satisfaction.
The Benefits of ISO 22000 for Developing Countries:
Investing in an international consensus such as ISO 22000 provides developing countries with defined principles of what the standard of their goods and services should be in order to meet the expectations of the market.
The Benefits of ISO 22000 for the Government:
ISO 22000 makes it easier for governments to have a basis for a successful development of safety environmental and health regulations. It helps them with establishing food legislations and getting recognized internationally, which results in achieving good trade deals
The Benefits of ISO 220000 for Other Stakeholders:
ISO 22000 assures an efficient way of controlling food safety hazards and increases the prudence of organizations when they make decisions.
The Benefits of ISO 22000 for Trade Officials:
ISO 22000 will create a fair playing field for trade officials who are making a progress in the process of balancing international and regional markets. The impact of divergent policies in regional, national and international markets creates incompatible trade barriers. Consequently, harmonized policies can be achieved through the implementation of an international standard such as ISO 22000.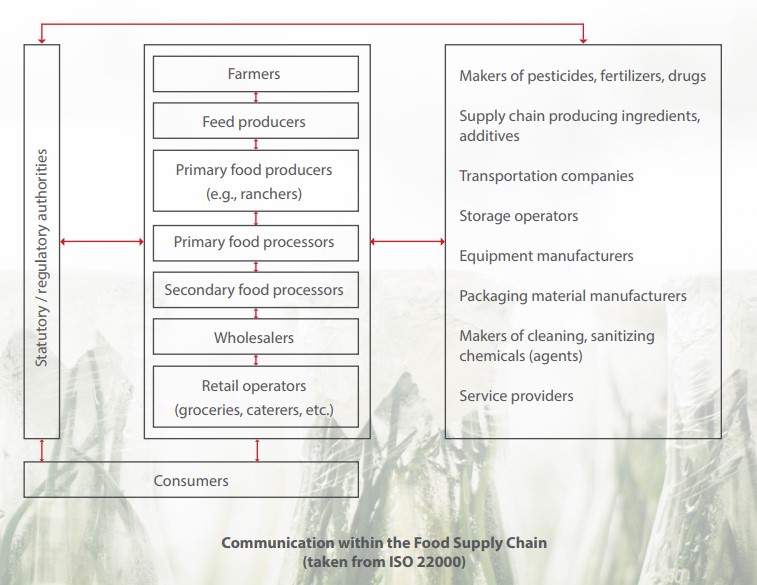 What are the requirements of ISO 22000?
Generally, ISO 22000 requires that you have a Food Safety Management System in place and a documented system which includes the following:
• Having a food safety procedure in place that is overseen by the top management;
• Putting in place organizational goals and objectives that will align with the corresponding food safety policy;
• Having a documented plan and design for the management system;
• Forming a group of experts to deal with the food safety management system;
• Having an emergency plan;
• Developing a system of traceability for your products;
• Establishing and maintaining an internal audit program;
• Having a continual improvement plan;
• The food safety framework should follow the HACCP (Hazard Analysis and Critical Control Points) principles.
These are some of the major requirements of the ISO 22000 standard in terms of having a food safety management system in place and ensuring that an organization's food supply chain is
compliant with international food safety standards.
ISO 22000:2018 – Expected changes
Currently, the ISO 22000 Food Safety Management System is undergoing the revision stage and the new version is expected to be published in June, 2018. The new version is anticipated to include some minor changes that intent to reduce the ambiguity and simplify the readability of the standard. Generally speaking, these changes will have little or no effect in the actual implementation of the standard. Some of the modifications that will be introduced in the new version include:
• First, the High-Level Structure (HLS), which is the new structure of ISO management system standards (including: ISO 9001, ISO 14001 and ISO 45001), will be adopted. The adaptation of this structure will simplify the route towards integrating ISO 22000 and other management systems in an organization. The management system will encompass two potential risks, the operational level risk (of using HACCP) and the strategic level risk.
• Another important extension that will be included in ISO 22000 is the risk based approach, which will provide a new understating of risk.
• Last but not least, the standard will consist of two Plan-Do-Check-Act (PDCA) structures. The first one will deal with the management system, whereas the second one with the HACCP principles.
Organizations and individuals that are keen to know how to ensure Food Safety and Quality can refer to PECB training. PECB is dedicated to Food Safety and constantly adding value to this
portfolio by developing training and offering certification services.
For further information, please visit ISO 22000 Management Systems Certification.