So you have decided to invest in your career by taking an eLearning training course by PECB. Great! Now you need to think – strategically – about how to get the most out of it. Here are some tips:
The first step is to look at the training course in its entirety. This means that before you start listening to the lectures or reading the additional materials assigned to you on KATE, you should first get acquainted with the training course. You can do so by quickly browsing through the training course and skimming through the materials.
Paying close attention to the first section of the PECB training courses will also enable you to get valuable information before starting to study. For our clients' convenience, we have decided to provide our training course materials in written (PPT), in addition to the video lectures. If you feel like using the written materials to review the training course quickly, then you have the chance to do so.
The second step is to know what to expect by making a plan. Whether you use detailed notes on your calendar or just summarize your studying path by noting important steps across a roadmap, it is of utmost importance that you start planning beforehand. What's important is that you are actively deciding your learning strategy and pace.
To facilitate the plan-making process, you can simply check the training course material and the length of the lectures, and then evaluate it against your own agenda. Fortunately, once you purchase a training course or it is assigned to you, KATE gives you unlimited access to the materials, therefore time allocation should not be a problem in case your agenda is filled.
Another point that must be highlighted is that you should know what to expect in the exam. Therefore, it would be wise to spend some time analyzing the aims and exam areas that are provided at the beginning of the training course. This way, even if you can't watch the entire training course carefully, you will be aware of the areas you need to pay close attention to.
The third step is to discuss with colleagues on the topics touched upon in the course you're taking. Not only you benefit by having the chance to hear things from someone else's perspective, but also you sharpen your own critical thinking skills – and you can see that you might even reevaluate your opinions on particular issues.
The PECB network is wide and spans across all continents, so networking is doable. Perhaps the easiest way to expand your network and get in touch with people who are going through the same training course as you is to share this information on LinkedIn. In a platform full of professionals, it isn't difficult to find people who share the same interests.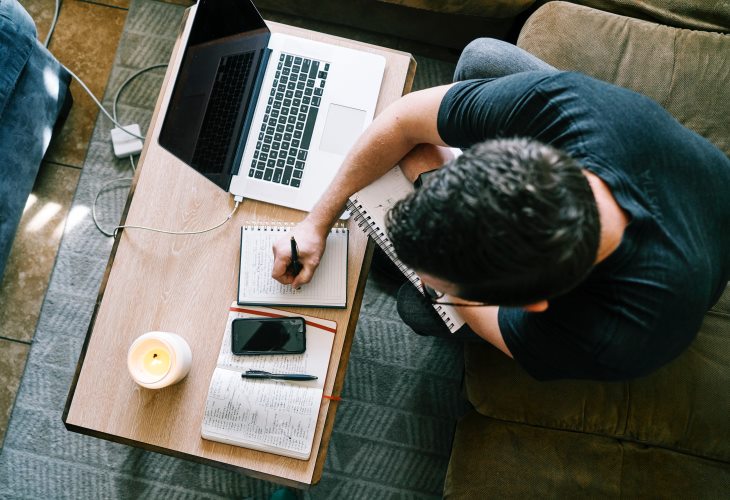 I cannot stress enough how important networking is – be it on LinkedIn or on any other platform. Something that starts as a simple discussion group might lead to becoming business partners and valuable career opportunities.
The fourth step is broadening your horizon. This means that as a professional with career aspirations, it is advisable to go above and beyond the expectations set in the training course when studying the subject matter. It might take a while for you to see the benefits, but they sure will come!
A useful way of studying beyond the training course materials provided by PECB is by following up on the references provided to you in the written training course materials. It is worth noting that international standards usually comprise families. For example, the ISO/IEC 27001 standard is part of the 27000 family of standards; each standard complementing the other. Therefore, following up on related standards is not a bad idea!
The fifth step, and this is something that you must do throughout the entire course, is to take notes. KATE allows you to take notes directly on the app, or you can use the classic pen-and-paper method. Bottom line is, how you do it does not matter for as long as you do it.
Taking notes in a way that they will make sense to you even after several days have passed is an indicator that you did a good job. It is equally important to bear in mind that notetaking contributes to knowledge retention.
Finally, pay attention to the exam. Before scheduling the exam, it is advisable to go through the PECB Exam Policy which can be accessed on the PECB website. You should know what type of exam it is that you are taking (multiple choice; essay-type open book, or closed book, and so on) so that you prepare accordingly. Whatever you do to prepare for the exam, please do it days or even weeks in advance! In short, here's a list of the items you need to pay attention to when taking an eLearning training course:
Review the training course in its entirety
Make a personalized plan for your learning
Find a friend or a colleague who might help you in your studying
Go above and beyond the set expectations Take notes systematically Prepare for the exam days or weeks in advance
Good luck!