Over time, both the phrase "Data science" and the discipline itself have changed. Due to advancements in data gathering, technology, and the massive output of data globally in recent years, its popularity has significantly increased — the time when data workers had to rely on pricey programs and mainframes is long behind.
Data science started with statistics. Incorporating concepts such as artificial intelligence (AI), machine learning (ML), and the Internet of Things (IoT) was a part of how data science evolved.
Data science began to spread to other industries, including medicine, engineering, and more, due to the influx of new information and businesses' search for innovative strategies to increase profits, make better decisions, and have better judgment.
In this article, we will provide a brief overview of the development of data science, from its origin as the vision of a statistician to its present status as a distinct field in its own right, acknowledged by every possible business.
What is data science?
Data science began with statistics and has now expanded to include ideas, methods, and tools from the Internet of Things, machine learning, and artificial intelligence, to mention a few. Big Data has exploded due to the development of the internet, the Internet of Things, and the exponential growth of data volumes made accessible to organizations. Organizations have been gathering and keeping data in ever-increasing numbers as it has become more and more accessible, initially through recorded purchase behaviors and trends.
The usage of Big Data began to be applied to other sectors, such as health, engineering, and social science, once the doors were opened by organizations looking to boost revenues and drive improved decision-making.
Only recently has the phrase "Data science" mainly referred to a new profession that is anticipated to make sense of the enormous warehouses of big data.
The evolution of data science
Data science will increase automation across all industries in the upcoming years. The machine learning, internet of things, and artificial intelligence industries are advancing quickly, which suits the data science industry.
Using information from client behavior, businesses are attempting to automate repetitive operations to save time and effort.
Data science gathers data and searches for patterns that can automate a process, such as manufacturing. It is also undeniable that these innovative and potent technologies will be the primary drivers of automation. Data science has advanced significantly over the last ten years. It is balanced to continue its growth in the upcoming years.
As a result of the rising demand for new concepts, data science has undergone significant expansion and some rapid advancement. As more organizations increasingly grasp how vital data is to understanding the current marketplace, many have emphasized its use within their organizations.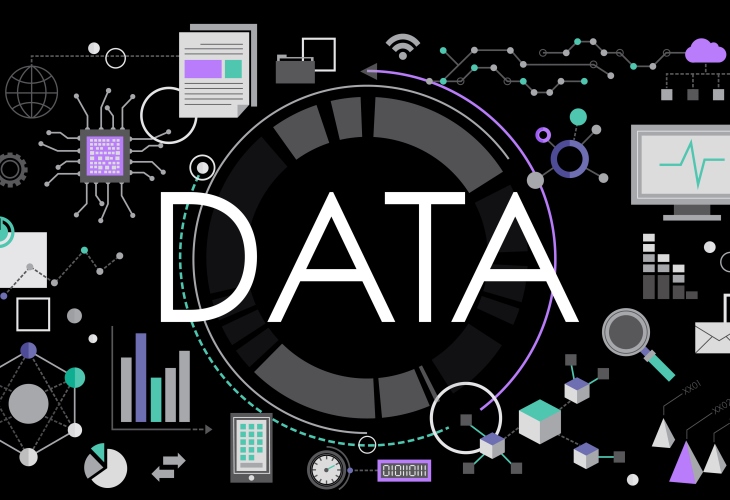 The emergence of artificial intelligence
Artificial intelligence (AI), deep learning, and machine learning (ML) approaches gradually appeared in data science in 2015, now considered a watershed year for the discipline.
In the last ten years, artificial intelligence has effectively moved from the realm of science fiction and Hollywood movies to the real world. It has made the sci-fi concept of autonomous vehicles efficient by enabling businesses to provide us with targeted shopping and entertainment recommendations and many other everyday applications. In our daily lives, we have observed numerous real-world uses of AI.
Today, you will likely carry artificial intelligence in the form of smartphone speech-recognition software wherever you go.
Technology is helping every industry, from HR, accounting, and healthcare to education, sales, and customer experience. Companies are now incorporating AI into their core products, and they prefer to hire python developers for AI program development. This enables organizations to save money, time, and resources.
The impact of Big Data
Hard drive prices have decreased over the past ten years, encouraging organizations and governments to store massive volumes of data. This, in turn, increased the demand for new methods of security.
By gaining Big Data-driven insights, an incredible amount of data may be saved and later examined for various applications. Organizations are holding a large number of data as they become more aware of how data-driven decisions affect their bottom lines.
In the last ten years, we have witnessed how organizations have accelerated their growth strategies and developed goods, targeted customers, or set KPIs using smart innovations driven by data. New predictive analytical tools that can forecast market trends, new business processes, and new employment roles within organizations have emerged due to big data analysis.
The Internet of Things (IoT)
Data science is all about data, as the name suggests. The internet has become the most potent data producer in history. The Internet of Things is already taking place and will continue to do so in the coming years. Millions of connected gadgets will be deployed throughout the next ten years, allowing data scientists unprecedented access to all sorts of data. They will use it to gain new perspectives on current issues and support creating new products and services based on client usage information and other unobtainable data streams.
In other words, data science will be integrated into more people's lives and in more ways than ever, thanks to the Internet of Things (IoT).
Transformation through Cloud Computing
Over the past ten years, cloud computing has changed how a company approaches information technology. The security problems that beset cloud computing technology were not easily resolved. But today, most of us use cloud-based software in some capacity for our jobs. Almost all organizations have adopted a cloud-first strategy.
The rise and adoption of other cutting-edge technologies, such as the Internet of Things, are also influenced by the development of cloud-based technologies. With cloud-based monitoring apps, concepts like smart cities were feasible, and real-time data collection was viable.
Data Visualization with AR and VR
The crucial role of data visualization technology and solutions is frequently overlooked in data science. However, it is the sole element that can serve as a conduit between the experts who analyze data and the users who will consume the results of their work.
Without visualization, data science would remain a mainly academic field with few practical applications. In the coming ten years, data visualization will combine with Virtual Reality (VR) and Augmented Reality (AR) technology to create an immersive data experience.
Data will be easier to understand and utilize for non-technical people, thanks to data science users' access and usage of data.
Universal data privacy laws
Due to its rapid advancement, the legal structures needed to regulate and provide support and data science currently needs to catch up with the aid of laws like the EU's General Data Protection Regulation (GDPR), which offers people more control over what businesses can and cannot do with their data, which has been gradually changing in recent years.
It is reasonable to anticipate that further legislation will be implemented in the upcoming years. Only a few disciplines are now making multiple uses of data science. However, it will start to power applications across numerous industries in the upcoming years, including manufacturing, cars, education, financial services, and sports.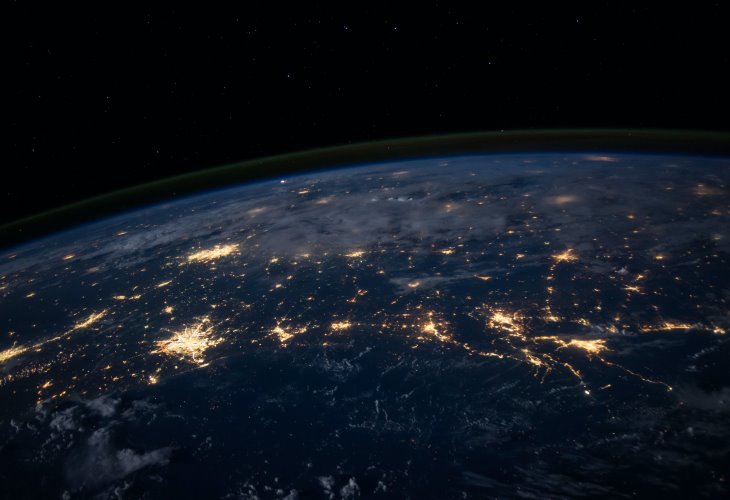 Data science today
Over the past 30 years, data science has steadily grown to include businesses and organizations worldwide. Engineers, governments, geneticists, and even astronomers are now using it.
Data science's usage of big data over its evolution involved switching to new technologies for processing data and the methods used to study and analyze data, therefore, it involved more than just "scaling up" the data.
Data science is now a critical component of both commercial and academic research. Technically speaking, this comprises search engines, speech recognition, robotics, and machine translation.
Today, data science impacts business, government, and economics. The biological sciences, healthcare, medical informatics, humanities, and social sciences are now included in the scope of data science study.
The future of data science
We can reasonably wonder, "where do we go from here?" given the extent to which data and data science currently power our world. What does data science's future hold?
Even while it is difficult to predict the future defining innovations, machine learning is paramount, according to all indications. Data scientists seek new ways to leverage machine learning to create more advanced, self-aware AI.
To phrase it differently, data scientists are continuously working to advance deep learning technologies. These innovations may lead to the development of sophisticated robotics and potent AI.
Experts forecast that AI can easily comprehend and communicate with humans, autonomous vehicles, and automated public transportation systems in a more linked world than ever. Data science will make this new world conceivable.
On the more thrilling side, we may soon live in a time when labor is heavily automated. The healthcare, financial, transportation, and defense industries are anticipated to undergo a revolution.
Conclusion
There will likely be more discoveries that no one can predict, given how quickly things are evolving in the data science sector. This field will soon offer techniques and procedures that are quicker, stronger, and more efficient than those currently in use.
This has created excellent chances for a data science career. As a result, the development of data science has given rise to a brand-new digital environment with many intriguing innovations.