The environment of payments persists in promptly developing, motivated by evolving technologies and digital revolutions across all industries. In recent years, one of the major, key phrases, is 'Artificial Intelligence,' and the question is asked; "how will AI influence the world of payments in the approaching and distant future?"
The expansion of digital commerce, further than desktop and mobile, is evident. The capability of paying at any given time or circumstance will become more pervasive as the Internet of Things (IoT) remains to increase, giving the opportunity for consumers to become united to every degree. Utilizing the power of technology, artificial intelligence will intensify and speed up this reality.
Consumers now assume a high standard throughout their checkout experience with confidence and safety, whenever is most convenient for them. The popularity of messaging apps has exceeded social networking sites, and thus, these platforms have been pursued by smart retailers as a profitable opportunity for payments.
This prospect delivers a sleek and efficient payment experience to consumers, providing ease and convenience, unlimited to communication apps but also including voice commands for purchases. Companies are only at the start of exploring conventional commerce, and by incorporating artificial intelligence, automation will expand, and capabilities will develop. At present, chatbots are used within AI to communicate with consumers, supplying suitable information and recommendations whilst gathering significant data. By improving customer service, these chatbots enlarge retailers' facilities of selling to a greater consumer base.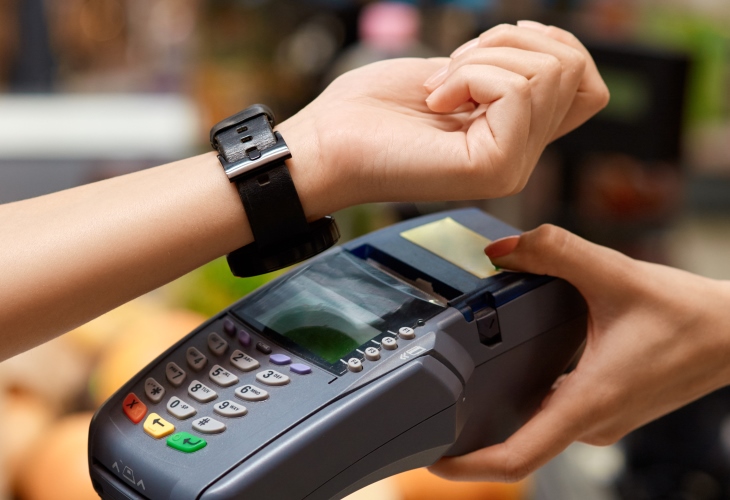 Artificial intelligence has gained the ability to completely personalize consumer experience. By personally communicating with chatbots, customers now have the opportunity to instantly acquire information, ask questions, and carry out purchases.
The outcome of payments expands even further. Retail giants use artificial intelligence to manage logistics, fulfillment, and the prevention of fraud. Numerous companies find an even wider range of potential, involving the innovation of products, authorization, customer retention, reconciliation, and the prevention of money laundering.
An additional matter is the use of real-time payments (RTP). The US has only begun to explore the effects of RTP, while it is definite that the sustention of the system necessitates the assistance of technology. It is essential for the processes that support real-time payments to be just as quick as the payments. Within this aspect, artificial intelligence can lower the costs and resources in which banks maintain presently. With the use of automation within AI, the productivity and momentum required for responsible real-time payments can increase significantly.
The shortage of proof points is currently one of the major obstacles to confront; companies are ambitious to view further specifics and apply cases within AI business applications. With the increased popularity of AI in consumer tech, the applications of payments are restricted, resulting in the hesitation of some businesses to explore. However, numerous companies share the view of banks leading the way and utilizing AI within payments.
The environment of strict regulations is another challenge within the adoption of AI in banking and payments.
Participants in this environment are keen to take advantage of AI tech, but it is important to exercise caution when implementing experimental methods. While the adoption of AI in other industries is overtaken, there is a much higher risk within banking and payments as a result of the regulatory conditions.
However, many technologies within banking and payments are engaging with AI from the beginning. New fintech has an advantage over current businesses in payments, which need to evolve to newer technology instead of continuing legacy systems that can involve lengthy processes. To compete with these new companies, traditional payment companies must improve their agility and explore opportunities that AI and other technologies bring.
Soon there will be an expectancy from customers for the development of chatbots within banking. The operation of these chatbots with the incorporation of AI has yet to become the norm, despite some advanced corporations already beginning to employ them. Users of these chatbots will find an array of benefits, including the help of obtaining quicker reactions to any issues or queries within payments.
Since the launch of e-commerce websites almost 20 years ago, the method of buying and retailing goods online has entirely transformed. When e-commerce first began, there were only specific supplies available to purchase online.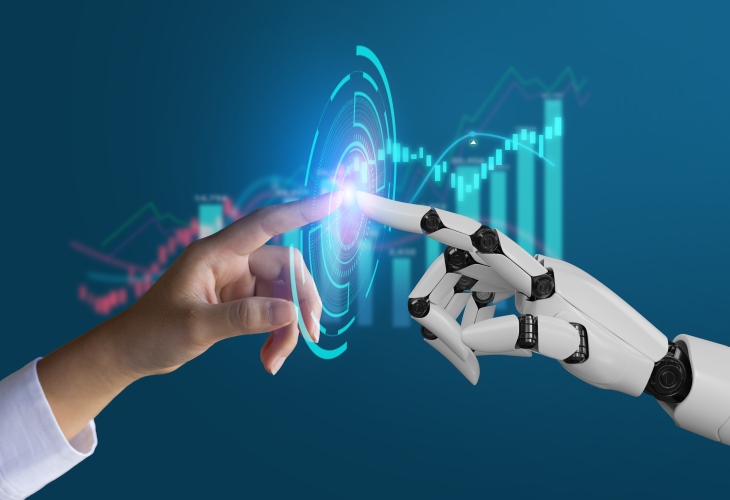 The stock of these items was often limited and delivery to all locations was not probable. Now, consumers are able to obtain or sell any item possible, at any moment, or from any location with an internet connection.
Despite this heightened ease of access being beneficial globally, there are also challenges that are created. The e-commerce of the early 90s, though more restricted, was secure from fraud with reliable security systems. Over time, these conventional fraud-detection systems became antiquated and impractical, compared to the present day in which the advancement of payment technology has grown.
There are examples within this level of security in which inconveniences are caused to customers from layered transaction protection that denies activity that may be seen as suspicious. This circumstance follows when a customer is checking out, either online or in-store, bringing embarrassment and reluctance for the consumer's next purchase. This can affect the rest of the economy by potentially losing customers.
The future of the payment industry with the incorporation of artificial intelligence is undeniably something to look forward to. A great influence on global economics will evolve from AI in payments. A key asset that will be brought is the considerable expansion in the productivity of companies' operational services. This is accomplished through the decreased time of processing payments and the delivery of extremely precise insights of automated users.