My journey with PECB started when I became a certified trainer and a Risk Manager. Prior to this, I was engaged in management best practices on non-government-funded projects as a trainer and consultant for both; manufacturing and service industries. Since I joined SAS Management as a Senior Consultant, I was given the opportunity to build a strong presence within the country for promoting ISO standards and the value it brings to every organization, exploiting more on how it can leverage business regardless of strategy.
The Impact of being certified by PECB
Ever since I got my PECB certifications, I was engaged mostly in numerous consulting projects and trainings. Few of the many milestones I have that created a positive impact on organizations was when we first introduced the ISO 31000 certified risk manager program after achieving certifications, both the program and becoming a PECB certified trainer, it was at that time that we pioneered the certification course related to Enterprise Risk Management within the country, with three participants on its first launch. Since then, by promoting the cause of having the right mindset towards risks, it became a popular course, with more than ten participants every session, as it became a need for most organizations to have someone lead their risk management frameworks from various industry contexts and lead industries to promote adopting and adapting risk management practices within the country. Aside from trainings, we extended our services further by helping organizations create their risk management frameworks and choosing appropriate risk assessment techniques that help in being critical with respective risks.
Following the years after promoting risk management, we went on to meet organizations' needs in terms of data privacy practices. Having been certified as Lead Privacy Implementer and ISO/IEC 27701 Lead Implementer gave me the necessary leverage to serve and support organizations in the implementation of data privacy frameworks and controls to ensure that they are compliant with state laws, especially in compliance with the Data Privacy Act here in the Philippines.
Having been certified with ISO/IEC 27001 as a Lead Auditor, in ISO 22301 as both; Lead Implementer and Auditor, and ISO 31000 as Lead Risk Manager on top of other certifications, became my advantage in taking part in two key IT projects, where I helped initiate and design their enterprise-wide Information Security Risk Assessment, covering thirteen software applications in the scope. It was laborious but fulfilling knowing that they learned a lot from the experience. On the other project, my role was designing their IT balanced scorecard, which was a primary tool in their steps to practicing IT Governance, which was a key need considering that the nature of their business is heavily dependent on technology.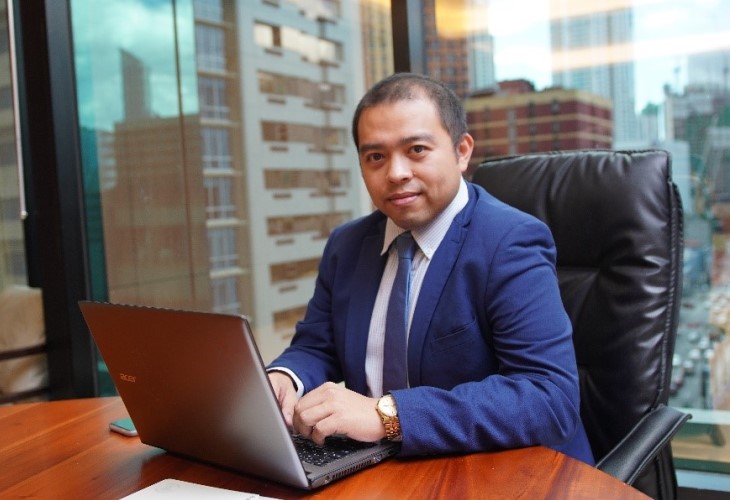 Fueling success
Throughout my career as a consultant and my credentials being recognized through PECB, having the opportunity to coach or train professionals through the courses that we offer and assist them in validating what they have practiced for them to achieve certification was both an honor and a privilege. By promoting an effective risk management practice as a personal advocacy for organizations and professionals, this got me far in my career through getting invited in speaking engagements, group discussions, or forums, where some were organized from my previous participants or organizations. It also helped me broaden my perspective, which in turn helps me improve my practice and get more endeavors, whether here or abroad.
These success stories in my career, however, became possible by keeping in mind the following things that kept me on track:
Having the courage and enthusiasm to perform and excel in this field would be very much impossible through the guidance and wisdom shared by my director, who is a really good mentor. Through casual conversations and brainstorm sessions, he made sure that I got to understand the logic behind each scenario and made every effort to give me that push in becoming better at every opportunity at work. In hindsight, having a mentor to be with you every step of the journey is a valuable experience. In reality, it is a privilege only few can have.
As a certification trainer and consultant, I always encounter various personalities in different circumstances, such as having a participant with no experience in information security to someone that has multiple certifications on his credentials (i.e. COBIT, TOGAF, CISO), or on some occasions, working on a single standard for two consulting projects on different organizations. This can be challenging in my case, and I must keep a 'can do' mindset throughout, as to value their time and presence, delivering positive results at every engagement. I do believe that everyone has the capability to perform and excel in every discipline they choose to venture on. But through a 'can do' mindset, a positive and persistent attitude, achievements can go a long way, and this in my part resulted in more training sessions and consulting projects year after year. Personally, this 'can do' mindset became a big factor in helping me achieve all certifications I have up to this day, and why clients trusted us to help them meet their needs.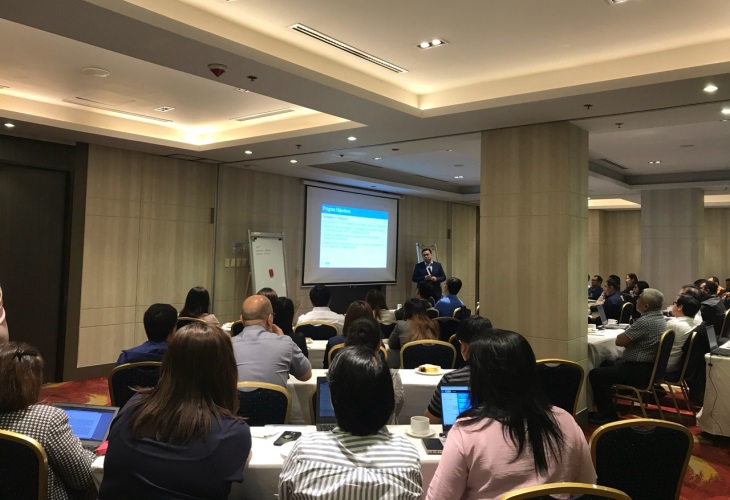 Picture: Certified ISO 31000 Risk Manager training at Cebu
Their success is your success
Establishing yourself as a reliable trainer is highly important, especially when dealing with such matters. As anyone who may have any sort of experience with education, you understand how fulfilling and validating it is to be able to witness the achievements of your students, or in my case the attendees of my trainings. As a lot of work is put in, both from the trainer and an attendee, it brings a lot of satisfaction seeing that work flourish into success. As a trainer, it pays a lot of benefits to ensure that every professional gets the right support and motivation to pass, get certified, and realize the benefits at work or on various opportunities where they can practice them. This may sound subjective, but it gives a good sense of fulfillment to see that they succeeded since they are living ambassadors of the training they get from a credible instructor with sufficient credentials to prepare them for the road ahead.