Environmental sustainability is more important now than it has ever been. Climate change is real – it's been proven that this is a consequence of human activities, especially industrial ones, including deforestation, agriculture and the burning of fossil fuels. In addition to these activities, we've also been damaging the Earth's balanced ecosystem and biodiversity through air, water and land pollution for many years.
Taking action…
Climate change concerns and sustainability awareness are growing rapidly and more people are becoming environmentally conscious. A number of companies and countries have already committed to reducing fossil fuels and carbon dioxide emissions, as well as to engage with other environmental practices and initiatives.
While this is great news, it's still not enough, and raises a red flag for businesses that haven't yet addressed environmental matters. To meet the challenges of a changing climate and work to minimize its impacts and consequences that are already here, urgent actions need to be taken and businesses will need to change and adapt quickly to address these issues.
To embrace sustainability, businesses need a plan to take action and deal with these environmental issues, and ISO 14001:2015 – an International Standard that specifies requirements for an effective Environmental Management System (EMS) – provides a framework to address and manage the business's impact on the environment.
What is ISO 14001?
ISO 14001 is the most widely recognized environmental management system standard in the world. There are more than 300,000 ISO 14001 certifications in 171 countries around the globe.
Did you know that a country's level of participation in ISO 14001 is a significant predictor of its environmental innovation?
The standard provides best practice methodology to minimize any negative impacts on the environment, while complying with applicable environmental laws and regulations, and continually improving in these areas.
It requires that the business:
identifies its environmental aspects;
determines their impact;
implements effective controls to minimize and, where possible, eliminate their impact, and
monitors and measures these to ensure continual improvement of its environmental performance.
Most people immediately think of this concept from the perspective of only reducing negative impact on the environment interacting with the business operations. However, this often also leads to the organization coming up with innovative ways to positively impact on the environment and make a difference to the ecosystems that interact with their business activities.
What are your business environmental aspects?
Environmental aspects are the ways that the processes of the business interact with the environment around it. Determining the environmental aspects of the business is a critical element of the ISO 14001:2015 Environmental Management System standard framework.
Here are some thought provokers to get started with when determining categories to consider and questions to ask for identifying the environmental aspects of a business.

ISO 14001 and its benefits for business
Every company, large and small (industrial, manufacturing, services, or trade-related), has an impact on the environment and therefore should be aware of how to manage, minimize or prevent those impacts.
For large corporations, an environmental management system which meets the requirements for ISO 14001 certification can provide a globally consistent set of environmental management procedures, yet allow each local office to identify its own environmental needs and objectives.
Of course, an organization can simply work to meet the requirements of the standard without necessarily getting certified. However, the big benefit of certification to the standard is that it holds the organization accountable to the continual improvement framework.
Ford Motor Company saved millions since becoming the 1st automaker to achieve ISO 14001 Certification for all its manufacturing facilities worldwide in 1998.
In "Ford & ISO 14001; The Synergy Between Preserving the Environment and Rewarding Shareholders" author Tim O'Brien chronicles the successful strategy of the world's second-largest automaker in achieving independent certification of more than 140 enormously complex manufacturing facilities in 26 countries.
Having ISO 14001 certification to become more sustainable and environmentally responsible will not only be good for the planet and the future of humanity, but will also bring many benefits and add value to your business.
After years of expanding the use of solar energy throughout their stores and factories to increase the use of renewable energy for sustainable purposes, IKEA saw an opportunity to include solar panels in its product portfolio and started selling them for an affordable price in 2018 as part of its sustainable strategy.
Aside from the obvious benefits for the future of the planet and humanity, here are the top four reasons your organization should become ISO 14001 certified:
You will gain competitive advantage and innovate more: Creative and innovative solutions to reduce the environmental impact of an organization's operations can inspire new ideas and "open new doors" for competitive advantage and innovation within your business

You will save money, improve processes, and boost profitability: Research has found that adopting environmentally sustainable practices boosts efficiency and productivity within the business, which will lead to saving money through better use of resources, waste reduction and risk mitigation.

To give an example, conducting an electricity consumption analysis in your business will enable you to spot places where you're overusing energy. Then you would be able to address the issue and minimize energy waste and potentially save a considerable amount of money, year after year.

You will increase your business image and reputation: Due to the growth of environmental awareness, recent research shows that people increasingly prefer brands that are engaged in environmentally sustainable initiatives. Organizations which are able to share and align with customers' values are more likely to build trust and loyalty. However, according to the United Nations, only 28% of people around the world believe organizations are doing enough for society and the planet. With that said, by demonstrating real commitment to being more sustainable and environmentally responsible, you will promote your business as environmentally friendly, improving its image and engagement with customers.

Since profitability and growth are not enough metrics to analyze businesses anymore, increasing your image and reputation when it comes to environmental actions and contribution to society also attracts investors, and increases shareholders and government trust in your organization.

Businesses will also benefit from certification to the standard when they need or want to demonstrate this commitment to stakeholders, or when they want to demonstrate this innovative and forward-thinking approach to their customers and their marketplace.

You will grow your business and market share: Many organizations that include sustainability in their business model will only do business with companies who are on the same page. Also, government bodies and international organizations might ask for an internationally recognized environmental certification in their contracts and tender requirements.

With the ISO 14001 certification, your organization will be pre-qualified to bid for those deals and expand your operations and market share not only locally, but internationally as well.
Adidas started producing sneakers made out of recycled fishing nets removed from the Ocean. This is a great attitude to help the planet, but an even better marketing strategy to increase their image, as this action resulted in higher customer engagement and increasing brand visibility through spontaneous media.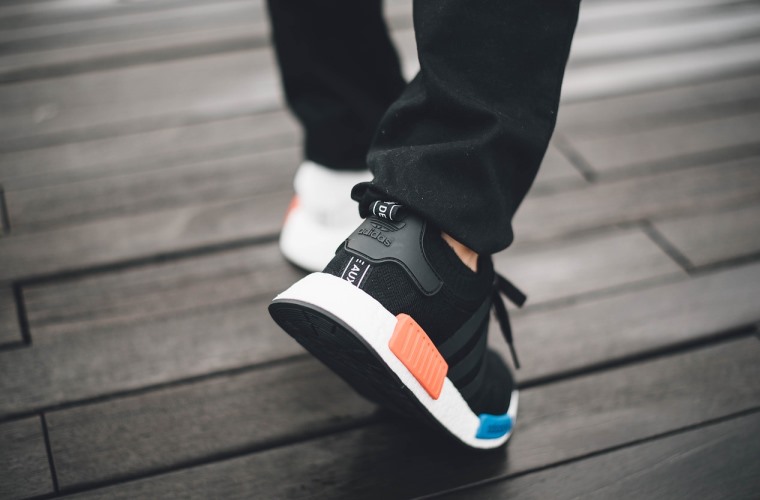 Our sustainable future
Some organizations and governmental bodies are not fully engaged with sustainable practices, arguing that the economy is more important and would be negatively affected by their introduction.
However, they lack to see that if actions are not taken now, there will be significant consequences for many markets and consequently across local and global economies, when organizations will have to adapt to the changes that are already happening and will continue to happen. Either way, ISO 14001 will continue to provide the framework to help businesses deal with this need for business adaptability due to environment and climate change. Sustainability is not only a current trend – climate change is a reality.
Embrace the Environmental Revolution, add value to your business, and save money. It's a win-win deal.