The recovery of the world economy after almost 2 years of pandemic effects has made the business and corporate world eager to find answers and seize opportunities that were created by the challenges in a new ecosystem.
The aim of this article is to encourage a reflection regarding the new ecosystem that is immersed in Web 3.0, and present new solutions that can create exponential results. Blockchain can be considered the architecture behind it, or the starting point for a technological evolution, which is associated with the digital transformation that will enable and enhance businesses in unprecedented ways.
The maturing of blockchain was due to the numerous applications of this instrument in different activity sectors across the world and the success of all the use cases. During my presentations, I recurrently referred to blockchain as the logical structure that enabled the emergence of smart contracts and tokenization of physical asset commerce transactions, cryptocurrencies, DEFI (decentralized finance), non-fungible tokens (NFTs), and the metaverse.
Blockchain: A Game Changer
Blockchain is a key part of this new stage, especially as it is a data storage structure and a distributed digital ledger of transactions or records, which is immutable. Based on P2P (Peer to Pleer), blockchain increases the transparency of transactions for all or only part of the partners. It also accelerates the performance of international transactions, consequently reducing their cost.
The creation of new business models and the restructuring of many permeated structures are used to add value. And, in this sense, digital transformation was a strategic consequence, where blockchain was an instrument for accelerating and catalyzing this transformation. Blockchain became popularly known as the backbone of the world's first cryptocurrency – Bitcoin.
Many authors compare blockchain with the effect that the internet had on society – since it most clearly is a "re" structure of relationships, actions, and businesses. This logical structure drives digital transformation. Blockchain, by providing a decentralized, secure, authenticated information infrastructure, leads to the transformation of value chains at a higher level of efficiency and true digital integration. In my collaboration with PECB Insights Magazine in an article published in June 2021, I speak further on several blockchain applications in different sectors and activities, and the framework linked to digital transformation, as an accelerator.
Without a doubt, blockchain business models are drivers of digital transformation. Thus, the very adoption of Blockchain in new ecosystems can be considered a digital transformation. The global ecosystem of central bank exchanges has adopted the creation of CBDCs (Central Bank Digital Currency). During the 2022 Davos Conference that took place earlier this year in May, world leaders gathered to discuss global issues and solutions. The opening panel revolved around the fact that 90% of central banks worldwide are creating their own digital currency, CBDC which speaks to the importance and relevance of this topic.
According to The World Economic Forum, there is an estimate "that 70% of the value created over the coming decade will be based on digitally enabled platform business models, due to the rapid digitalization of economies around the world. Collaboration can also unlock value – research shows that digital "ecosystems" are expected to account for more than 30% of global corporate revenue by 2025."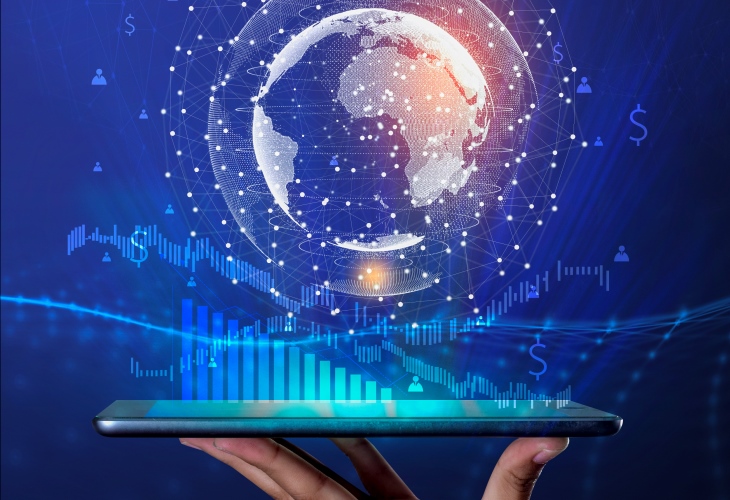 Metaverse as a New "Universe"
In a simple way, the metaverse is defined as an online space where users interact through a recreated reality – the so-called virtual and augmented reality. In this space of immersion, true experimentation and interaction allow brands, businesses, and exchanges to take on new dimensions.
Metaverse encapsulates solutions and applications in smart manufacturing, healthcare, and telemedicine in support of post-operative recovery, therapies, and physiotherapies. In education, users can count on tutorial support through avatars, developer, and creator economies with dimensions of experimentation, virtual advertising, virtual spaces and communities, social commerce, digital events and concerts and tourism, and virtual cities and public services. Undoubtedly, blockchain is a successful and inclusive factor in the scenario that includes new ways to sell, buy, interrelate, and boost.
The metaverse is built based on a universe of competition, dissemination, and business that, as strategists, requires immersion in this new reality. As such, profiles will require individuals to be skillful strategists (functionally and digitally) in order to lead businesses in exciting new directions. Some unavoidable ways to sharpen the profiles of this new era are education, integrating study and research groups, and even market analysis with the help of professionals and experts.
According to the Citi Report: Metaverse and Money, it is estimated that "the target addressable market (TAM) for the Metaverse economy could be in the range of US $8 trillion to US $13 trillion. Expert contributors to our Citi GPS report also indicate a potential range of users of up to five billion, depending on whether we take a broad definition (i.e., unique internet users) or just a billion based on a narrower definition (i.e., Virtual Reality/Augmented Reality-device user base)."
The metaverse presents real solutions for activity sectors that can benefit from new payment relationships, purchase decisions, and user experimentation from the first contact with the innovative product or service to the creation of new business models.
As such, blockchain can be considered an articulator of this new system that converges user experience, data, and the value generated as a differential.
Web 3.0: A Natural Evolution of Interaction
On another hand, if doing a macro-level analysis, it can be said that we are already immersed in the so-called Web 3.0, the new phase of the internet that has followed Web 1.0 and Web 2.0.
Web 3 technologies are expected to revolutionize the world of commerce. In the "17 ways technology could change the world by 2027" report shared during the Davos Conference, several sectors directly related to the introduction of Blockchain were mentioned, as well as others that are reflections of this adoption in society and in business.
This new level of connectivity allows greater decentralization, more privacy for users, and transparency in the handling of their data. In this new space, users begin to exercise active participation, both in the production of content and software, as well as in the data infrastructure and in the exchange of information. Web 3.0 presents itself as more horizontal and less hierarchical with greater decision-making power for users.
As such, the new connectivity that both web 3.0 and the IoT (Internet of Things) offer should be highlighted. With the interconnection of all existing devices in businesses, access to the ubiquitous cloud is allowed, which speeds up industrial production, access to information, availability of services, and problem-solving almost in real-time. Thus, there is an opportunity to redesign the production processes in each business.
Blockchain as an accelerator of Digital Transformation immersed in the Metaverse
Time and space are part of a new paradigm in this scenario of multidimensional interaction. Companies are faced with new possibilities and challenges for their business in a blockchain-based universe which include sharing information, creating communities, and identifying cases of experimentation.
From distinct perspectives, we find different arguments that prove blockchain can be an accelerator of digital transformation.
Each of the blockchain's characteristics are a decisive factor for individuals and companies to consider Blockchain as an accelerator of digital transformation.
There is in increasein time saved when performing transactions, as they are not repetitive, transparent, and do not require intermediaries, which, once again, makes blockchain an accelerator of business processes. It should be noted that the decentralized nature of blockchain with transparency in each transaction allows it to be called a "game changer", particularly in processes involving the supply chain. Thus, digital transformation now relies on blockchain as an essential instrument in its implementation.
Another argument that supports blockchain as not just a mere influencer, but as a new ally for digital transformation is smart contracts. As well as allowing the secure storage of information, it allows entire business processes in a transparent and inviolable way. In the near future, all our productive professional relationships will be based on smart contracts. From a financial perspective that has already been adopted by international organizations including Central Banks, blockchain helped enable the creation of a new ecosystem of exchanges based on cryptocurrencies. Today monetization and exchange systems can be sustained in a decentralized economy with a design that has never been imagined.
Companies can envisage financing, payment processes, and remuneration in this new ecosystem based on protocols and applications.
Even though the adoption of metaverse technologies is considered nascent and fragmented, Gartner predicts that 25% of people will spend at least one hour per day in the metaverse by 2026.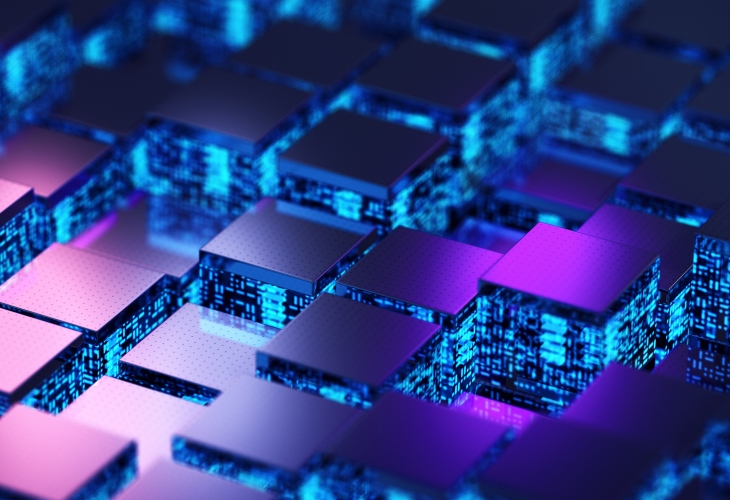 Final Considerations
Nevertheless, before making any decisions or changing current processes and structures, it is essential that businesses determine how blockchain, as a technology, can inspire value-generating digital transformation and new business models in an organizational and corporate context.
Previously, digital transformation could be postponed, as it was seen as a major challenge for many companies. And yet, today, companies question the timing and the combination of digital and physical components, as well as the reflexes in the value creation of their businesses.
Undeniably, there is no stagnating this evolutionary process. The game began with the challenge of remote work, hybrid or in-person, associated with new local and global legislation.
These devices are increasingly capable of sharing information and conducting business, which breaks the physical and structural limitations associated with traditional commerce.
The identification of a technical team that supports this journey is essential. Experimentation and practice with formal knowledge are great allies in this process. For digital transformation to occur in alignment with the challenges and expected results, a clear definition of a strategy is crucial.
Therefore, companies and businesses should surround themselves with complementary professionals, experts, and consultants who can be added value in this important moment of immersion. Thus, the new context of business multidimensionality drives competitiveness to levels never imagined.