Digital transformation is a hot topic, presenting tremendous opportunities and major challenges. This article presents digital transformation, its common failures, and a management approach to succeed with digital transformation.
Digital transformation
Most organizations acknowledge that digital transformation is not just a competitive advantage; it is slowly becoming a necessity. Its importance has grown significantly since and during the COVID-19 pandemic.
But what exactly is digital transformation? One can come across several different interpretations of digital transformation and related implementation methods. Some of my clients see digital transformation as follows:
"We are enabling all our employees to work from home."
"We will set up an online shop to sell our products online."
"Let's do artificial intelligence since everybody is talking about it!"
Are these good examples of digital transformation? Yes and no. They are point solutions based on certain technologies. They transform a specific operational aspect for businesses. While technological solutions are necessary for a successful digital transformation, they are only individual pieces of the entire puzzle. This is one of the reasons why most digital transformations fail.
Why more than 70% of digital transformations fail
What is a failure in the context of digital transformation? Generally, a failed digital transformation did not (sufficiently) deliver its intended (long-term) business outcomes in financial and/or non-financial terms (e.g., customer satisfaction, company reputation).
Common causes that I have identified from conversations with my clients are:
No clear vision/direction
No integrated digital strategy
Failure to sustain initiatives beyond the inception stage
Isolated initiatives rather than embedding the DT strategy in the organization
Lack of prioritization
A blind following of hypes and trends
Focus on technology while ignoring the human factor
Silo approach to data
Risk-averse culture
Throwing money at the problem without a clear business case
Lack of innovation capabilities
Legacy
Technology limitations
How can you succeed with digital transformation?
I have, over time, realized that there are three critical success factors for every digital transformation. Based on these three factors, I have developed the Golden Triangle of Digital Transformation© as a universal model to craft winning transformation strategies for organizations.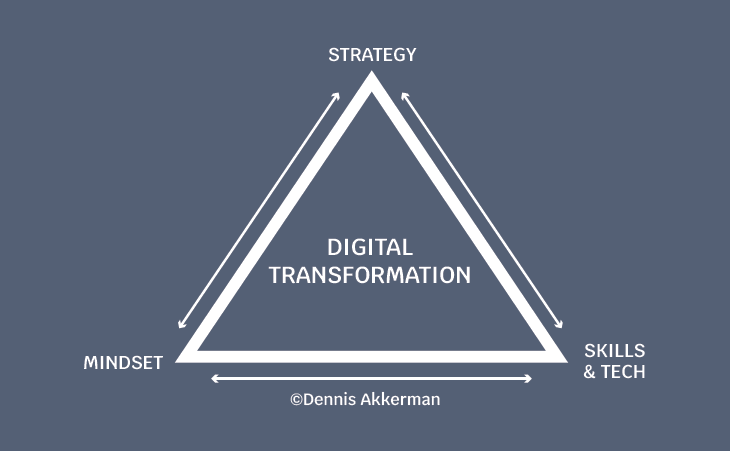 Strategy
A study conducted by MIT Sloan shows that only 15% of respondents coming from companies that have initiated digital transformation (DT) say that their company has a clear digital transformation strategy. For digitally mature companies, not surprisingly, that number is more than 80%, according to the same study.
Digital transformation covers the entire business value chain. In many organizations, the responsibilities sit with one of the functional departments (mostly Marketing or IT) and are not strategically integrated.
Digital transformation requires a holistic approach linked to the business strategy and it should be executed in an integrated end-to-end manner. It is not an endpoint or a one-off program; it is a permanent catalyst for change.
I see four strong reasons that justify board-level responsibility for DT:
Integrating DT with strategic business outcomes
Developing a continual innovation mindset
Enabling a customer end-to-end focus
Promoting a data-driven culture in the entire organization
These four factors cannot be done in isolation; they are fundamental changes spanning across the entire company. To drive these changes, the appointment of a Chief Digital Officer (CDO) should be considered (or at least have an existing board member overseeing DT).
According to Gartner, the CDO role is evolving from being "only" the chief of data to becoming a top-level responsibility for DT. CDOs reporting higher maturity levels of DT programs generally show a (far) better overall business performance.
The more strategic the CDO role becomes, the more corporate strategy and digital strategy tend to overlap each other. The same effect has taken place in the marketing function. It does not make sense to approach digital marketing separately from corporate marketing.
I predict the same evolution of the CDO role, which will be more and more merged with the CEO role over the next 10 years, aided by the continuous fusion of the online and offline worlds. The distinction "digital" will probably vanish, as it becomes the new normal and an integral part of the company's strategy. A new generation of CEOs will emerge, whose careers will have included digital exposure from the very beginning.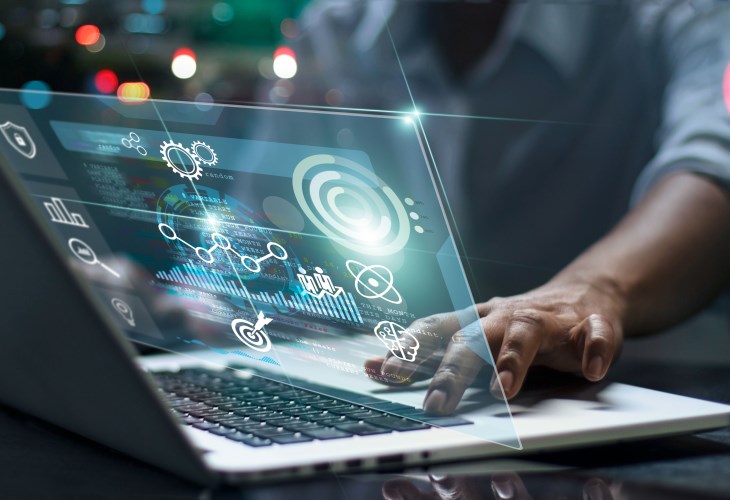 Mindset
DT is a way of working; a (new) mindset embedded in the organizational culture. It is as much about employees as it is about the new technology. It is about challenging your business to reinvent itself, discover new opportunities, test and optimize them rapidly, and adapt to the ever-changing demands of the market.
A digital mindset consists of three elements:
Continuous innovation mindset
Customer focus mindset
Data-driven mindset
How can leaders enable a continuous innovation mindset? First, they have to develop a compelling vision of what the future should look like: reimagining, challenging, and redefining the business into bold new ways. Innovation should be an essential part of the company's strategy, backed by strategic objectives and adequate funding.
Another thing to do is to facilitate innovation by creating an environment where innovation is encouraged and rewarded. Foster a learning culture where mistakes and risk-taking are tolerated! Employees should be encouraged to voice their opinions and ideas freely. This can only be achieved if the company culture is based on shared values, trust, and collaboration.
Every function in every company should have a customer focus in everything they do, even more so in digital organizations. Customers nowadays expect a 1:1 personalized, real-time digital experience. This can only be achieved if a company tears down their silos and creates a collaborative working culture. To increase customer focus, consider the following:
Determine the forms that customers use to interact with you
Measure customer satisfaction and loyalty
Make customer focus part of management objectives and employee performance management
Involve customer groups in product development and product updates
Use data and analytics to analyze customer behavior (online), trends, and patterns
Similar to customer focus, data is at the heart of any digital organization. Data only becomes valuable when it delivers business results. It requires awareness and insight in all types of data across all functions in the organization. A data-driven mindset can be developed by:
Sharing an overview of data assets with all relevant stakeholders
Continuously searching for new cases and pilots and trying new ways to capitalize on the data assets
Employing "data ambassadors" in the organization
Creating dashboards and other visual representations of actionable data
Training employees in basic data analytics skills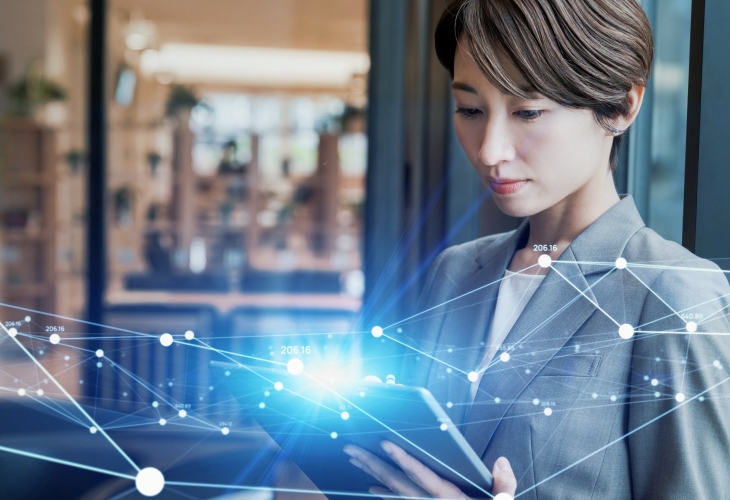 Skills and tech
Different levels in the organization require different levels of digital skills. Senior management, for instance, requires conceptual and strategic thinking skills, as well as an ability to connect the DT strategy with the business objectives, whereas the rest of the employees should possess an ability to comprehend the conceptual changes by DT, in addition to the skills related to customer journeys and data. Digital specialists, on the other hand, must have detailed, hands-on specialist skills and experience to support the DT strategy.
Competence management is an example of a method to manage the overall digital skills in an organization.
As defined by HRSG, "competencies are observable abilities, skills, knowledge, motivations, or traits defined in terms of the behaviors needed for a successful work performance."
When discussing human resources, it is necessary to emphasize the fact that in order to improve the skills and competencies of your staff, training is the first step. Even then, you need to seek field-specific training courses. If you take a look at PECB's list of training courses, for instance, you will notice that the knowledge and skills candidates get from them is highly specialized, with space for both beginners and experienced professionals.
Almost 90% of businesses are held back in terms of growth and company performance due to legacy technology. Their legacy systems are outdated in terms of serviceability, security, knowledge, and technology. Maintaining them can be a costly burden, with an average of 60-80% of IT budgets allocated for maintenance.
50% of IT directors claim that legacy systems are the main roadblock for digital transformation, blocking their organizations' progress and creating competitive disadvantages. Getting rid of legacy technology should be part of the digital transformation agenda.
Balancing the Golden Triangle
Successful organizations excel in each of the three angles of the Golden Triangle of Digital Transformation©.
Here's why all three focus points should be balanced in every digital transformation: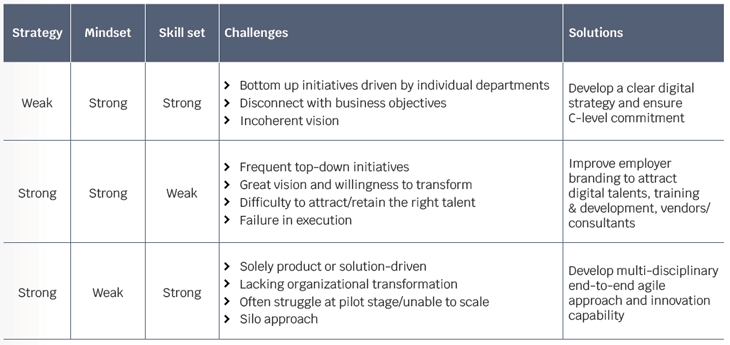 Conclusion
Digital transformation can be considered as both an art and a science. A dramatic change in company culture, mindset, and skill set is often necessary to succeed with digital transformation. Above all, it starts with strategy. Knowing why you are doing it and how to get there from an overall business strategy perspective is essential. By applying the Golden Triangle of Digital Transformation© in a balanced way, you will discover the vast potential of DT. Are you ready for the journey?