Data has become an integral resource for business operations. Most companies are trying to become smarter about collecting and utilizing data. By building a data-driven business, companies can understand customer behavior, optimize their workforce, predict the performance of their new products, and gain a competitive edge.
Although companies are now generating and collecting more data than ever, it is often difficult for them to take full advantage of all this data. A recent survey shows that 97% of the companies surveyed report an active investment in big data. However, despite persistent efforts, a mere 26.5% of organizations report having successfully transitioned into being data-driven, and just 19.3% affirm they have managed to create a data-centric culture.
While the company data seems to be readily available, accessibility is still a challenge. This lack of accessibility could be the difference between a successful business and one that's falling behind. In this article, we'll look at data accessibility in 2023 and the reasons why most companies fail to achieve it.
What is data accessibility?
Data accessibility eliminates barriers that prevent you from leveraging the data in your database. It describes how easy it is for your employees to fully utilize company data to boost productivity, even if they do not have experience working with data.
The main benefit of data accessibility is that you can drive business decisions based on the insights derived from all the data your company is collecting. It also comes in handy if you need to know the progress of all your projects, potential hazards in each department, how to serve your clients, and how the finances are allocated and managed.
Reasons why most companies fail to achieve data accessibility
With the increasing availability of data sources, businesses have a higher potential to gain value from data insights. Although most organizations spend a lot of money on data, some fail to achieve their goals, and it does not always yield the expected results. Here are some of the common challenges.
Lack of data-based objectives
A survey by S&P Global shows that about 25% of the respondents said that almost all of their decisions are data-driven, while 44% said most of them are. However, to achieve this, it is necessary to have data-based objectives. Some companies are investing in data without clear objectives, which can lead to failure in most projects.
Organizations are frequently focusing on technology instead of the problems they want to solve with the data gathered. While data collection and analysis tools are essential, it is important to determine the data's purpose. For example, the business data objectives could be to target a new audience or grow the customer base using the data collected from the marketing team.
A clear objective ensures the production of actionable information. You need to have goals for your data accessibility overhaul if you want it to drive the success of your business.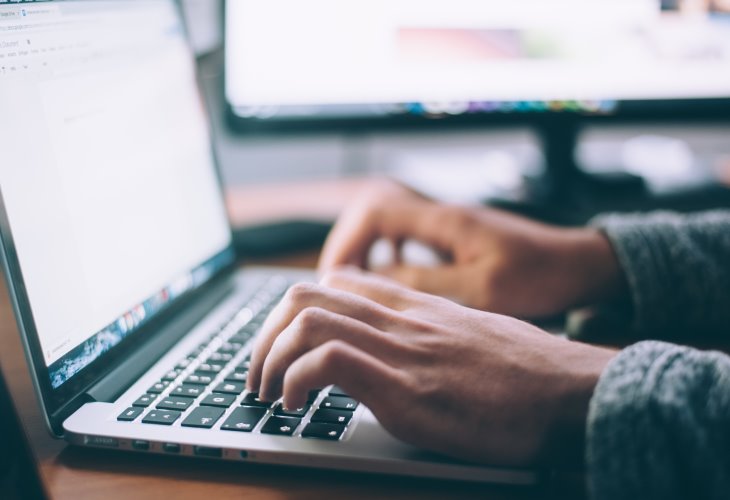 Data access and processing challenges
Employees and other users may find it challenging to process data if they cannot access it. In certain organizations, there are employees who, due to the presence of isolated data silos in various departments, lack the necessary data access rights, hindering their decision-making abilities. A confounding factor is when data access is granted using manual processes, this significantly slows the provision of data access. This issue predominantly arises when data is isolated within these silos and is not shared adequately among the rest of the team. Implementing automated or self-service acccess controls can overcome data access and processing challenges associated with siloed data.
For instance, if your digital marketing team is developing a campaign to reach existing clients, they need proper access and controls to your customer support database. Companies should focus on familiarizing employees with how to process and use the data for the benefit of the business; otherwise, it might slow down operations.
Organizations need employees who can deliver business insights based on the data collected. If your team lacks the appropriate skills, it becomes challenging to use the data. As you invest in modern data analytics software, you also need to fill the knowledge gap by hiring employees with the required skill set.
Some companies will fail at data accessibility because they do not have the right people to skillfully analyze company data and use it for decision-making. This is why it is important for companies to hire employees with a proven track record in data analysis. Alternatively, if you have a team in place, you can also organize training sessions to bring them up to speed on how to use data management systems.
Compliance issues for sensitive data
Once you have data, there are specific security and compliance laws that you must abide by to access it. The different data privacy laws for processing sensitive data under the General Data Protection Regulation (GDPR), The California Consumer Privacy Act (CCPA), and the Health Insurance Portability and Accountability Act (HIPAA) can affect data accessibility. During data analysis, you need anonymization, and you need to set up security policies — which uses up a lot of time.
Additionally, you will need to implement these requirements on different data platforms. Data analysts may be prohibited from accessing specific data due to security and compliance regulations. For instance, if you need to use data that contains customer personal details, you have to find ways to do this within the laws provided.
Poor data infrastructure and systems
For an organization to apply its data-driven insights, you need the right infrastructure to help you protect the data. For instance, most organizations use firewalls, strong passwords, data encryption, and secure cloud systems to protect data from unauthorized access.
Data needs to be accurate, timely, usable, and useful. To achieve this, it is important to design direct data reporting systems to make it easy for employees to understand and solve problems. Most companies fail at data accessibility when the systems are poorly secured, putting the entire organization at risk in case of a data breach.
Summary
Data is increasingly becoming the heart of every company's business model. To overcome the challenges of data accessibility, you need to enable fine-grained controls within the data infrastructure systems. While most companies invest heavily in technology, it is not enough.
There is a need to address the human side of data to spark business transformation and derive business benefits. Data is a knowledge base for employees because the insights can be used to simplify operations and increase customer satisfaction.