Tangier sits at the crossroads of trade routes and civilizations – on African soil but just a few miles from Europe's southern shores. Throughout its history, this exceptional location has attracted merchants, bankers, artists, vacationers, and all manner of adventurers, becoming a cosmopolitan, multilingual place, highly diverse.
Tangier City was able to spur economic growth and create jobs for its rising population, especially given that it is not endowed with oil or natural gas reserves, as opposed to many other regions. Tangier created new jobs three times as fast as Morocco as a whole, with an employment growth rate averaging 2.7% and 0.9% per year, respectively, while also outpacing national GDP growth by about a tenth.
The geographical location of Tangier City is considered a very strategic pathway to Europe, America, and the Middle East. In 2000, Tangier City grabbed the Royals' attention for transforming the city into a business hub in the Mediterranean region.
The Moroccan central government embarked on a massive investment in infrastructure, including the vast new stateof- the-art Tangier-Med Port, and the modern high-speed train system ''Al Boraq'' catalyzing the distance between Morocco's two major economic poles: Tangier-Casablanca has a modern rail system and road links, upgraded airports, as well as a range of market-opening initiatives, such as free trade agreements, open skies airline travel, and relaxed investment and visa regimes. Such measures benefitted the whole country in general, but especially, gateway cities such as Tangier.
The Royal and Moroccan government support is very significant and has a direct impact on fostering existing and future FDIs. Indeed, many government bodies were created for this purpose, mainly Tangier Mediterranean Special Agency (TMSA) and associated governing entities such as Tangier Free Zone (TFZ), Tangier Med Port Authority, and Tangier Automotive City, TAC I and TAC II.
These national enabling interventions were accompanied by highly successful local ones. The city and regional governments embarked on a host of "place-making" initiatives to improve the quality of life for Tangier's residents and visitors alike, from better water supply and waste management to the preservation of green spaces, restoration of cultural monuments and beaches, and reduced traffic congestion and pollution through more effective geospatial planning. Meanwhile, the city's old port of Tangier Ville is being redeveloped, helping to attract cruise ships, and allowing the construction of a new Marina.
Tangier's Renaissance can in part be attributed to its reliance on an innovative public-private delivery model for national and local policies rather than a more conventional government-only approach. Displaying a nimbleness and flexibility more typically associated with private-sector firms, corporatized entities such as the Tangier-Med Special Agency (TMSA) bring together various stakeholders involved in trade, investment attraction, workforce development, and regional decision-making.
Such an approach has contributed to Tangier's ability to be responsive to the needs of private-sector investors, especially foreign ones, as exemplified by the establishment of cutting-edge facilities to train workers with the skills needed for Tangier's emerging industries like automotive and aerospace.
Kansai International Management has had its head office in Tangier since its venture design outset back in 2013 and has led the way in international technology, and best practices transfer mainly in Japanese high-tech industries, such as Lean Industry 4.0 and Waste to Energy 2.0.
Kansai International Management has accumulated distinctive know-how enabling the transfer of technology and best practices process to turn challenges into business opportunities that drive success. Kansai International Management Tangier head office has been pioneering in the introduction to the Northern city corporate and business community, mainly in Tangier Free Zone, Tangier Med, and later on Tangier Automotive City I and II PECB certification solutions.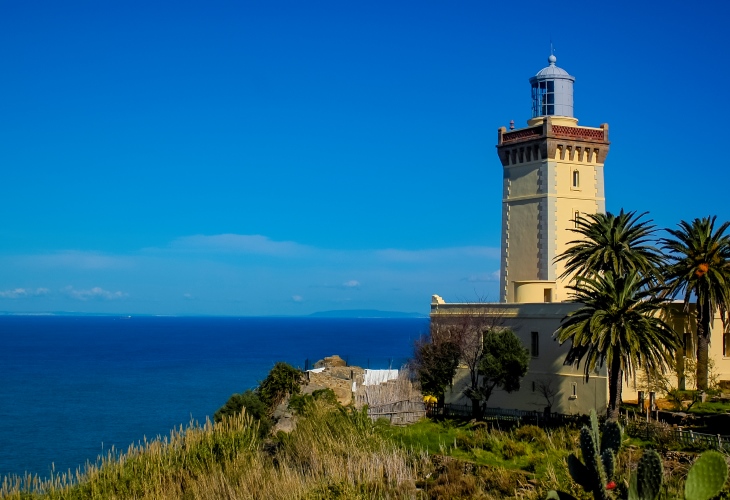 "Since 2015, PECB certification programs have gained tremendous traction in the Moroccan industry with a growing pool of professionals operating in Multinational companies across Tangier Free Zones operating in automotive, aerospace, and agribusiness industries, respectively."
The ever-increasing demand from multinational companies that are leading the Moroccan industry with the highest number of senior professionals desiring to pursue state-of-the-art certifications from the globally leading organization in the certification industry, PECB Group Inc., commonly speaks on the benefits derived from having these career-booster solutions providing peerless know-how and second-to-none expertise.
PECB certifications enable professionals to demonstrate their skill attainment within their business. It also provides a competitive edge when applying for other positions as it not only identifies the person as attaining a recognized level of competence but also importantly identifies that person as one who will extend extra effort for their personal and professional development.
PECB certifications underscore the understanding of the Moroccan skilled workforce about the updated management principles and best practices and provide them extra credibility in the competitive job market.
Kansai International Management strongly believes that PECB peerless certifications are a key factor in senior management job titles and salary progression – definitely a return on the time and cash invested. PECB certifications really capped Moroccan professional career path development and added a pinnacle level of success in the Moroccan industry.
Tangier has successfully capitalized on its inherent advantages, geographic, cultural, linguistic, and industrial, to attract investment and tourists, upgrade new technologies and workforce skills, and help local firms integrate into global supply chains; it has focused on attainable and realistic goals, not merely aspirational ones.
In the scope they have, local leaders have demonstrated strong business acumen and a capacity to act in concert and effectively utilize information feedback loops, ensuring the responsiveness of higher tiers of decisionmakers in Morocco.
Finally, the city's manageable size, about a million inhabitants, makes it easier to get things done, as most key players know each other and interact on an almost daily basis. Without the interplay of such factors, Morocco's massive investment in infrastructure could have amounted to a little more than just concrete poured onto a oncepristine Mediterranean beach.
By 2020, Tangier Med Special Agency ''TMSA'' enlisted Japanese Trading House or ''Sogo Sosha'' in Japanese Sumitomo Corporation to sell five industrial parks, spanning 13 square kilometers, near the northern port city of Tangier, across the Strait of Gibraltar from Spain. The two companies will consider a joint venture to create such parks in the North Moroccan city.
Goods and commodities shipped by sea from Tangier can reach destinations in the EU within a week. Tangier Med port has reached an annual shipping container capacity of more than 10 million, 20-foot equivalent units in 2022, the largest of any African or Mediterranean port and with lower labor costs than in Eastern Europe.
The Royal and both central and local governments are determined to foster the transformation of Tangier into an internationally competitive business and industrial cluster, which is of utmost importance at all levels. Kansai International Management Tangier and Tokyo Office are able to provide FDI support services for Japanese multinational companies willing to invest in the automotive industry in the Tangier region of Morocco.
Kansai International Management can guide Japanese companies through a one-stop shop service, aiming to streamline the installation process, offer 360 degrees services, and support Japanese investors all along their setup process in the Tangier Med industrial platform in compliance with international standards.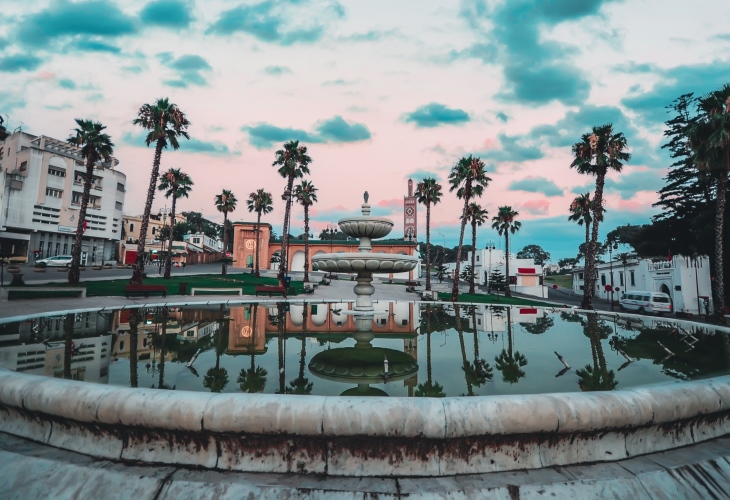 Kansai International Management thrives to assist foreign investors in all their procedures, such as; permits, contract agreements, driving licenses, facility management, shared secretariat, lower corporate tax rates, reduced customs duties, and shortened logistics formalities. We can undertake Market Research and Business Intelligence, Environmental Impact Assessment, assistance in benefiting from Moroccan government subsidies, financial assistance for the acquisition of land or construction of manufacturing sites, and many other business support activities for Japanese FDI.
Kansai International Management brand is a parent corporate endorsing the six sub-brands, all registered trademarks in Morocco:
Kansai Invest
Kansai Capital
Kansai Pharma
JAPAN Bridge
JAPAN Factory
JAPAN Wings
With networks across different sectors of the economy, Kansai International Management is able to give guidance to any company looking for sustainable growth.
Top Tourist Destinations and Must-Visit Natural and Historical Sites
1. Cave of Hercules
Situated merely 14 kilometers west of Tangier, the popular tourist attraction draws many tourists. The cave holds geological and mythological importance, as legend has it that Hercules rested here during the "12 Labors of Hercules". The view here is quite spectacular, considering the cave has two openings, one facing the sea and the rock formation resembling the African continent, and the other facing land.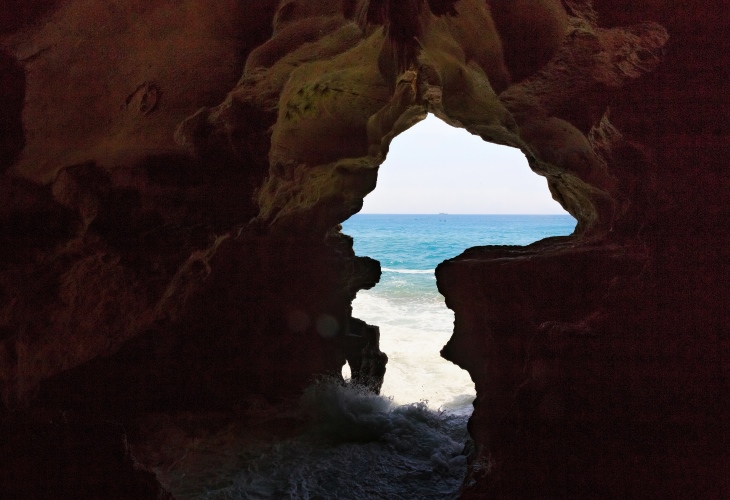 2. Cap Spartel
On Morocco's northern Atlantic coast, 12 kilometers west of Tangier, on the far northwest coast of Africa, is Cap Spartel. Sultan Muhammad III constructed Cap Spartel in 1864, and it is situated near the entrance to the Strait of Gibraltar, roughly 1,000 feet above sea level. The lighthouse looks down on the water that joins the Atlantic Ocean with the Mediterranean Sea, the Strait of Gibraltar. And if the weather is good, you will be able to see Spain from this landmark.
3.Perdicaris Park
The Perdicaris Park, also known as the Rmilat Forest and formerly as Villa Aidonia or Place of the Nightingales, is a public park covering 70 hectares in the Rmilat neighborhood of Tangier, Morocco. The lovely park offers many botanical explanations, a lovely sea view, and many Spanish-style villas to explore.
It is worth visiting for a picnic or a walk around the park to enjoy the views that it offers. A museum is also situated within the park for those interested in the historical aspect.
4. Tomb of Ibn Battouta
An important Moroccan figure, Ibn Battuta, who was born in Tangier in 1304 and became the greatest traveler of the period – outpacing Marco Polo, traveled extensively throughout the medieval world as a Muslim Berber Moroccan scholar and adventurer. Ibn Battuta traveled to several non-Muslim countries as well as the majority of the Islamic world during the course of thirty years, including Central Asia, Southeast Asia, India, and China.
5. Villa Harris Park & Museum
This is a brand-new public park created from Villa Harris's gardens. The landscape is stunning, rotating between big trees, shrubs, grass, and flowers. The deep roots of some of the old trees are where the flowerbeds are. Walter Harris, a renowned London Times correspondent, lived on this property. On the site, his Moorish palace is slowly being renovated. Children's playgrounds and a sizable parking space are available in the gardens. Nowadays, both the museum and the park are contributing to the beauty of the city even more.
6. Donabo Botanical Gardens
A unique place in Tangier. A must for all nature lovers and enthusiasts as it offers a real escape in an extraordinary garden.
This garden oasis is the ideal location to unwind and enjoy the breathtaking views of Morocco's scenery. The garden is situated on Jbel Kebir, which is also known as the big mountain.
7. Tangier American Legation Museum
Morocco was one of the first countries to recognize the newly independent United States of America, therefore, the legation was established here in Tangier.
The museum stands as the only US historic museum outside of the US. With beautiful architecture, characterized by its arches, window grills, several courtyards, research libraries, and private museums, it most certainly is worth a visit.