The coming of Covid-19 two years ago presented a severe and increasingly complicated challenge that confronted the survival of most businesses. The urgency and relevance of business continuity management (BCM) to alleviate potential risks, quicken recovery, and provision of customer needs became very relevant and important for any company despite their size. BCM is a framework that helps in identifying an organization's risk of exposure to internal and external threats. The goal of BCM is to provide the organization with the ability to effectively respond to threats such as pandemics, natural disasters, or data breaches and protect the business interests of the organization. BCM includes disaster recovery, business recovery, crisis management, incident management, emergency management , and contingency planning.
When done right, BCM can prove to be a competitive advantage for any organization. This is especially true if a disruption impacts an entire group segment where you are able to respond or recover more quickly than the others, minimizing the disruption to your customers. When it becomes clear that you excel in dealing with operation disruptions, trust and assurance will be established in your brand, allowing you to leverage this to be a preferred choice for your customers and even bolster confidence and increase your shareholder value.
ISO 22301 is a standard that specifies the need to implement, maintain and improve a business continuity management system with an emphasis on understanding continuity and preparedness requirements, establishing business continuity management policies and objectives, implementing and operating controls and measures for managing an organization's overall continuity risks and continual improvement based on objective measurements. The standard is customer-centric and emphasizes the need to meet and surpass customer expectations to ensure business sustainability, as well as revenue growth.
Understanding continuity and preparedness
The most important aspect in the development of a BCM is to clearly articulate the stakeholder needs, therefore, specific focus must be given to customers because they are key to the success of the organization. Focusing on customer needs will also allow the BCM to be fit for its purpose and provide the organization with a sound overview of the process criticality, hence, as long as you design and implement the business continuity plan starting with a customer's perspective, to drive the business impact analysis, you can expect positive results. Understanding your customer needs is key in identifying where you create value for them, allowing you to prioritize and discern how much downtime is manageable in different areas before impacting your organization and how fast you should be up and running again. Impacts can focus on opportunity costs, loss of customers, and customer dissatisfaction.
Establishing business continuity management policies and objectives
This is done to ensure that the S.M.A.R.T objectives are set and aligned with the requirements that are customer-oriented. Policies and objectives are designed through identifying internal and external dependencies that may have the biggest influence on an organizations' customers. Good customer objectives are more than just meeting the needs of customers, it aims at exceeding their expectations. Hence, offering top-notch quality customer objectives is something every organization should ensure. That establishment is to secure customer retention, brand image, and ultimately an increase in revenue.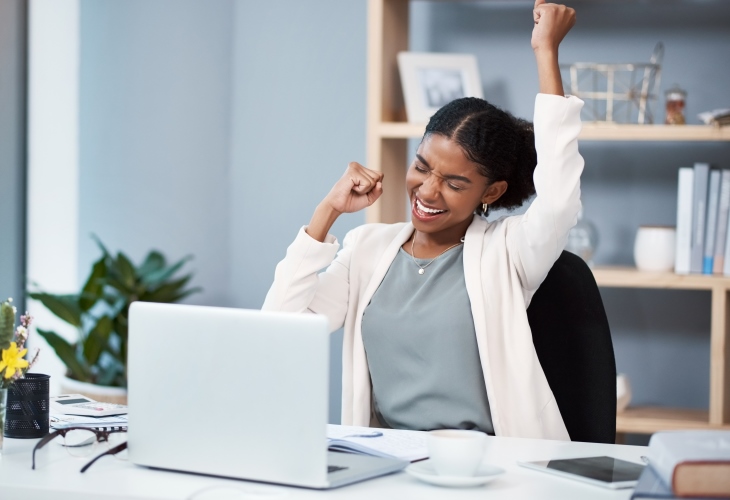 Implementing operating controls and measures for managing an organization's overall continuity risks
Having identified customers' needs, established policies and objectives that are critical for the organization, the next step will be to put in controls that address and mitigate the risks that have been identified. Threat and changes are inevitable within the environment that our organization operates within, so, a deliberate approach to put up controls to mitigate the threats is mandatory. These controls include; setting up disaster recovery sites, business continuity plans, and business continuity procedures. Lack of these will ultimately mean that a business will fail to continue, leaving its customers with no option besides to migrate to competition that will be having better options.
Continual improvement
A continual improvement process (CIP), is an ongoing effort to improve products, services, or processes. Processes are constantly evaluated and improved in the light of their efficiency, effectiveness, and flexibility to the ever-changing customer needs and business environments. There are various methodologies that organizations use to bring structure to the process of identifying and acting upon opportunities for improvement. Some common methodologies are: Six Sigma, Kaizen, Lean, and Toyota Production System. Although these methodologies differ, the foundation of each of them is the continuous improvement model and the principles which are based on:
Improvements, which stem from small changes rather than major paradigm shifts or new inventions
Employee ideas are valuable
Incremental improvements are typically inexpensive to implement
Employees take ownership and are involved in the improvement
Improvement is reflective
Conclusion
Every business will resonate with the fact that customers act as the lifeblood of every organization. Therefore, their satisfaction is of utmost significance for the success of the organization, which can be ensured by offering topnotch quality customer service. Implementing ISO 22301 has been proven to improve customer satisfaction, brand image, and revenue growth. In this age of unpredictability, ISO 22301 is essential and organizations are encouraged to implement it to ensure business stability and sufficiency for the ever-evolving customer requirements.