Connectivity is one of the main pillars that are defining life in the 21st century. The level of depth that connectivity defines our routines in this century is truly astonishing.
With a particular boost after the first decade of the century, we have developed not only habits, but entirely new jobs, industries, lifestyles and daily tasks which either revolve around the internet fast connection, or are born precisely because of these developments in connectivity. Having a small device in your hands (which, is still unsuitably called a "phone") with exponentially more processing power than the entire Apollo 11 mission, which provides you the world's knowledge in the palm of your hands, and with instant and either free or very cheap videocalls at your fingertips (or even cooler, with your voice commands), was pure sci-fi not that long ago! If you are reading this article and still remember chat rooms, or MSN as one of the first instant messaging platforms, you know exactly what we mean.

The name "5G", following its predecessors, stands for "5th generation of mobile telecommunications technology," and it has been a long way since what one can imagine was once "1G". For those of you who can remember, 1G was the analog connection used by those big bumpy cellular phones – the first of their kind that could be carried and used without a cord. Fast forward to 2G (because there were several technologies that replaced the 1G radio waves before 2G) which enabled us to send text messages, and the real revolution started not that long ago with 3G, which made possible for a cellular phone to connect to the web faster.

Even though it marked a huge step in the development of connectivity as we know it today, 3G was still not the best with a speed of 8Mbit/s to a maximum of 42Mbit/s with the DC-HSPA+ technology, but the common user rarely got to this speed. This meant that we were slightly limited in what we could watch and not every streaming was flawless. Until the upgrade to the 4G! With a maximum of around 100 Mbps (in normal conditions), and at a lowest of around 5 Mbps, users can watch all the videos, movies and shows they want. However, numbers show that the leap from 3G to 4G is a far cry from the difference between 4G and 5G. This technology promises a 20 Gbps top speed connection! That's right – at its best, it's 100 times faster than the 4G connection we use today. Just to give you an idea, that means that we will be able to download a 90 minutes movie in 1-2 seconds. This promises uninterrupted streaming of 4k movies, and the complete eradication of latencies.
The main difference between 4G and the upcoming 5G, in technical terms, is the wavelength that 5G utilizes. They are previously inaccessible high-frequency millimeter radio waves between 30 and 300 GHz. Known as "mmWaves", they have not been used in the past due to high costs, a lack of practicality and strict government regulation. Millimeter waves are grouped tighter, at a significantly more compact capacity than the standard sub-5 GHz radio waves used currently. However, the downside of using these new network waves, which allow for great speed, is that their higher frequencies have more difficulty to penetrate objects. 2.4 GHz WiFi is best for a home environment, while 5 GHz is best to operate in high speeds in an optimal network environment.
Will 5G be the key to building smart cities?
Many believe that 5G will be the key to smart cities, because for the idea of the smart city to reach its true potential, the crucial element is 5G. With an ability to support up to 1 million devices per square kilometer, it will provide considerable improvements in speed, production capability, traffic capacity, latency and spectrum efficiency required by the smart city ecosystem.

As 4G technology enabled the explosion of smartphones, mobile apps, and m-commerce, the advancement to 5G will support fast-growing, different services for both human and machine communications. In the future, the movement for smart cities may be the most transformative step in the history of urbanization. According to the Global Commission on Economy & Climate, smart cities may save the world as much as $22 trillion by 2050.

According to a report from the International Data Corporation (IDC), smart city technology spending reached $80 billion in 2016, and investments are expected to rise to $135 billion by 2021. According to the Ernst & Young report about the megatrends, based on current rates of urbanization, it is forecasted that more than 66% of the world's population will reside in cities by 2050. Over the next 40 years, urban centers will see a surprising 1 million new residents arriving each week. As the urban population increases, cities must find means to decrease resource consumption and diminish carbon emissions.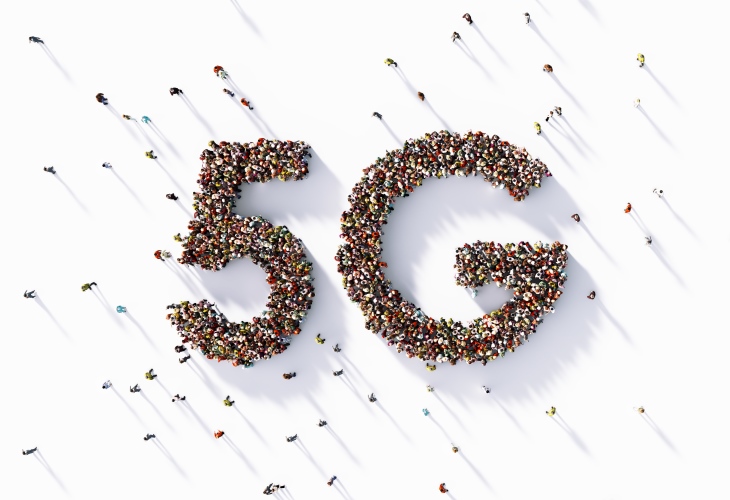 Smart city technology among other benefits can help cities function more efficiently, while enhancing services to businesses and citizens, sustainability and economic development. It will benefit city governance, education, transportation, healthcare, building management and more.
As artificial intelligence and machine learning abilities become common, possibly data analytics will substantially impact the 5G/smart city development. However, one of the biggest challenges can be considered security. The great increase in connected devices will intensify security threats and widen the attack surface. However, apart from the security challenge 5G technology delivers multiple benefits for the cities such as:
Broadband everywhere – 5G offers better coverage and performance both indoors and outdoors
High speed – The 20Gbps top 5G speed will allow consumers to download an HD movie in seconds; TV reporters can stream real-time broadcasts etc.
Energy efficient – IoT devices battery life will reach up to 10 years lifecycles. This will diminish the replacement costs of the battery and will reduce maintenance
Enhanced experience – 5G culminates into greater reliability, enhancing the overall experience for the individual or the machine
Reduced environmental footprint – Smart cities are fighting the negative effects caused by humans on the environment by using renewable energy sources, energy-efficient buildings, air quality controllers, and so on
How does a Smart City look like?
A smart city gathers and analyzes data from IoT sensors and video cameras. This information than it is used by the city operator to decide how and when to take action (even though some actions can be performed automatically). An example is the public waste bin, which can contact the city for service when it is near capacity instead of waiting for a scheduled pickup. Another example is the smart automobiles communication with other cars to anticipate traffic conditions.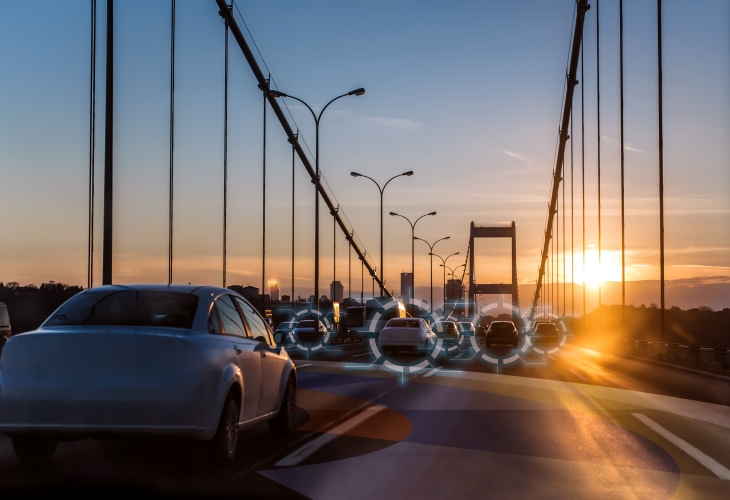 The smartphones of pedestrians, as well as cars would also be able to communicate with the street lighting in the area they're driving or walking, so the lights will be turned only on those roads where there is active traffic. These activities will result in money and city power savings while keeping drivers safe.
Are ISO Standards the starting point?
ISO standards provide an overall framework of the things that a city should address to become a smart city through environmental management, responsible use of resources, energy efficiency etc. There are multiple standards that play a key role in helping urban areas become more connected and sustainable, improve the citizens' quality of life, and cope with a growing population.

Some of the standards include ISO 26000 for Social Responsibility, which contributes to sustainable development, ISO 50001 for Energy Management, considering the importance of meeting energy needs in a sustainable manner of the growing populations. Another important standard is ISO 39001, Road Traffic Safety (RTS) Management Systems, which supports efficient road transport and the safe movement of people while reducing pollution.
Additionally, as our global connectivity increases, so does the risk of security breaches and their associated threats. As such, standards like ISO/IEC 27001 and ISO/IEC 27002 for Information Security Management Systems support organizations in addressing security and privacy issues, while ISO/IEC 38500 on the governance of information technology provides a framework for the efficient and effective use of IT within organizations.
Also, one of the goals of the agenda of the United Nations Sustainable Development Goals is improved "health and well-being." For that, ISO has more than 1300 standards and standard-type documents dedicated to all aspects of health and well-being. One of them is ISO 45001, Occupational Health and Safety Management Systems, which helps bring safety in the workplace.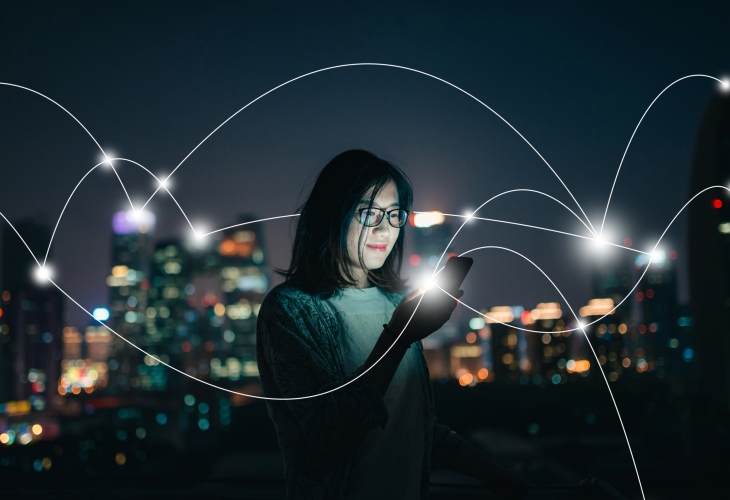 The 5G evolution, which will create the advanced infrastructure needed for smart cities, has reached a very promising stage. In the not-too-distant future, our cities will be smarter, cleaner, and safer places to live. Many cities are now becoming smarter and implementing strategies to address and explore the efforts to improve mobility, healthcare, public safety, and productivity. It's no surprise that the move to 5G is accelerating, but certainly, 5G can't exist alone, so other technologies introduced both before and after 5G, will make the smart cities possible. Cities and towns which are first to embrace this development will see the ultimate benefit, while slow adopters will be less competitive.
Jesse Berst, Chairman at Smart Cities Council states:

"Standards are the first step towards the holy grail of an interoperable, plug-and- play world where cities can mix and match solutions from different vendors without fear of lock-in or obsolescence or dead-end initiatives."